Two Week Showdown to Decide TCR and Trans Am Titles
October 31, 2023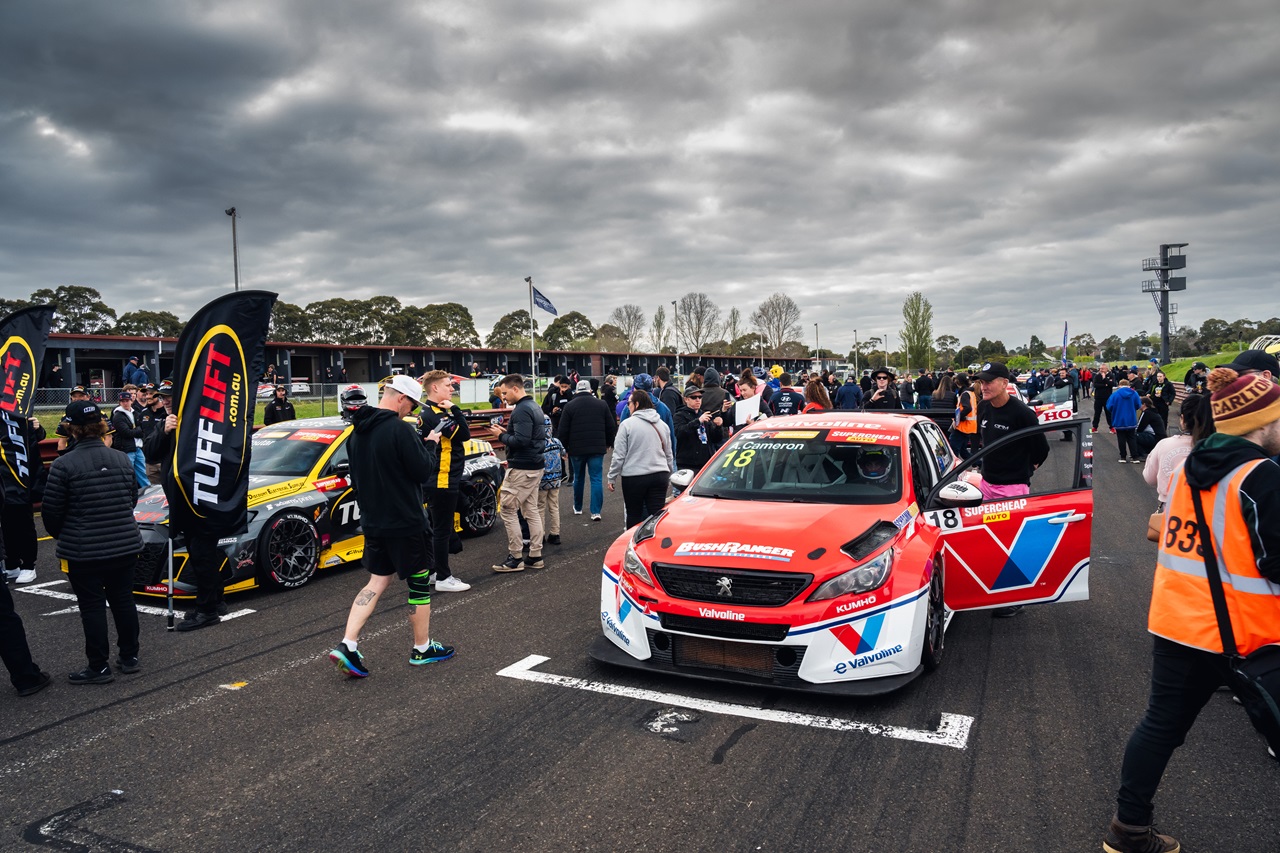 The massive finale to the TCR and Trans Am seasons has finally arrived, kicking off with Race Sydney this weekend before we head across the Blue Mountains to Bathurst just a few days later.
In Supercheap Auto TCR Australia, the field is joined by nine international drivers as part of the TCR World Tour – growing the combined grid to an impressive 25 car field. The new faces will be an unknown curveball for the Australian title fight, in which Aaron Cameron is firmly in contention.
Jordan Cox and Ben Bargwanna are just over 100 points back, and with a great round in Sydney, they could put themselves in the equation by the time we get to Bathurst. Kody Garland has endured a bit of bad luck throughout the year and will be gunning for some strong results to end his year on a high. We'll have a fifth entry as well, with Jimmy Clairet joining us for Sydney, before his brother Teddy hops in at Bathurst.
Last year in Sydney, Cox grabbed two podiums, with Cameron joining him on the rostrum in race one.
There will be points to prove over in Trans Am, with James Moffat and Lochie Dalton looking to slingshot themselves back towards the title fight. Moff is now seventh, and Dalton in eighth, both just over 100 points back. Thornburrow remains in 12th, and in a similar boat to Garland with bad luck this year, will be hunting some big results to end the season.
The GRM Mustangs were fast in Sydney last year, sweeping the weekend courtesy of victories from Nathan Herne and Owen Kelly.
Race Sydney takes place across just two days of action, creating an extremely busy schedule for the team. The TCR crew will hit the track five times on Friday, from a morning warm up to race one under lights. With Trans Am taking in three of their four races on a packed Saturday program.
The action on Friday and Saturday will be live on Stan Sport, with 9Gem/Go also covering the 2-5pm AEDT window on Saturday.