History Repeats as Sandown Awaits
September 5, 2023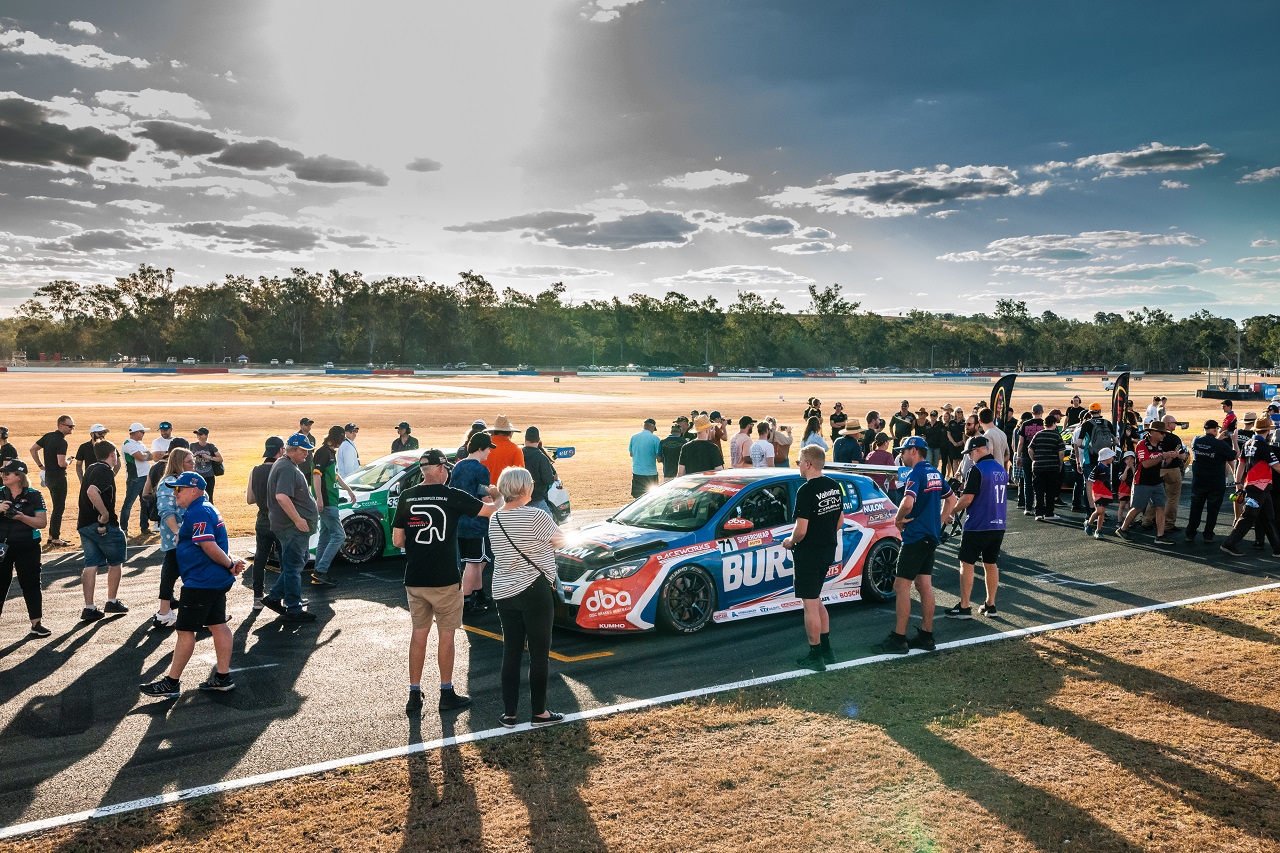 Famous families reunite at GRM as Supercheap Auto TCR Australia and Trans Am take to Sandown Raceway for the fifth round of the year!
Clay Richards joins the team for an appearance in the Hangcha Forklifts Peugeot, expanding our TCR squad to five cars! With Ben Bargwanna in the Burson Auto Parts car, it also marks the first time since 1998 that the two famous names have united at GRM. It was Jason Richards and Jason Bargwanna that partnered each other that year, finishing third in the Bathurst 1000.
Aaron Cameron enters the round third in the points, just 32 points adrift of the series lead in the Valvoline Peugeot. Jordan Cox is fourth for Schaeffler with Bargwanna seventh and Kody Garland in ninth for Motor Traders' Association of New South Wales and Valvoline.
Last year, in what was a wet and wild affair, Cameron and Bargwanna combined to win the first two races of the weekend while Cox picked up two podiums as well!
In Trans Am, it's a three pronged attack once again with James Moffat, Edan Thornburrow and Lochie Dalton ready to continue their strong form so far this year. Last time out at Queensland Raceway all three featured on the podium across the weekend.
Moffat leads the standings by 13 points in his Valvoline Mustang, with Dalton right there in second place making it a GRM one-two for AWC. Thornburrow has had a spate of bad luck across the opening four rounds, despite his strong pace, which leaves him sitting in 10th.
The Trans Am crew should have some good speed around Sandown, after a spectacular podium lockout in race two last year and a one-two in the weekend's final race!
The action starts from Friday, with practice for both categories plus qualifying for Trans Am! Tune in via Stan Sport for all the action on Saturday and Sunday, with live and free coverage from 2-5pm AEST on Saturday via the Nine Network!