Cameron Takes S5000 Championship Lead with Tailem Bend Victory
August 23, 2023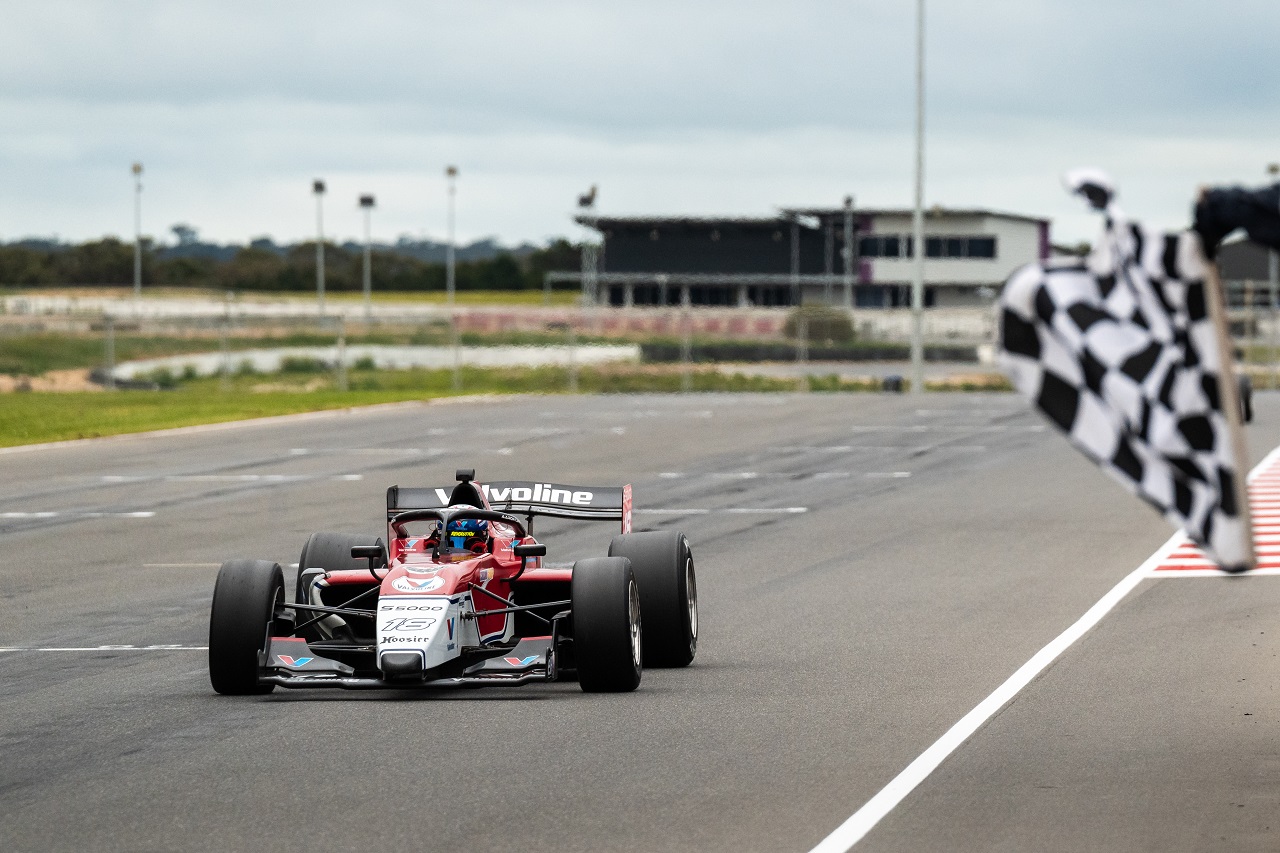 Aaron Cameron has taken the lead of the Australian Drivers' Championship after the penultimate round of the S5000 season at The Bend Motorsport Park.
Five GRM drivers took to the track on what started out as a rather slippery weekend, with wet conditions greeting the field for practice one. The track had dried out for practice two and was ready for record setting pace by qualifying on Friday afternoon.
Cameron took his second pole position in a row with a new lap record for S5000 around the South Australian circuit, Jordan Boys put it third on the grid ahead of Ben Bargwanna in sixth, Nic Carroll in seventh and Kody Garland in eighth.
The weekend's opening race was held early on Saturday morning, presenting a tough challenge with the kerbs still lethally wet from overnight rain and dew. Cameron and Boys brought home a double Valvoline podium in second and third. Garland came up the order to earn his first S5000 top five finish with a fifth pace result, ahead of Bargwanna and Carroll in sixth and eighth. It was much more straightforward in race two with Cameron, Boys and Bargwanna all retaining their places. Carroll picked up a spot to seventh while Garland finished in eighth.
The feature race to end the weekend saw Cameron get the jump off the line to take the race lead. It was a close fight over the course of the race, but the Valvoline racer held off the challenges to pick up back-to-back feature race victories in S5000. Boys lost a few spots early but fought back to finish in fourth ahead of a charging Bargwanna in fifth. Garland picked up seventh just ahead of Carroll in eighth.
In the standings, Cameron now leads by 84 points with one round to go. Boys is fourth, in a close fight for second. Carroll sits in seventh, while Bargwanna and Garland are 10th and 11th with only two rounds to their name in 2023.
S5000 will close out the season and the battle for the coveted Gold Start at the VALO Adelaide 500 from November 23-26.