Cameron's Sydney Sweep Leads Double Valvoline Podium
August 2, 2023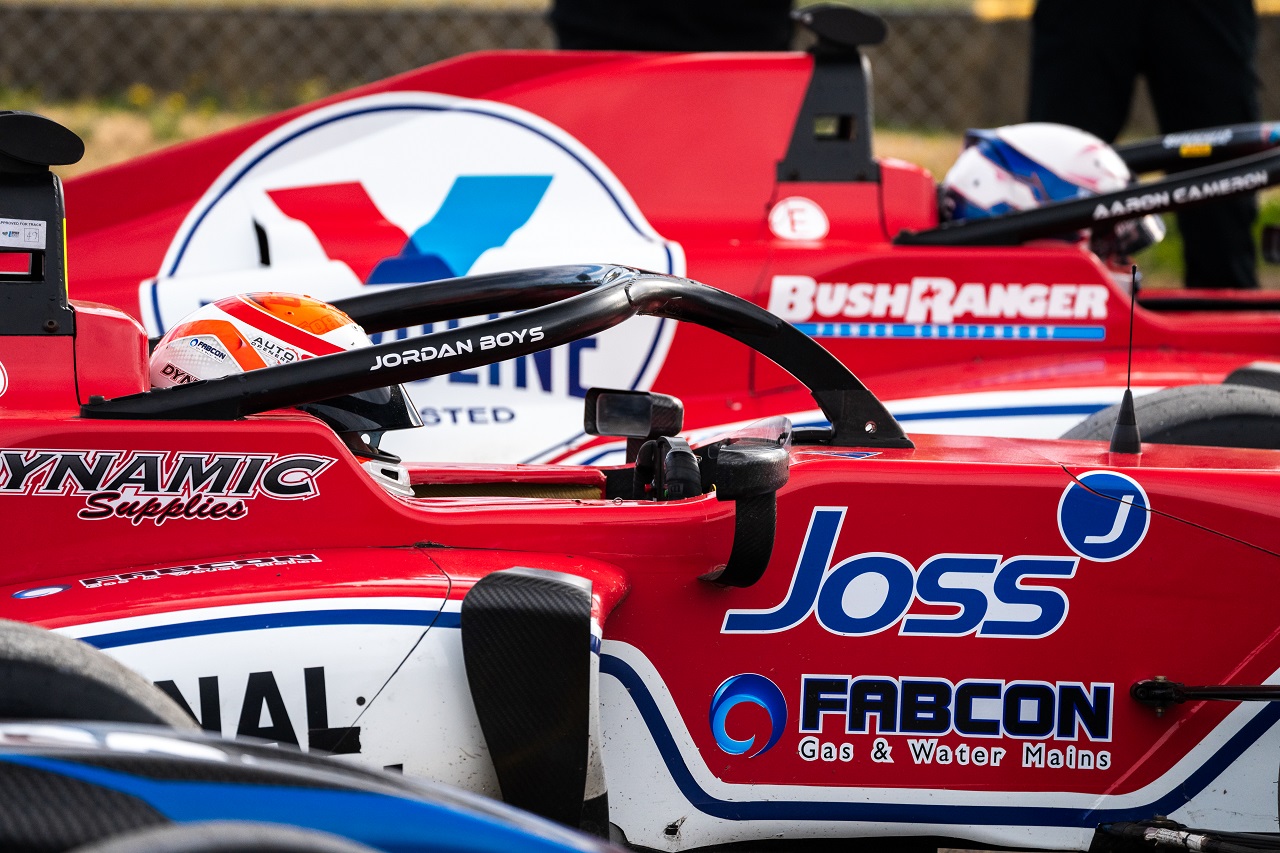 Aaron Cameron swept the weekend in round three of the S5000 Australian Drivers' Championship at Sydney Motorsport Park, setting up a tight fight for the title, and leading a double podium for Valvoline.
Jordan Boys joined Cameron on the podium, with Ben Bargwanna, Nic Carroll, Kody Garland and Sebastien Amadio all featuring in the action as well.
After earning pole position, a slow start saw Cameron drop to second off the line in the weekend's opening race. Boys rose from fourth on the grid to claim a podium finish in third, which became second after a penalty in front, as Bargwanna also gained a spot to fourth at the chequered flag. Carroll and Garland fought early on before finishing fifth and sixth. Amadio unfortunately picked up damage, leading to a retirement.
Cameron and Boys ran away to record another one-two finish in the second race, with Bargwanna holding on to fourth. Carrol, Garland and Amadio crossed the line in sixth, seventh and eighth. In the feature race, Cameron was again untroubled as he completed a sweep of the weekend. Boys brought home a third-place finish, with Bargwanna just missing out on a podium in fourth once again. Garland got an excellent start and jumped Carroll as the pair finished sixth and seventh, ahead of Amadio in eighth.
The results have had a profound impact on the standings, with Cameron now just two points away from the series lead with two rounds to go. Boys is 94 points back in fifth and also solidly in contention. Carroll sits in seventh on 172 points. Bargwanna, Garland and Amadio have only contested one round so far.
S5000 returns at The Bend Motorsport Park from August 18-20, but first we're tackling Queensland Raceway with TCR and Trans Am from August 11-13.