Six S5000's Set for Sydney SuperNight
July 25, 2023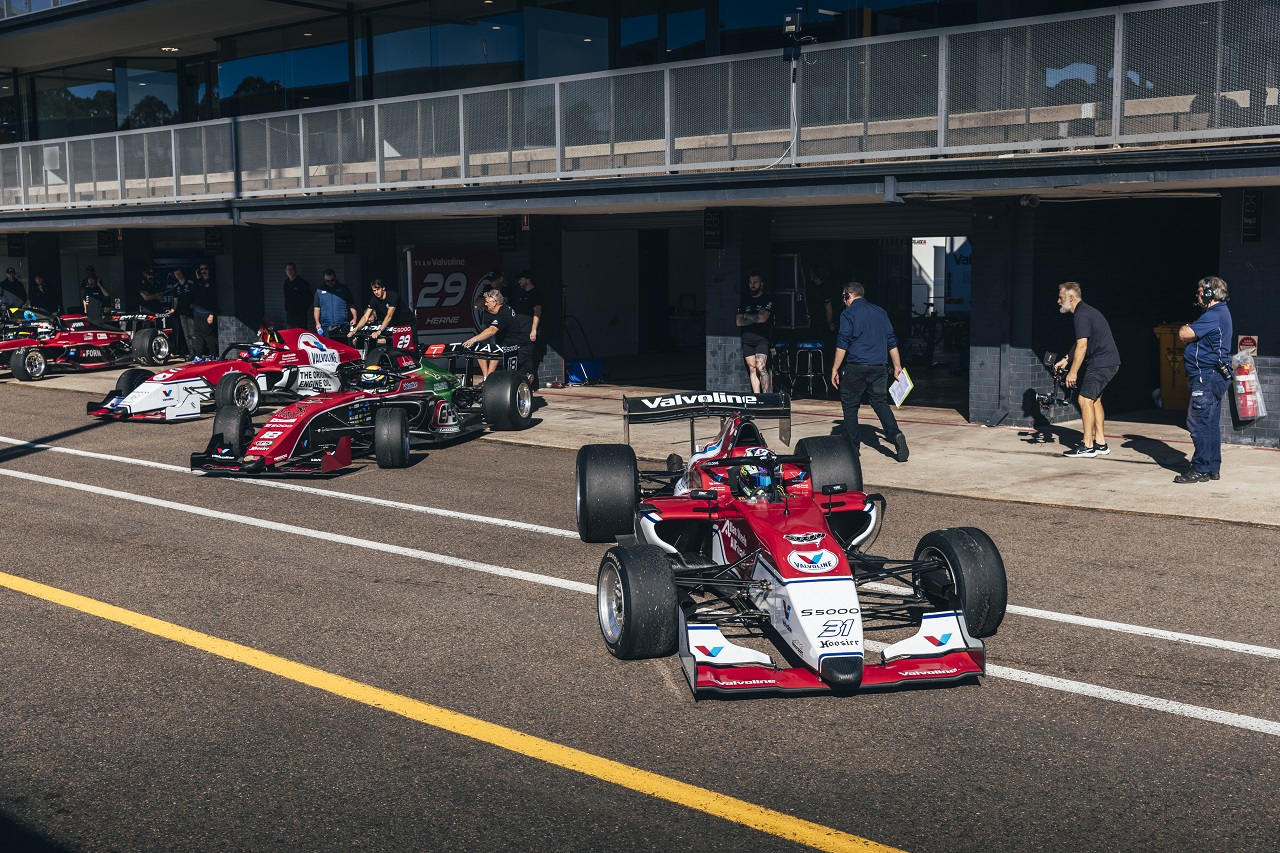 The mid-season break is over, it's time to get back to business with round four of the Australian Drivers' Championship, and we've got a fleet of six S5000's making the trip to Sydney.
Jimmy Golding steps aside as the championship link up with the Supercars calendar, and Kody Garland steps in to take control of his chassis and make his S5000 debut. Aaron Cameron, Jordan Boys and Nic Carroll all continue their full-season efforts. Sebastian Amadio links back up with the team after last competing at the Adelaide 500 in 2022. Ben Bargwanna also adds the V8 open wheelers to his 2023 programme, with Hangcha Forklifts.
With three rounds down and three to go, the championship is still to play for with our best placed driver Cameron in fourth place, after Golding vacates the season from third in the points. Boys is not far behind in fifth while Carroll occupies seventh in his maiden season.
Last year in Sydney Cameron stormed to the feature race victory despite starting down the order after earlier misfortune in the weekend, so look out for the Valvoline racer to be fast once again. For the first time in his S5000 career, Boys visits a track in which he's previously raced the thundering V8's which will give him a boost. Carroll, Garland, Amadio and Bargwanna will all tackle S5000 around SMP for the first time.
It's a hectic schedule at times, with two practices and qualifying on Friday, just the one race on Saturday and two races on Sunday.
We'll hit the track from July 28-30 as we get the S5000 season back underway.
Weekend Schedule:
Friday
10:10am – Practice 1
1:05pm – Practice 2
3:10pm – Qualifying
Saturday
1:30pm – Race 1
Sunday
8:30am – Race 2
11:55am – Race 3