GRM Ready to Attack at Phillip Island
May 10, 2023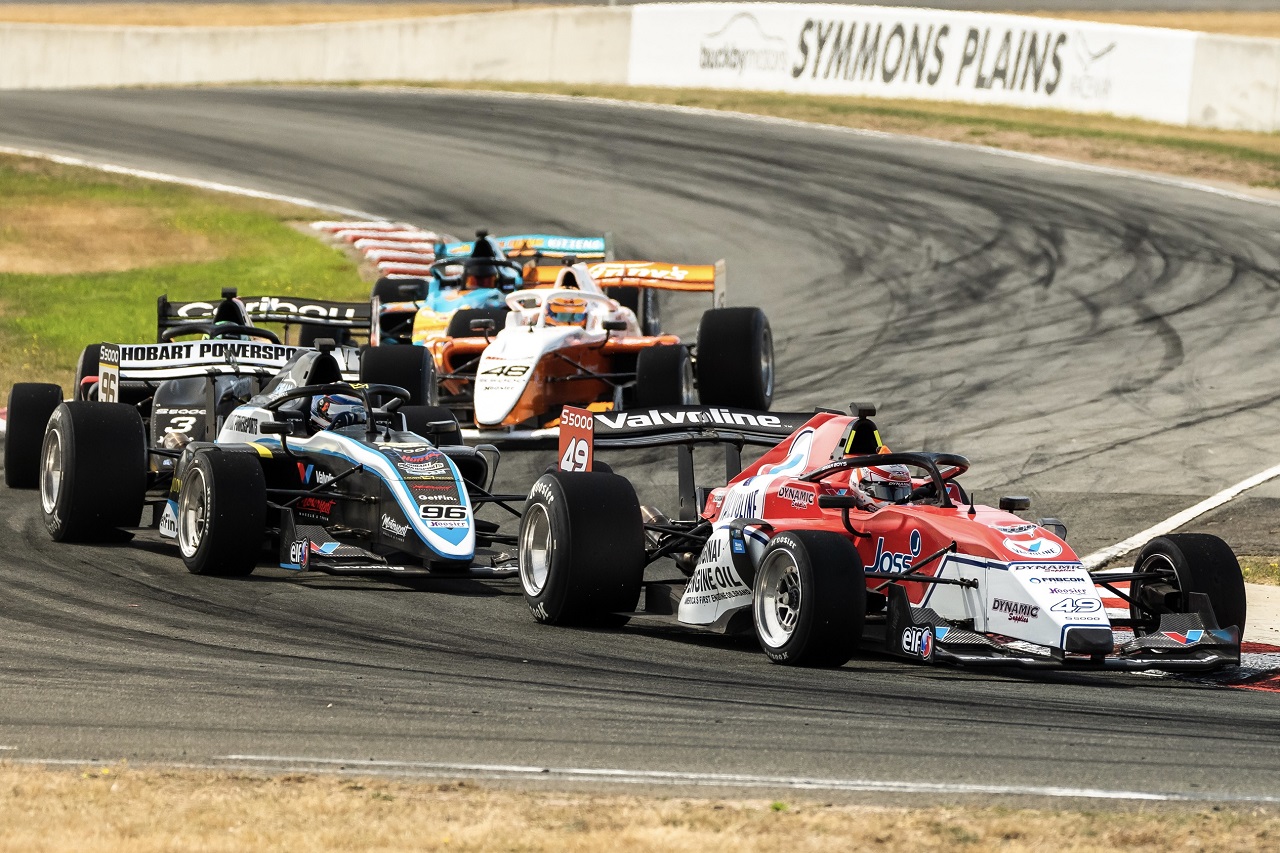 11 weeks later and it's time to strap back in for round two of the Shannons SpeedSeries with Supercheap Auto TCR Australia, Trans Am and S5000 all in attendance.
We've got another stacked squad of drivers with four in TCR (Aaron Cameron, Kody Garland, Jordan Cox and Ben Bargwanna), four in Trans Am (James Moffat, Owen Kelly, Edan Thornburrow and Lochie Dalton) and four in S5000 (Aaron Cameron, Nic Carroll and Jordan Boys). Our squad is further bolstered by Jimmy Golding who returns for another appearance in his much-loved S5000.
This weekend we're just a short drive down the road, as we go racing at the Phillip Island Circuit. The scenic circuit was a happy hunting ground for the team in 2022, with Bargwanna and Cox both featuring on the TCR podium. GRM swept the Trans Am action with two wins for Kelly in a hard-fought round with Nathan Herne. In S5000 it was pole position for Golding that preceded two podium finishes, including a race win.
Heading into this year's visit to the Island, our team has plenty of confidence thanks to some outstanding performances in round one down in Tassie earlier this year.
Garland earned his maiden TCR podium, with Cameron charging through for a race win as well, while Cox featured on the podium. Bargwanna spent his time between rounds picking up rookie of the round honours in TCR Europe.
Moffat swept the action in Trans Am to lead the standings over Dalton in second and Kelly just four points further back in fourth. Thornburrow showed plenty of pace as well and will be keen for some luck to go his way this time around.
Golding and Cameron both earned podiums in the S5000 season opener with the pair sitting third and fourth in the standings. Boys is right behind them in fifth while Carroll is eighth after what was his first ever round in S5000.
This weekend, all the racing action will be shown live on Stan Sport. Saturday afternoon's action will also be covered live and free on the Nine Network.
Weekend Schedule