Jimmy Golding Returns for S5000 at Race Tasmania
February 18, 2023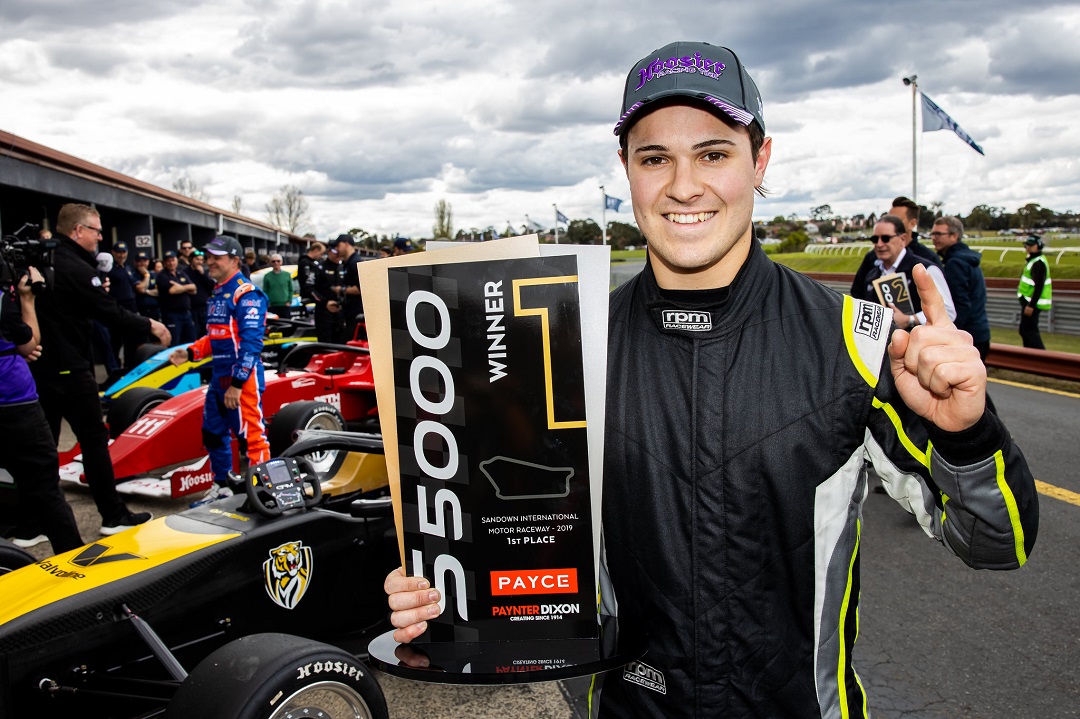 James Golding returns to the S5000 field at the season-opening AWC Race Tasmania, with Garry Rogers Motorsport.
The full-time Supercars steerer has a vast amount of experience in S5000, having competed in the category every year since its inaugural 2019 season. Golding has accumulated 19 podium finishes including 8 victories from his time in the category, and fell just short of the 2022 Australian Drivers' Championship with a runner-up finish.
Golding's return to the S5000 field for Race Tasmania is a one-off at this stage, with backing from Luxton Homes, Custom Transport Equipment, Atlas Steels and GBB. Past form at Symmons Plains will further add to Golding's credentials as a favourite to take victory in round one, with three podiums from six race starts across S5000's visits to the Apple Isle in 2021 and 2022.
The return of Golding completes a strong quintet of drivers at GRM, with season long competitors Aaron Cameron, Jordan Boys and Nic Carroll joined by the cameo's from Golding and Roberto Merhi.
QUOTES:
James Golding
"I'm really excited to be back in S5000 for Race Tasmania," said Golding.
"It's a very enjoyable car to drive, and it's what really set the foundation for me to get back into a Supercars seat so I'll always take any opportunity I can to go racing in S5000.
"Symmons Plains is a track where I've had a fair bit of pace, so there's plenty of confidence in what we can deliver on the weekend. I'm looking forward to working with the team to try and bring the whole GRM attack up towards the podium places.
"The field is super stacked and one of the most competitive fields we've seen, which is another reason why I'm really looking forward to it. With all the talent on track, it's going to be very interesting to see how it all pans out," concluded Golding.