Schaeffler Backing for Jordan Cox in 2023 TCR Australia Campaign
February 7, 2023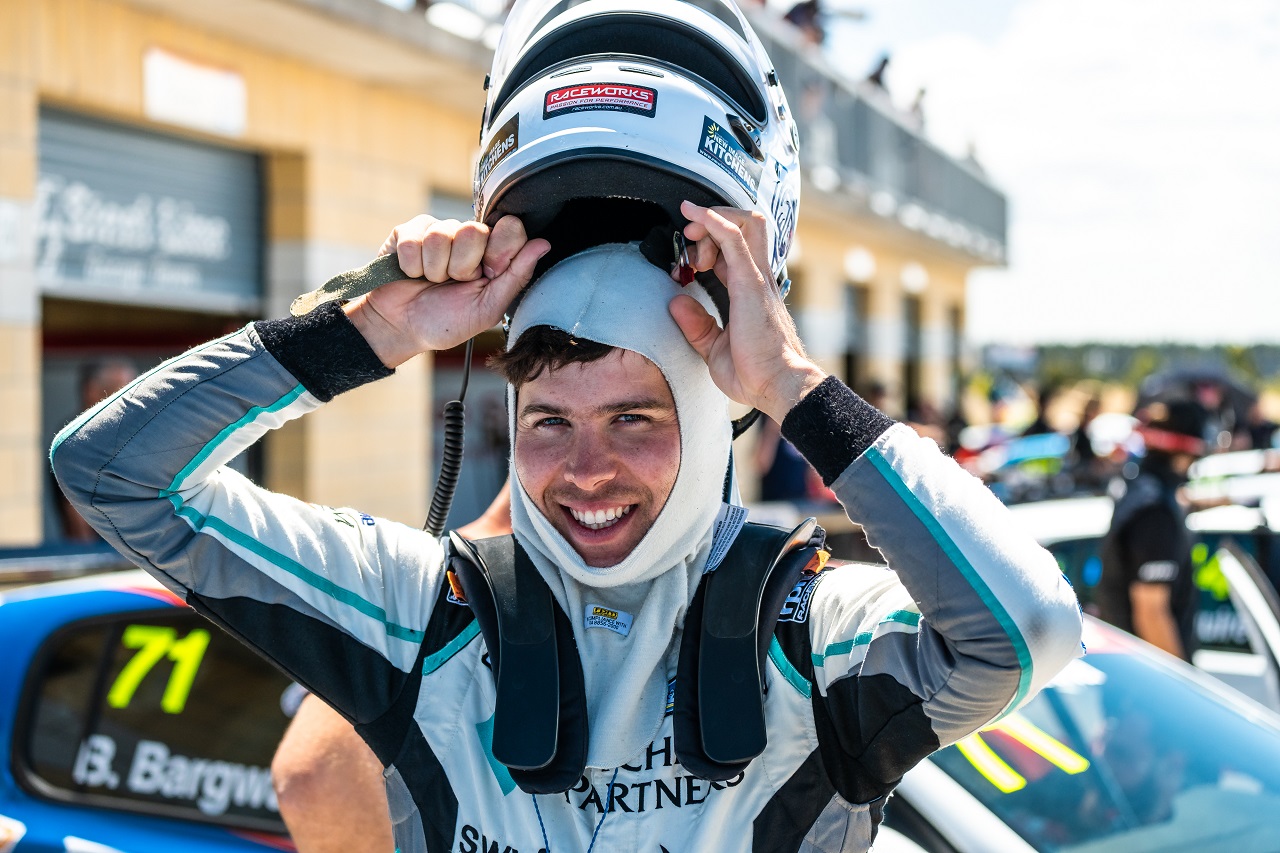 Jordan Cox will contest his 2023 Supercheap Auto TCR Australia campaign with major backing from Schaeffler, as the Garry Rogers Motorsport driver aims to put together a championship winning year.
Cox finished the 2022 season in fourth place, best placed from the quintet of drivers at GRM, and was a contender for the title right up to the final race of the year. The 25-year-old has 15 podium finishes and five wins in TCR career so far, with his best championship result a third place in the 2021 season.
Cox is ranked 24th in the world, and second in Australia, according to the latest TCR World Ranking which ranks TCR drivers from around the world based on their performances. The new ranking system will culminate in a world final for the top 45 ranked drivers by September 30th at a currently unknown venue and date.
New for 2023 will be major backing from international Original Equipment manufacturer and automotive aftermarket parts supplier, Schaeffler. The German brand have a heavy involvement in the worldwide motorsport scene and now enter their second year as sponsors with GRM in TCR Australia. Cox's Peugeot 308 will also carry backing from long-time sponsor Pitcher Partners and new partners BlueSky Modular Buildings.
Cox joins Aaron Cameron and Kody Garland as confirmed drivers for Garry Rogers Motorsport in Supercheap Auto TCR Australia.
Quotes:
Jordan Cox, #33 Schaeffler Peugeot 308 TCR, GRM
"It is fantastic to be going into another year with the GRM team, to have that consistency with the same group of people is a big boost to start the season," said Cox.
"I'm super excited to represent such a well-known and respected brand in the automotive industry with Schaeffler. They are very enthusiastic about their motor racing and have a strong presence in lots of high-level categories around the world. I'm stoked to continue with Pitcher Partners as well, and my new supporters for this year in BlueSky Modular Buildings.
"We had a relatively good season last year, but just when we thought we were making inroads we'd hit a snag of some sort. It was frustrating but we know moving in to 2023 that we have everything ready to put together a very competitive season.
"The World Ranking is an interesting element, it's a pretty good formula from what I've seen, and the World Final will be a sort of carrot being dangled throughout the year for us to chase. The ranking goes hand in hand with performance however, so our only focus will be to ensure we are performing and fighting for the Championship here in Australia.
"The category is getting more competitive, we're seeing more aggressive setups and drivers pushing harder as we have all figured out how to extract the most out of a pretty unique race car. It's going to be very interesting when we race alongside the international drivers with the World Tour events.
"We've got a group of really skilled people all pushing hard this year so I'm excited to get the year underway, and I see no reason why we shouldn't be up the pointy end again in 2023."
Warren Barnett, Head of Automotive, Schaeffler Australia
"We're thrilled to be back for another season of TCR and to once again be partnering with GRM," said Barnett.
"We are also looking forward to working with and supporting Jordan as the new driver of the Schaeffler GRM Peugeot 308. We can't wait to see what the 2023 season holds as last year's on track action was very quick and exciting to watch."