Cameron Set for Dual S5000, TCR Championship Attack
January 29, 2023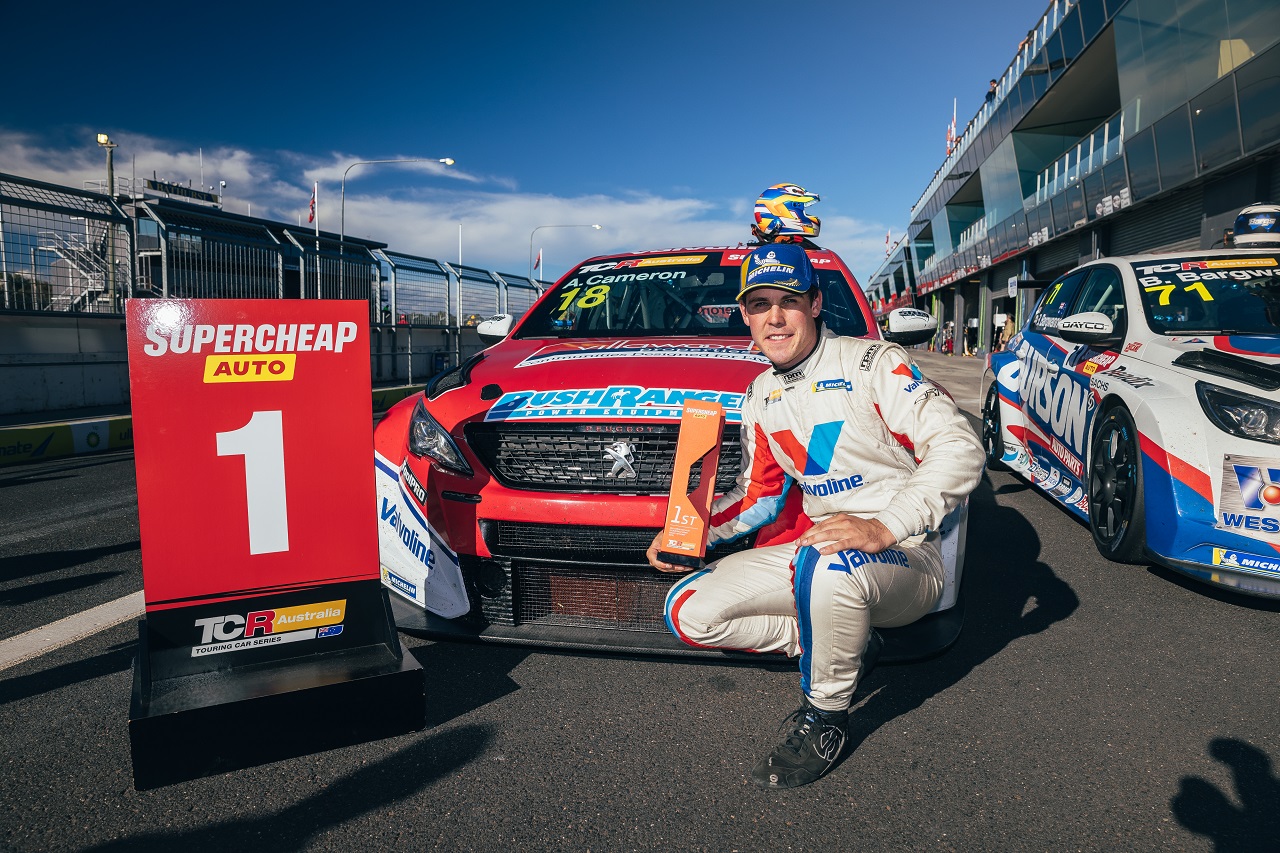 Aaron Cameron has his sights set on a dual championship winning campaign in S5000 and Supercheap Auto TCR Australia in 2023 with Garry Rogers Motorsport.
The 23-year-old is vastly experienced in both categories, winning the 2021 S5000 Tasman Series and proving himself as a race winner in TCR Australia.
Cameron has won five races in TCR across three seasons, and has finished inside the top three on 16 occasions. After finishing third in 2019, the Melbournian was the series runner up in 2021. The 2022 season saw Cameron win three races for the first time in his TCR career, on his way to an eighth-place finish in the standings.
In S5000 Cameron has been outstanding with 10 podiums, including four wins, in the 18 races he has contested over the last two years. After winning the 2021 Tasman Series, Cameron did not defend his title in 2022 but did return for the season finale at Adelaide where he won the feature race. 2023 will mark Cameron's first full season of the S5000 Australian Drivers Championship after missing the opening round in 2022, where he still went on to finish fifth in the standings.
Cameron will carry primary backing from both Valvoline and Bushranger across his TCR and S5000 campaigns in 2023.
QUOTES:
Aaron Cameron
"I'm really looking forward to my first full season of doing the double," said Cameron.
"I've done double duty in the past but never for a full season, so there's probably a bit more pressure this time around to ensure I am performing at the top of my game in both categories. TCR have a new tyre compound that I'll need to get used to over the first couple of rounds, and then S5000 are introducing a new compound from round three so I'll then need to focus pretty heavily on that.
"The toughest part of this year will be the start with the first few rounds for both categories at the same event, but then fortunately the S5000 calendar splits away to some other events. I did the double duty last year at a couple places and it's a big challenge. To go from a 350hp front wheel drive TCR to a big V8 wings and slicks open wheeler is a monumental shift. You sort of need to pick a category that you want to put the most focus into on that weekend, and then just do the best you can in the other one. But I feel I can perform at the front in both.
"The new World Ranking for TCR is a cool incentive for the end of the year if you can finish near the top and then maybe go on to the World Final. It won't be a focus during the year, it's based off results so we'll just do the best we can as always and see where that puts us by the end.
"I'm really excited to be continuing my partnership with Valvoline and Bushranger for 2023, and I'm aiming to deliver at least one championship for them this year but two would be the ultimate achievement."