Garland Makes Peugeot Switch for 2023 TCR Australia
January 25, 2023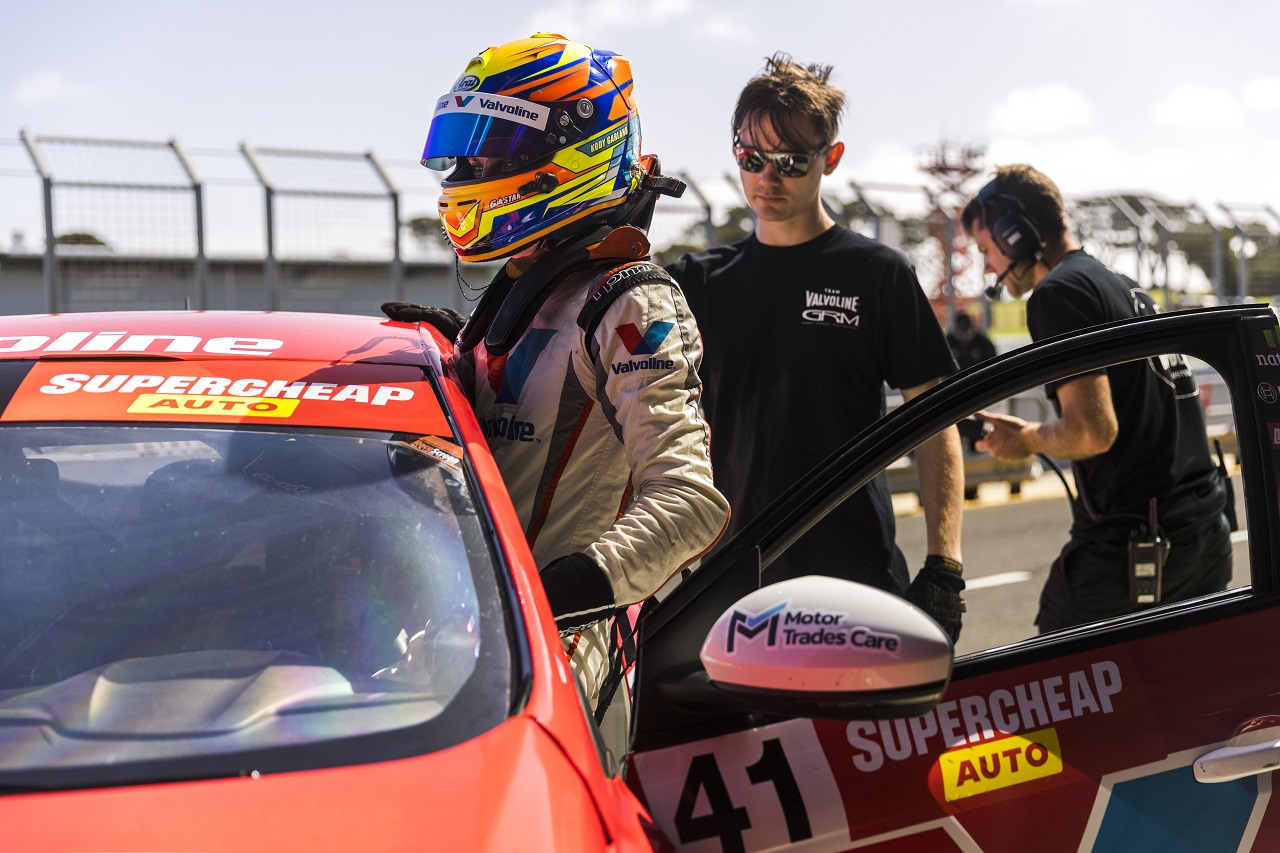 Kody Garland and Garry Rogers Motorsport have announced a switch to the Peugeot 308 TCR for the 2023 Supercheap Auto TCR Australia season.
Garland contested his maiden TCR season in 2022 aboard one of GRM's two Renault Megane TCRs. With major backing from Valvoline and Motor Traders' Association of NSW (MTA NSW), Garland will carry largely unchanged backing into the new season.
The move between brands comes at an opportune time for the 22-year-old, who feels he is ready to challenge for regular race wins.
"It was great last year to have James Moffat on the other side of the Renault garage as a benchmark for me," said Garland.
"Given the tight setup window of the Renault it was good to compare against Moffat and match his pace throughout the year.
"GRM have enjoyed great success in the Peugeots over the last few years and the team has an intrinsic understanding of how the 308 operates, so I'm really excited to get behind the wheel and prove myself as a regular contender for the win."
The Renault Megane is the only model of TCR car in Australia which utilises a sequential stick shift, with a move to the Peugeot 308's paddle shift marking a key difference ahead of the 2023 season for Garland.
"It will take a bit of getting used to, but fortunately I got to drive the Alfa Romeo Giulietta TCR quite recently at the GRM Combine so I have a bit of a head start on what the paddle shift feels like. The Peugeot also has a smaller wheelbase than the Renault, so I'm expecting it to be a bit nimbler.
"I'm looking forward to our pre-season test where I'll be able to get some valuable laps behind the wheel and get a solid understanding of the Peugeots unique aspects ahead of the season opener at Race Tasmania. I'd like to really thank Valvoline and MTA NSW for their continued support into the new year, I couldn't ask for better brands to have backing me," concluded Garland.
Garland is the first officially announced driver at GRM for the 2023 season, with further driver announcements to be made over the coming weeks.