Cameron Completes Mega Comeback as Herne Crowned Champion
December 7, 2022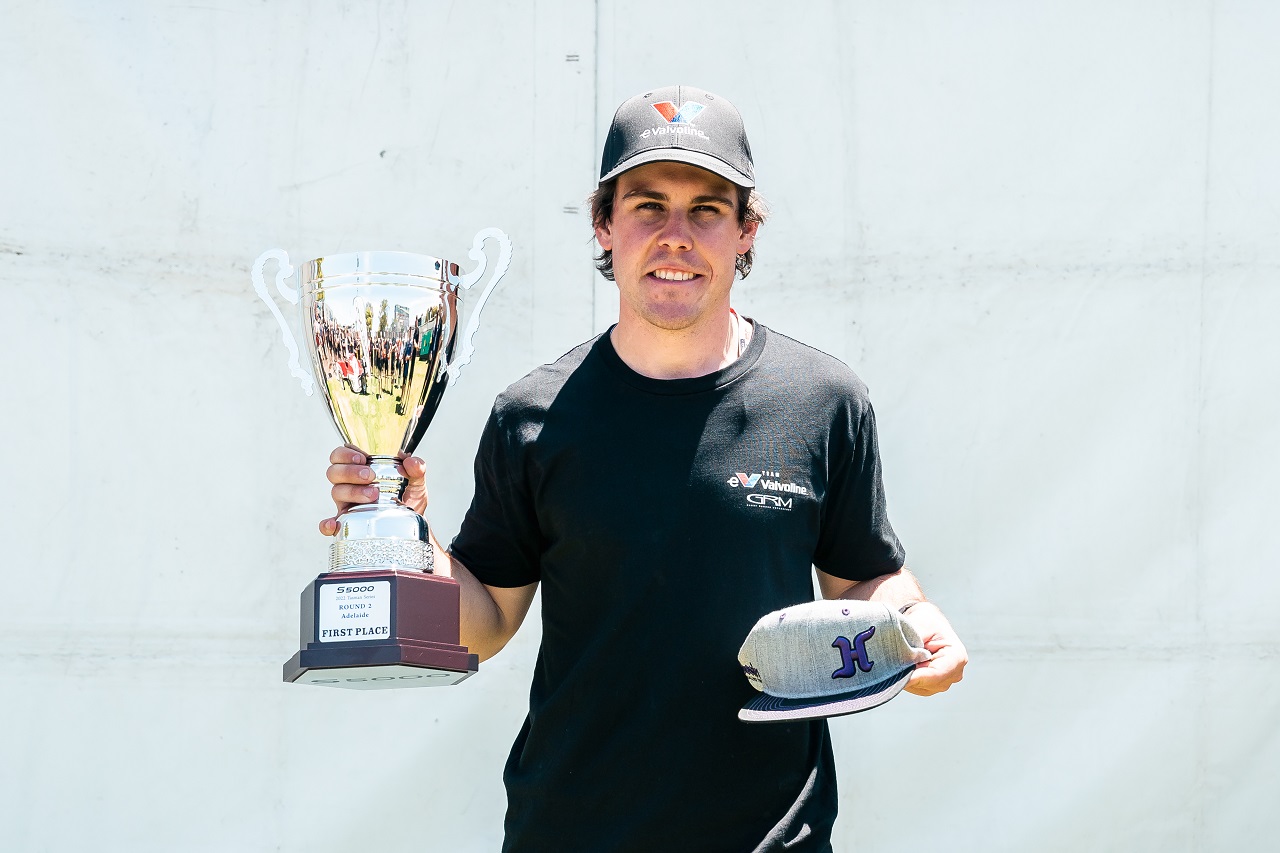 The 2022 season wrapped up on the weekend at the Adelaide 500 with the conclusion of the S5000 Tasman Series. Aaron Cameron took the round victory on his return to the category while Nathan Herne was crowned the Tasman Series Champion.
Qualifying saw the pair lockout the front row, with Cameron posting a blistering 1m15.4s lap time and earning his place as the fastest man to lap the current Adelaide Street Circuit configuration. Herne put himself second on the grid ahead of Jordan Boys and Noah Sands who were sixth and 10th with Sebastien Amadio in 12th.
Herne made it four race wins in a row with his victory in the opening race after a hard battle with Cameron, before the EFS 4×4 racer picked up damage after a brush with the wall. Boys, Sands and Amadio all gained one spot in the race.
Cameron had to start from the back for race two but made short work of it as he charged up the order to finish in sixth place. Herne found the fence, damaging the car and limping home at the back of the field to earn valuable points for finishing the race. Boys had risen to the podium but an incident in front saw the Boost Mobile backed driver pick up damage as an innocent bystander, limiting him to a fourth place.
Starting eighth on the grid for the final race, Cameron applied the afterburners to jump into the lead and win the season finale. Herne was involved in an incident with his main championship rival, who was penalised for the contact, but did enough over the two rounds to still claim the Tasman Series title. Boys and Sands worked their way forward together to finish in fourth and fifth place while Amadio also made gains to end the weekend in 10th place.
The Tasman Series conclude with Herne as champion, Boys finishing just three points shy of the silverware in fourth, Sands in sixth as the leading rookie, Cameron eighth and Amadio 14th with both completing just one round.
2023 will be another busy year for GRM, with our driver line-ups to be announced in due course, but before then we kickstart our year with the Valvoline Combine – Driven by Marcos Ambrose in mid-January.