Rookies, Race Winners and Championship Hopefuls Set for Adelaide Finale
November 29, 2022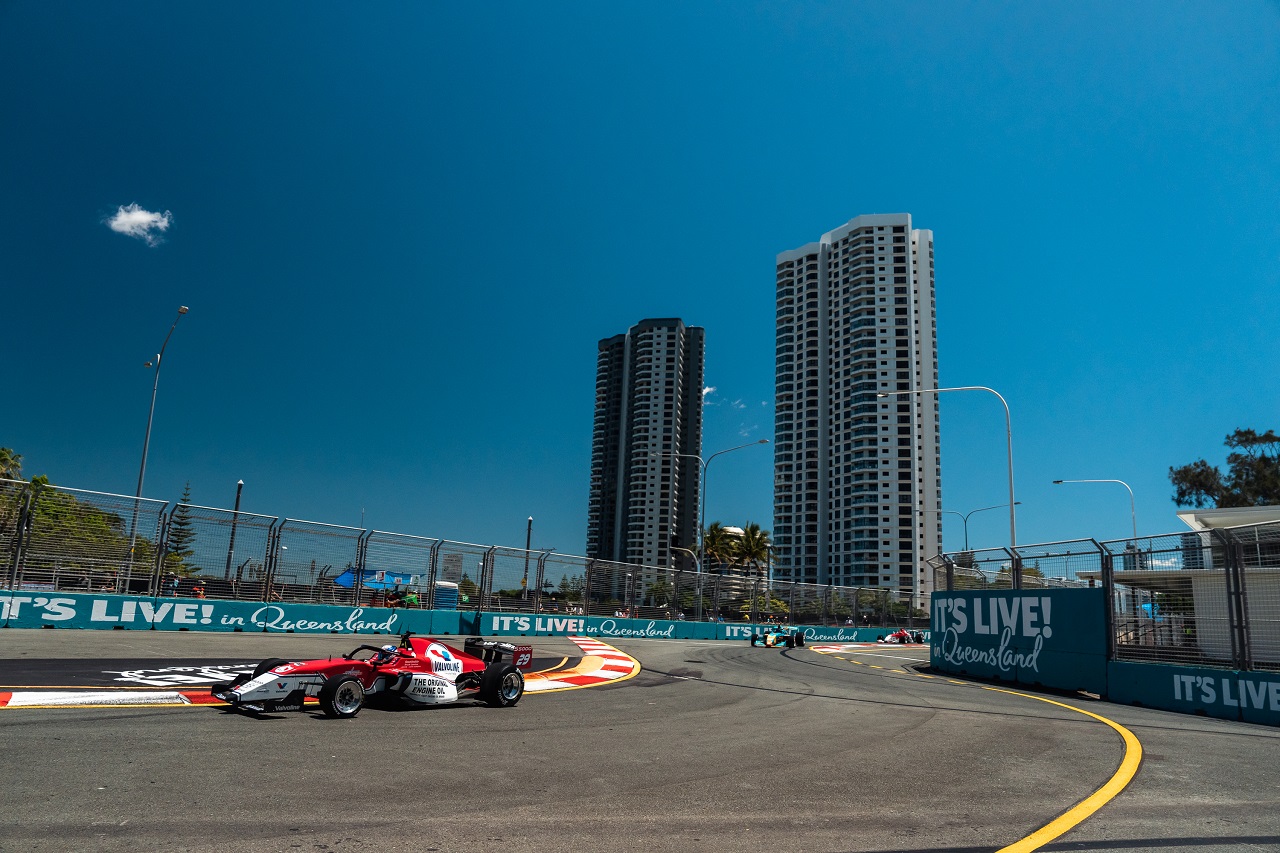 The final event of 2022 for GRM will be an eventful one, with the S5000 Tasman Series tackling the concrete canyon that is the Adelaide Street Circuit.
The team will field five cars for the event with points leader Nathan Herne joined by rookie Noah Sands, Jordan Boys in the Boost Mobile entry, 2021 Tasman Series Winner Aaron Cameron and local young gun Sebastien Amadio. Ben and Jude Bargwanna will also compete in a satellite team, receiving key support from GRM personnel at the track.
It's the first time the category has raced at the Adelaide 500, and also the first event on the resurfaced track after it's temporary abolition from the calendar after 2020. As such, it's expected that the drivers will be setting new lap records throughout the weekend, adding to a rapidly growing list of tracks where S5000 cars have lapped quicker than any other.
That also means there's not much of a form guide to prepare us for the weekend, but the results from the Gold Coast offer up a good idea of the running order. Herne took his first race win in the category, and then he won again, and again, taking a clean sweep and an 18-point lead in the standings. Boys picked up a couple of podiums, he sits fourth in the standings and just ahead of Sands who is fifth after his first ever start in the category.
Cameron and Amadio didn't race on the Gold Coast, but they both have plenty of experience. Amadio competed at the Grand Prix and in Darwin, also logging laps at Tailem Bend just a few weeks ago. Cameron is the defending champion of the Tasman Series and will be eager to prove he's still the one to beat in this weekend's one-off appearance.
The festival that is the Adelaide 500 weekend will run over four days, with practice on Thursday before Qualifying on Friday and three races spread across the remainder of the weekend.
SCHEDULE