Cox Leads GRM Charge for TCR Title
November 9, 2022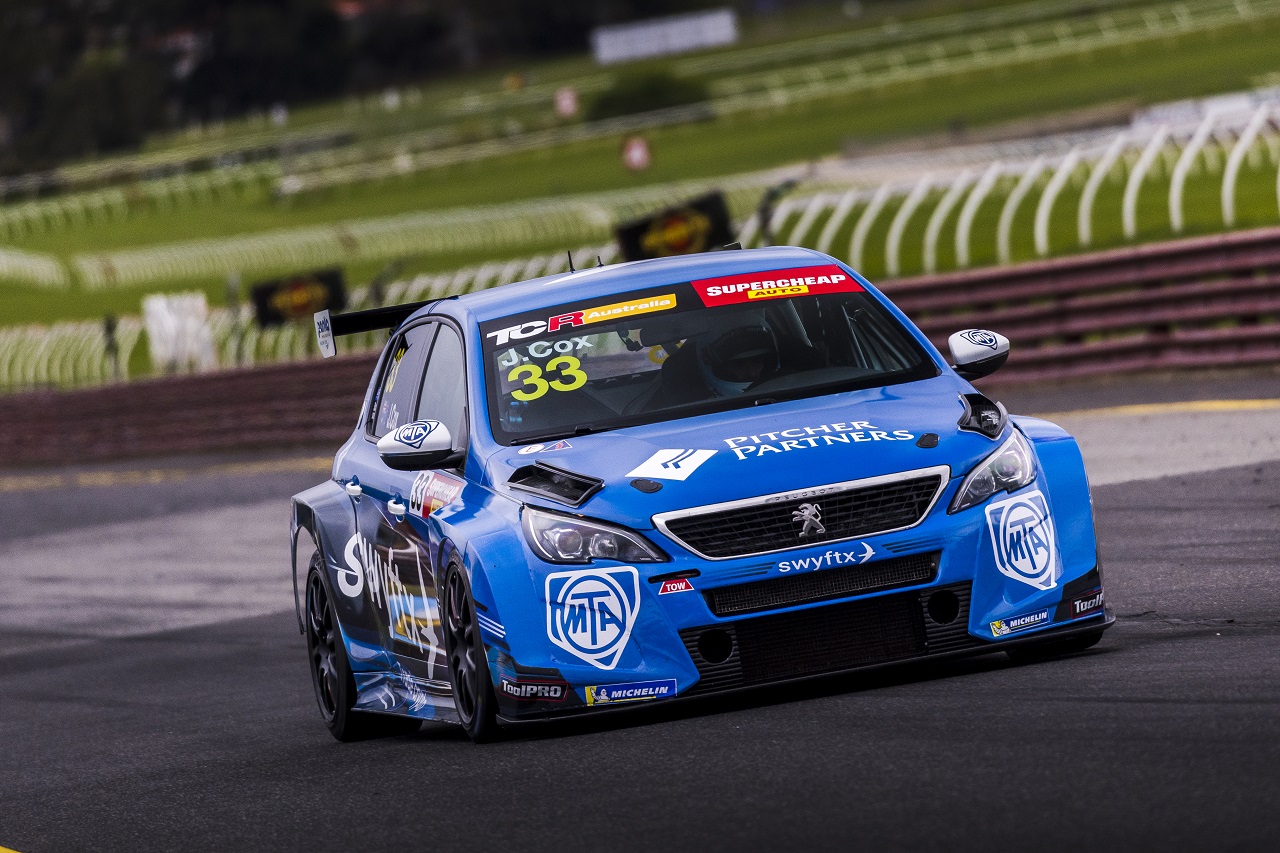 Jordan Cox is our leading contender for the TCR Australia title in 2022, as we enter the final round of the season at the Bathurst International. In Trans Am it's a pressure free environment in a special non-points round while James Golding will attempt to break lap records in his S5000 demo runs.
TCR Australia:
With an increased 210 points on offer for the finale there are mathematically 12 drivers still in contention including our Peougot quartet, however realistically it's down to the top five who are separated by 83 points. That leaves Cox in prime position, sitting second in the points table and just 46 points off the top.
The team will take plenty of confidence from our earlier visit to Bathurst this year, where the Peugeot quartet and the Renault duo of James Moffat and Kody Garland were rapid. In qualifying it was a top four lockout from the Peugeot crew, before Aaron Cameron won two races either side of the reverse grid race. Moffat snagged three top five finishes and a podium in race two, after the team took a 1-2-3 in the opening race.
A wildcard to consider will be French TCR ace Teddy Clairet who joins the team aboard a fifth Peugeot. Clairet has two French Touring Car titles to his name and has a wealth of experience racing the car in European competition.
It's shaping up to be a dramatic finale to the 2022 TCR Australia Season.
Session Times:
Friday
Practice 1 – 10:15am
Practice 2 – 4:05pm
Saturday
Qualifying – 8:50am
Race 1 – 4:00pm
Sunday
Race 2 – 9:25am
Race 3 – 3:50pm
Trans Am:
With the championship wrapped up, this weekend is a special event featuring a unique format for the category. Races one and two will be similar lengths to when the category visited Bathurst in April, however race three will be a gruelling 100KM affair.
Nathan Herne will of course be one of the favourites, entering the weekend in career bets form. The Valvoline racer wrapped the Trans Am title just weeks before claiming a clean sweep on the Gold Coast in S5000 directly before a trip to Texas where he proved himself as a front runner on his debut in overseas competition in the North American Trans Am Series.
Lochie Dalton will be eager to pick up where he left off in the season finale at Sandown. In his first year in the category Dalton has been rapidly improving which culminated in raw top three speed last time out, joining Herne and Owen Kelly on the podium for a 1-2-3 in the first of just two races that weekend (thanks to the rain).
Kelly meanwhile will be eager to prove himself after coming up just short of the title in a close run fight with Herne. Kelly won five races this year, including the final race of the points paying season and will be looking to add to that tally this weekend.
Session Times:
Friday
Practice 1 – 9:20am
Practice 2 – 1:30pm
Qualifying – 4:40pm
Saturday
Race 1 – 12:05pm
Race 2 – 3:15pm
Sunday
Race 3 – 2:40pm
S5000
There won't be any official racing this weekend, but we've put Golding back behind the wheel of his S5000 in search of a new lap record.
When the series did race at Bathurst in 2021 it was with some restrictions, which still couldn't stop the cars breaking the two-minute barrier. The fastest lap last year was a 1:59.8 which is just six tenths shy of the official lap record set in 2018 by Christopher Mies aboard an Audi R8 LMS.
Golding will be on track three times over Saturday and Sunday as he attempts to break the record.
Session Times:
Saturday
Run 1 – 3:00pm
Sunday
Run 2 – 7:45am
Run 3 – 1:45pm