Sunshine Sweep for Herne in S5000
November 2, 2022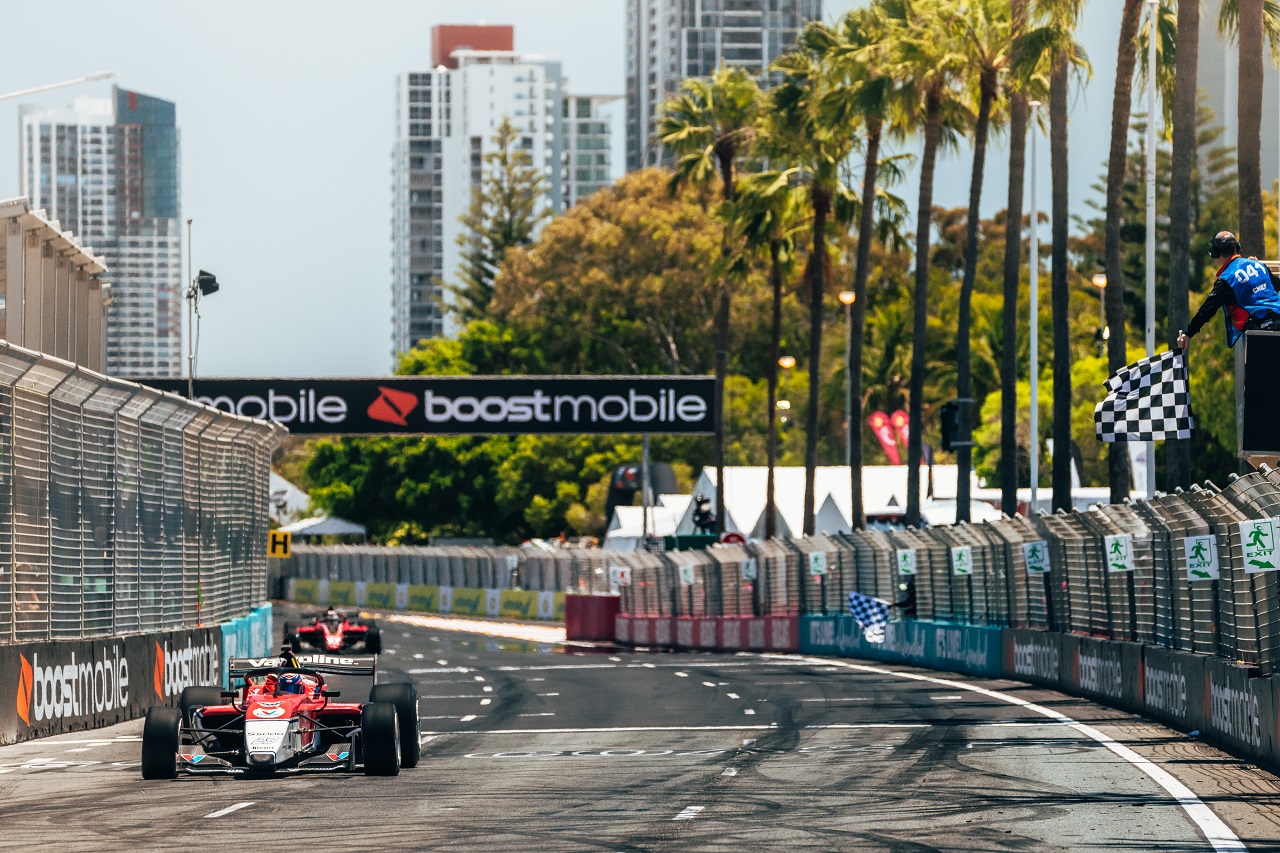 Nathan Herne has clean swept the opening round of the 2022 S5000 Tasman Series on the Gold Coast, as Jordan Boys and Noah Sands also enjoyed strong weekends behind the wheel.
Sands made his debut in S5000 competition aboard the Valvoline #65 notching up seventh on the grid, behind the Boost Mobile backed Boys who was fourth. Herne set a new lap record on his way to pole position. The results in qualifying for Boys and Sands were both affected by two separate red flag interruptions during the session.
The opening race of the weekend saw Herne sprint away to record a comfortable victory while behind him Boys was able to jump on to the podium. Sands also had a superb debut race as he gained positions to finish fifth.
Race two played out in similar fashion with Herne untouchable out front. Sands showed off his race craft as he grew more comfortable and battled his way to another fifth place. Boys was pushing hard and a small lock up sent him down the escape road, dropping him back to seventh.
The final race was the first time all weekend that Herne did not lead every lap, as he battled early on for the lead. The battle perfectly highlighted the added dynamic of Push to Pass which created exciting action, before Herne reclaimed the lead and never looked back. Boys fought back from his race two excursion to claim another podium in third, ahead of Sands who again displayed his racing ability on his way to sixth.
"It seems to be a curse in motorsport that the first win is the hardest and then they all seem to strong along," said Herne.
"It took me a while to get that first one in S5000 but now we've opened the floodgates and it's great to come away with a clean sweep.
"It's a great confidence booster to come off the back of a Trans Am Championship and the results this weekend before I head over to America for the week.
Herne is set to contest the final round of the North American Trans Am Championship this weekend at Circuit of the Americas in Texas.
The Tasman Series will conclude at the Adelaide 500, with Herne and Sands so far confirmed to be representing GRM at the event.