Boost Mobile and GRM Reunite as Boys Returns to S5000
October 13, 2022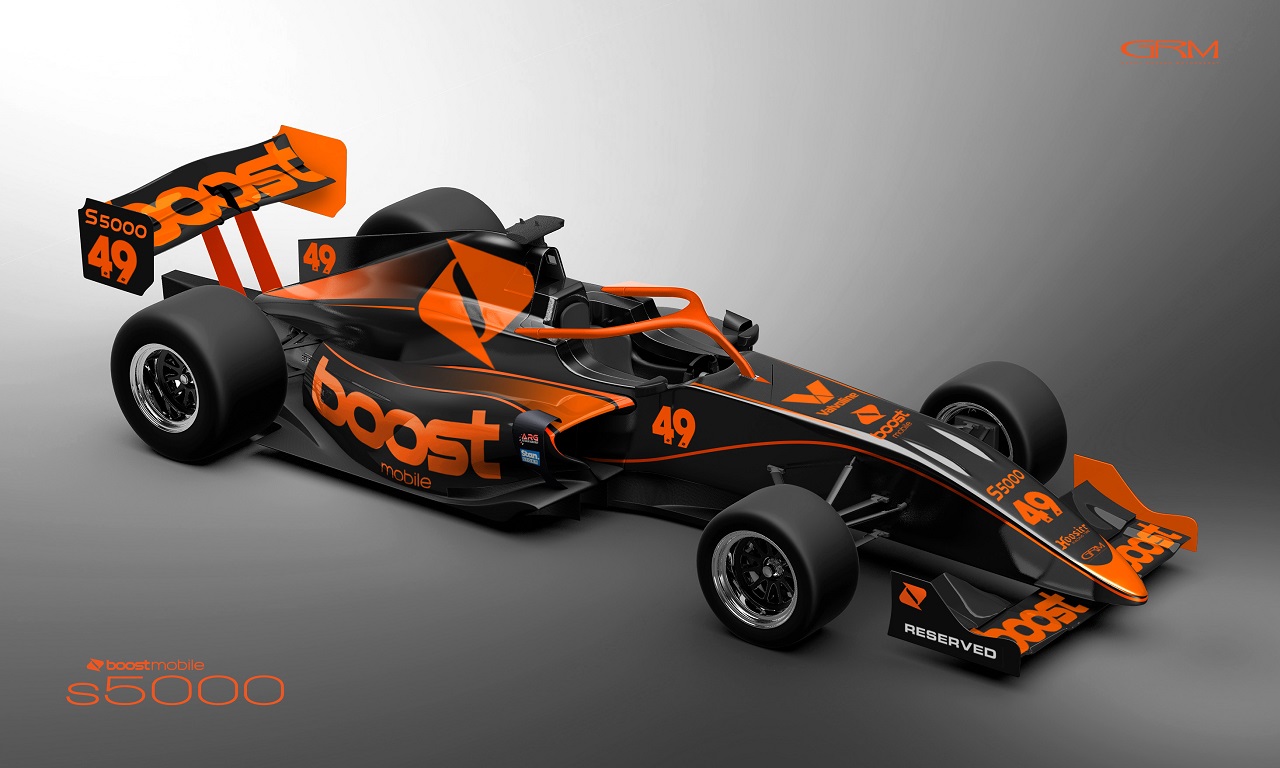 The fabled relationship between Boost Mobile and Garry Rogers Motorsport will be rekindled as the former provides primary sponsorship to Jordan Boys in S5000 at the Boost Mobile Gold Coast 500.
Jordan Boys last raced in S5000 at Hidden Valley in a one-off appearance for Versa Motorsport where he netted a podium finish in race three. Prior to this year Boys finished ninth in the 2021 Tasman Series for 88 Racing and has won on three occasions in the Dunlop Super2 Series with Image Racing.
The partnership with GRM sees Boost Mobile double down on their presence at the famous Gold Coast race of which they are title sponsors. The Telco provider was previously the naming rights sponsor for GRM in their last season as part of the Supercars Championship in 2019.
Jordan Boys joins Nathan Herne as confirmed drivers at Garry Rogers Motorsport for the opening round of the 2022 Tasman Series, with more announcements to be made. Round one of the Tasman Series will be held from October 28-30 at the Boost Mobile Gold Coast 500.
Quotes:
Jordan Boys
"I really enjoy driving these cars and it's been something I've worked very hard to get back into.
"The S5000 cars give you a true raw experience when you're driving them and reminds me a bit of Go-Karts where you can feel every little thing and all the inputs. The cars are extremely fast and while they're not as technical as some other categories they still look extremely cool.
"I really feel like I can go out there and win, I have street circuit experience and experience in the car so it's a great combination and I think there's no better person to go out there and put the Boost Mobile car up the front.
"I've sort of been annoying Barry for a while now trying to get another drive in the category so I have to give a massive thanks to Barry, Garry and the whole GRM team, plus Boost who are going to have a massive presence at the event.
Barry Rogers – GRM
"We love the enthusiasm that the Boost Mobile operation, led by the effervescent Peter Adderton, have for Motorsport and in particular their support for young driver talent.
"Jordan Boys is a young driver that we have followed with great interest due to our high regard for Terry Wyhoon (Image Racing Team Owner), who gave Jordan his initial break. We are delighted to have Jordan racing for us on the Gold Coast."
Jason Haynes – General Manager & Chief Marketing Officer, Boost Mobile
"Boost Mobile is excited to support Jordan Boys in a Boost Mobile Bathurst 1000 wildcard inspired S5000 livery for this year's Boost Mobile Gold Coast 500.
"For over 20 years Boost Mobile has been supporting Australian Motorsport and young upcoming drivers, we look forward to seeing Jordan take to the streets of the Gold Coast and enjoying the experience alongside all the fans.
"This year's Boost Mobile Gold Coast 500 is going to be an event not to be missed. Supercars, S5000, Entertainment, FMX, Jet Pack shows and more. The Gold Coast is going to be the place to be this October 28th-30th."