BEN BARGWANNA JUMPS HIS WAY TO MAIDEN SUPERCHEAP AUTO TCR AUSTRALIA SERIES VICTORY
September 18, 2022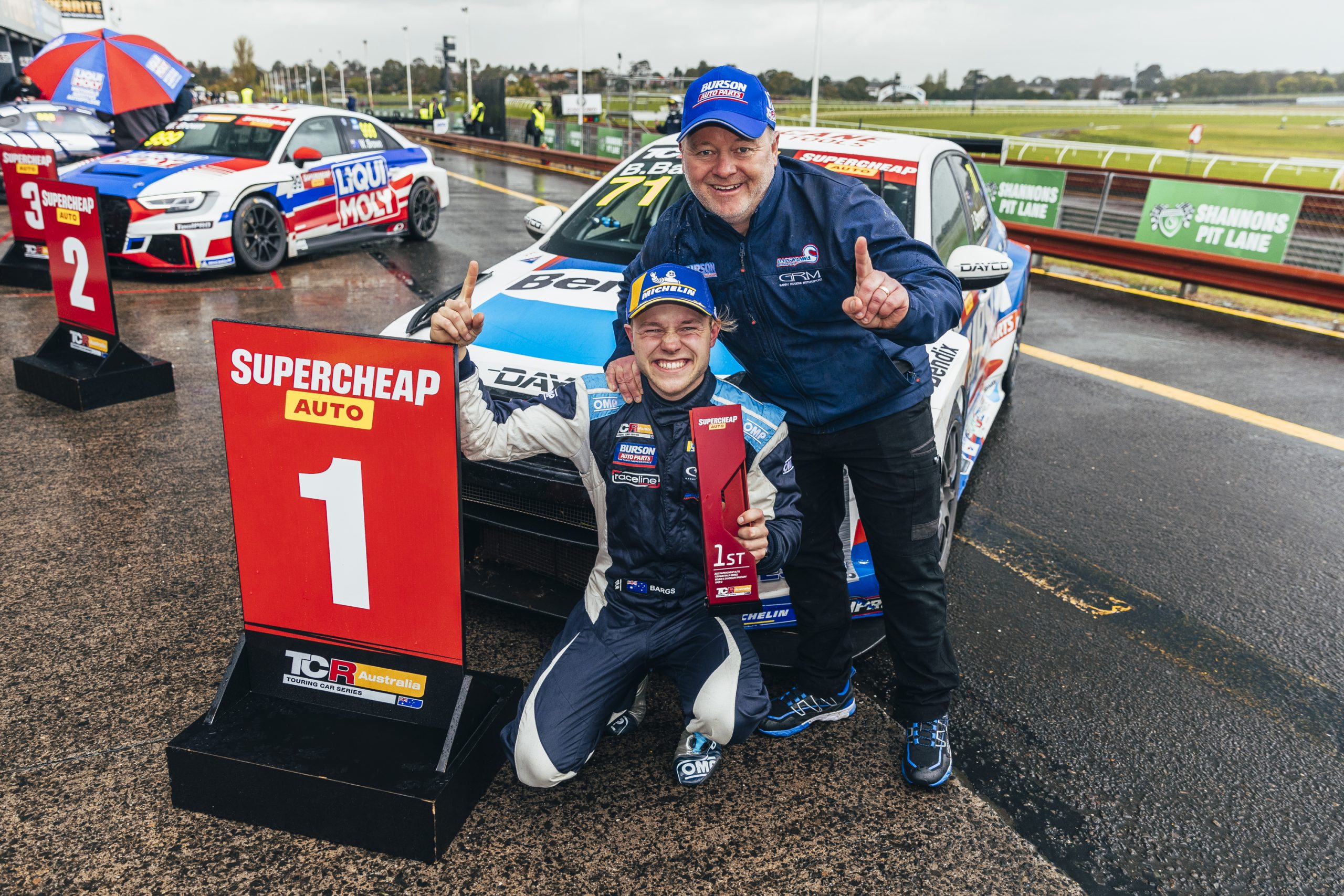 Ben Bargwanna has scored his maiden Supercheap Auto TCR Australia Series victory following a spectacular second race at Sandown Raceway.
Bargwanna defeated Garry Rogers Motorsport stablemate Jordan Cox as Will Brown rounded out the podium.
James Moffat's LMCT+ GRM Racing Renault Megane RS TCR won the start as polesitter Bargwanna bogged down and dropped multiple positions in the Burson Auto Parts Racing Peugeot 308 TCR, with teammate Jordan Cox the winner as he rose to second in the Swyftx example.
The first safety car was required to recover Sweeny's stricken Hyundai as the biggest mover in the pack was yesterday's polesitter Jay Hanson as he progressed from 16th to ninth.
At the restart, Cox continued to pressure Moffat and succeeded in taking the lead at Turn 9, as the Renault began to drop as Bargwanna moved to second.
Hanson continued his charge, taking LIQUI MOLY Team MPC stablemate Will Brown, race winner from yesterday Aaron Cameron and series leader D'Alberto in a matter of laps before attempting to pass Moffat at Turn 4, which led to contact.
Hanson was down the inside by contact was made with Moffat resulting in both spinning and a concertina also involving Cameron, D'Alberto and Brown resulting in retirement for the Team Valvoline GRM Peugeot.
Another safety car was needed as Moffat struggled to the pits with damage to the left rear, though Hanson continued to finish 15th.
This led to a final lap battle between the two Garry Rogers Motorsport Peugeots as the rain intensified to add a further challenge. Cox and Bargwanna tip-toed through Turn 9, but it was the Swyftx entry first losing approaching the penultimate corner as both 308 TCRs went through the gravel trap to finish 1-2.
Bargwanna even got air, though Cox's Peugeot took on a lot of water and he was forced to stop after the start-finish line.
Schaeffler GRM Peugeot's Dylan O'Keeffe and Luke King in the ZIP PAY/Moutai Hyundai took advantage of incidents in front to finish inside the top 10 as HMO Customer Racing's Josh Buchan finished ninth from Iain McDougall for his best Supercheap Auto TCR Australia result in the Challenge Motorsport Audi.
Valvoline Racing GRM's Kody Garland, Hanson and Sweeny all encountered problems to finish laps down.