Championships On the Line in Sandown
September 13, 2022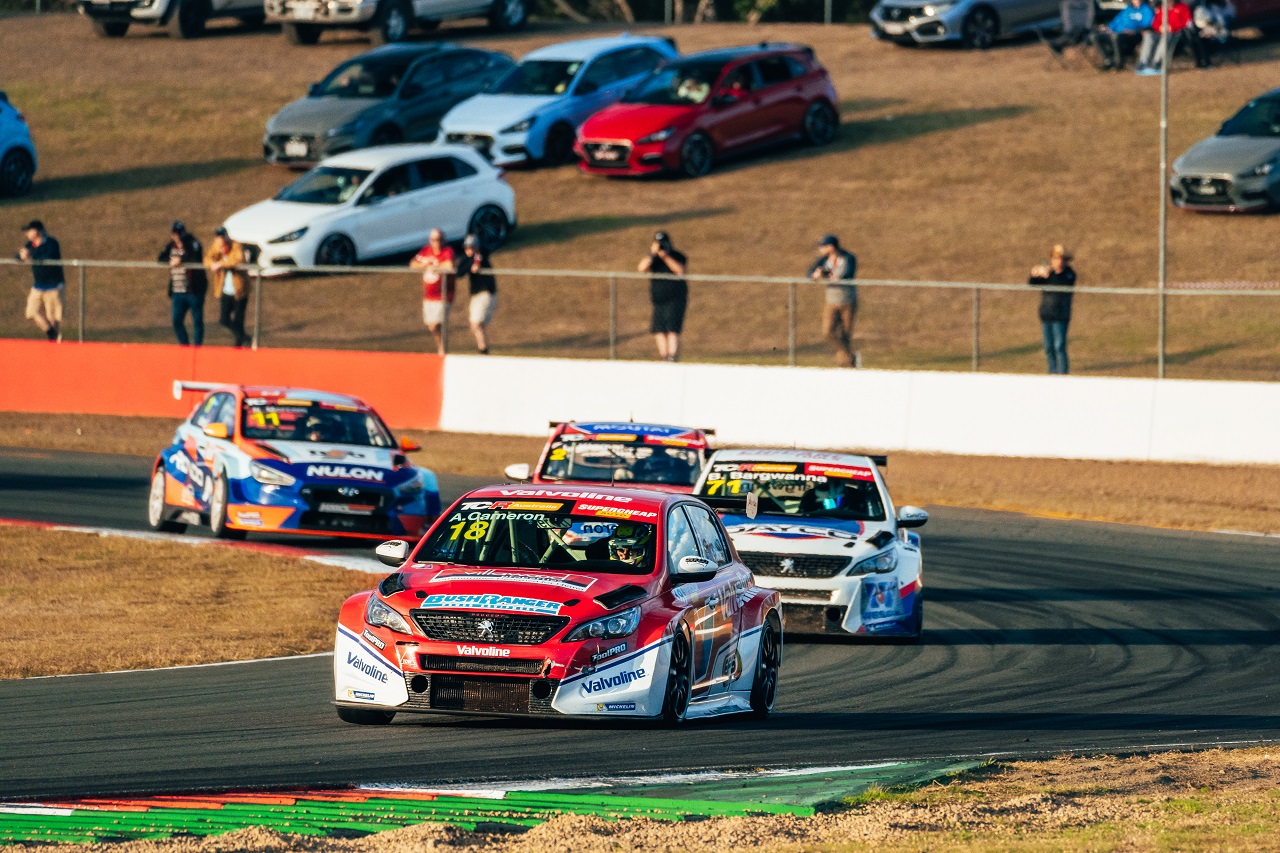 It's the final round of the 2022 Turtle Wax Trans Am Series and the penultimate round of Supercheap Auto TCR Australia this weekend at Sandown Raceway.
In Trans Am we have Nathan Herne and Owen Kelly duking it out for the overall Championship while Lochie Dalton fights for the Rookie honours. In TCR it's crunch time with everyone needing strong results to maintain their credibility in the championship fight, notably from Jordan Cox, Dylan O'Keeffe and Aaron Cameron who sit inside the top 10.
Trans Am
Five rounds, 15 races complete and the gap, with just one round and three races to go, is 19 points between Herne on top and Kelly in second. With 200 points up for grabs there's mathematically seven drivers that can deny a GRM title, but realistically it's a three horse race with just one contender outside our stable.
Dalton is just 77 points away from the leading rookie position and the subsequent Rookie of the Year Title. With his continued improvement at every round, that's a very realistic prospect for our young gun. Another prospect on the cards is a final position deep inside the top 10 in the overall standings, with a heavily compressed group of drivers occupying spots four through 11 where Dalton currently sits.
"The focus will be on keeping our nose clean so we can enjoy a good weekend," said Dalton.
"I really just want to finish each race as high as I possibly can and continuing to learn as much as I can. There's definitely a realistic expectation that we can get on the podium, we've threatened a couple of times this year since we did it in Tasmania.
"I've never driven at Sandown before but fortunately no one will have driven a Trans Am at Sandown, because it's the series first visit to the track and test days are hard to come by. Being the final round of the championship and the last race of 2022 for a few of the drivers I think the aggression will be at an all-time high with everyone pushing for those results.
"We'll keep our head down and keep doing what we've done all year and see what we come away with," concluded Dalton.
Herne can secure the title with a runner up finish in all three races however Turtle Wax Trans Am has never visited Sandown before and so the unpredictability of the series gets ramped up to another level. Every result for Kelly and Herne this weekend will have major championship implications so stay tuned to see who takes out the title.
Session Times & TV: (AEST)
Friday
9:45am – Practice 1 (20 mins)
1:05pm – Practice 2 (20 mins)
Saturday
10:15am – Qualifying (20 mins)
3:05pm – Race 1 (18 laps) – Stan Sport, 9Go/Gem
Sunday
12:15pm – Race 2 (18 laps) – Stan Sport
3:20pm – Race 3 (18 laps) – Stan Sport
TCR
Just two rounds to go in the TCR Series, and we have three drivers in with a realistic shot at the title. Jordan Cox who currently sits in second, Dylan O'Keeffe who is seventh and Aaron Cameron right behind in eighth. The tightness of the field from second on back means James Moffat, Ben Bargwanna and Kody Garland can still claim top five results as well in the overall standings.
It's been a topsy turvy season and last round at Queensland Raceway shook up the championship fight quite a bit. With weather on the horizon and the typical brutality of a Sandown race, we're likely to see another big twist in the title fight before we hit the final round of the season.
We visited the venue with TCR back in 2019, where we claimed a third place finish in two races that weekend. Once with Cox and the other with Moffatt in the Renault, so while the series may have changed somewhat since then we can carry a level of confidence in to the weekend.
"There were a few issues at QR that we've since identified and remedied that hampered everyone a bit," said Cox.
"We should be back on form this weekend and fighting for the front few positions. On paper it isn't the strongest track for us but we've seen that things aren't playing out particularly predictably this season so anything can happen.
"In terms of the Championship it's very close, everyone behind TD (Tony D'Alberto, points leader) are all in the same sort of points so a bad round will pretty much end any title chances for most people. Winning is the goal, but consistency will be the key to ensure we give ourselves every chance at the final round.
"The Renault was fast back in 2019 and they should be again this weekend, they've always been quick but have been plagued by other issues a little bit. We all had a test day recently and they looked pretty promising so Moff and Kody should be on for a good one," concluded Cox.
Session Times & TV: (AEST)
Friday
11:30am – Practice 1 (30 mins)
2:40pm – Practice 2 (30 mins)
Saturday
11:35am – Qualifying (30 mins) – Stan Sport
4:20pm – Race 1 (22 laps) – Stan Sport, 9Go/Gem