Cameron to Compete in France at FIA Motorsport Games for Australia
September 5, 2022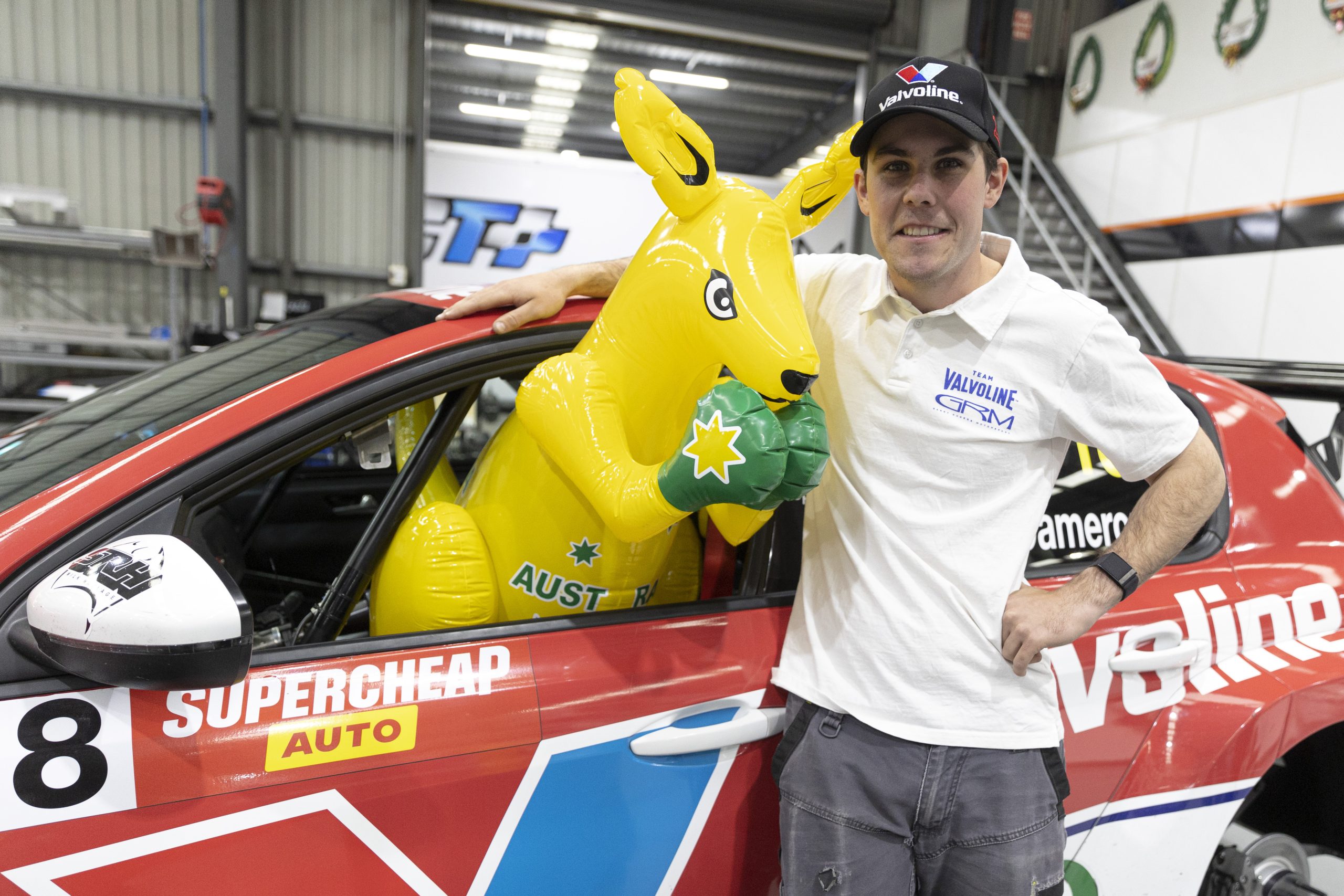 Motorsport star Aaron Cameron will represent Australia in the FIA Motorsport Games at the Paul Ricard Circuit in France this October.
Cameron, 22, will vie for the gold medal in the TCR competition, driving a Peugeot 308 TCR at the track that recently hosted the French Formula 1 Grand Prix.
The FIA Motorsport Games is the 'Olympics for race cars', with some of the world's best drivers coming together to compete in various disciplines of motorsport, including touring car racing, GT racing, rally, karting, drifting, Esports and more.
Like the Olympic Games and other world championship events, the drivers compete for gold, silver and bronze medals.
Each car carries a patriotic colour scheme, with Cameron's car set to feature the Australian flag on the bonnet and roof of his car.
Cameron, who lives in the eastern suburbs of Melbourne, is one of the stars of the Supercheap Auto TCR Australia Series. The Victorian has contested every TCR Australia race since its inception, finishing third in 2019 and second in 2021. He currently sits eighth in this year's tight series fight.
While Cameron has never driven on at the Paul Ricard Circuit, it won't take him long to get used to the race car. He will drive the exact same model and specification Peugeot 308 that he has used over the past two years in TCR Australia.
This will be Cameron's third international motor race in a TCR car having competed in the Dubai and Barcelona 24 Hour endurance races in 2019, driving an Audi RS 3 TCR.
Also, this marks the second time that Cameron has represented Australia in motorsport, having raced as a teenager in an international karting competition back in 2015.
Cameron will race with support thanks to EFS 4×4 Accessories, Supercheap Auto, Valvoline, BushRanger Power Equipment, Villawood Properties and TRIAX Australia.
This year marks the second FIA Motorsport Games. Other Australians confirmed to enter the competition include the family Grove team, with Stephen and Brenton Grove competing in a Porsche in the GT category. The pair won the gold medal in the Pro-Am class at the inaugural FIA Motorsport Games in 2019.
The FIA Motorsport Games will be held at the Paul Ricard Circuit in France on October 28-30.
QUOTES
Aaron Cameron
TCR Australia driver
"It is going to be amazing to represent Australia at the FIA Motorsport Games in France," said Cameron.
"Not very often in motorsport you get to fight for medals and I'm hoping to bring home the gold for Australia.
"I'm going to be racing a Peugeot 308 TCR over there against lots of world renowned racers, so it should be good and really tough competition and hopefully we can represent Australia in the best way possible.
"I've never been to the Paul Ricard Circuit before, but from the research I've done, the Peugeot should be well suited there. I'll be doing some sim work prior so we can hit the ground running from the opening session.
"This is actually the second time I've represented Australia in motorsport, the first time was in karting in 2015. I feel like we just missed out on some good results there, so hopefully this is a bit of redemption and we can bring home a medal for Australia."
Garry Rogers
Garry Rogers Motorsport
"It is awesome that we will have an Australian representing us in touring cars at the FIA Motorsport Games," said Rogers.
"We all know that motorsport isn't accepted or considered an Olympic event, but this is as close as it gets.
"We'll have our home grown product representing Australia and the GRM team, and that is very exciting for us.
"Who knows what will happen, but a good Prime Minister will give us all a national holiday when he wins the gold!"
Eugene Arocca
CEO, Motorsport Australia
"Congratulations to Aaron for being selected to represent Australia in TCR at this year's FIA Motorsport Games," said Arocca
"Aaron has enjoyed great success in the Supercheap Auto TCR Australia Series and we expect that he will certainly challenge for some form of silverware during the event.
"Like the other competitors on Team Australia, I have no doubt Aaron will do a fantastic job representing the nation and we wish him and the rest of the team great success in France."