Jordan Cox set for Cash Converters Supercars Eseries All Star Competition with Swyftx
July 20, 2022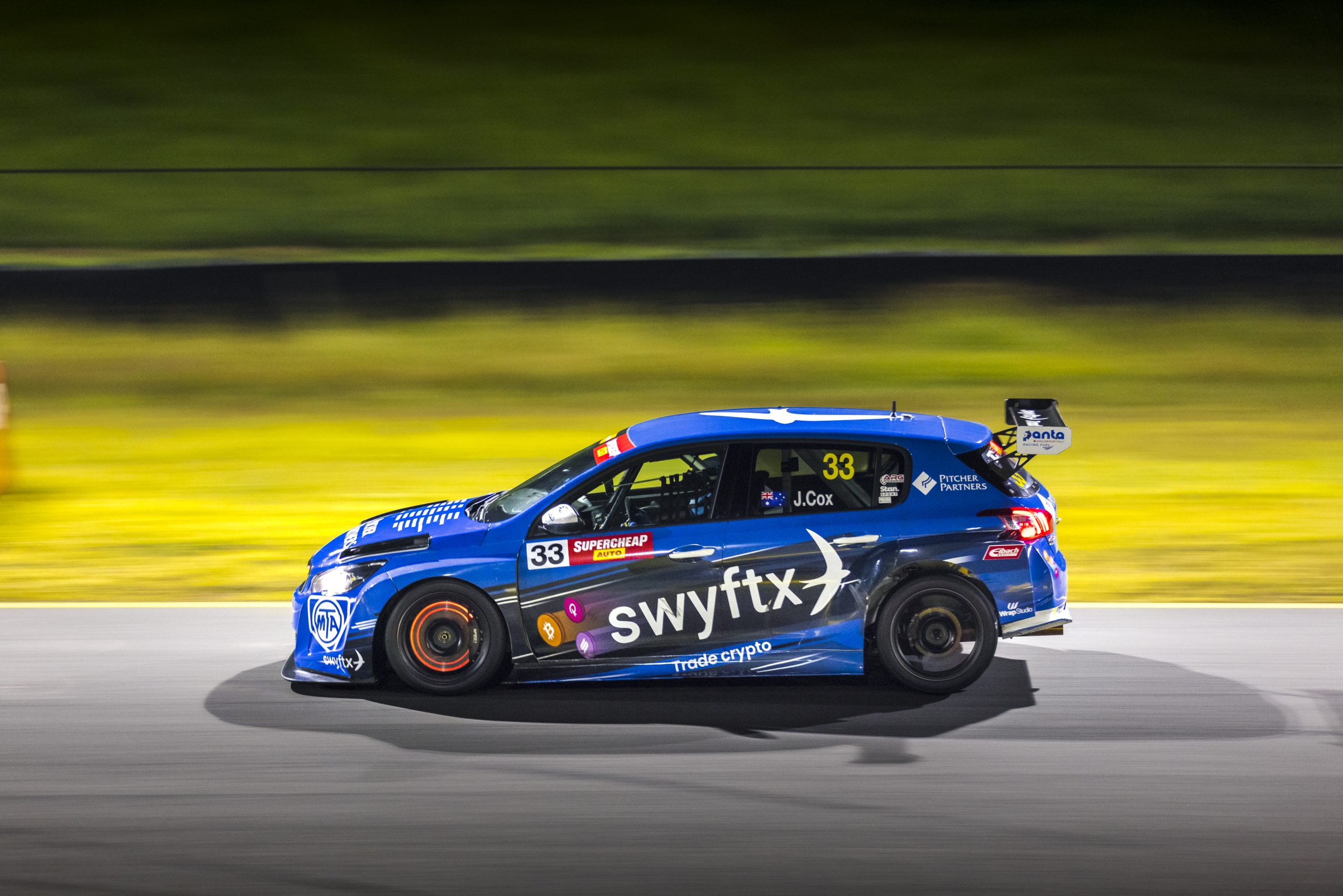 Jordan Cox will try his hand at the Supercars Eseries All Star Competition, starting this evening.
Swyftx has extended their current partnership with Jordan by nominating him into the Cash Converters Supercars Eseries All Stars Competition.
The TCR Australia driver will swap his turbo-charged Peugeot for a role in the virtual world, competing in the Swyftx Commodore against a crop of professional real-world race car drivers.
Cox rose to prominence in Improved Production competition and is known as an 'internet sensation', having gathered millions of YouTube views after passing a competitor around the outside at Skyline, Mount Panorama.
That part of the famous Bathurst circuit is not known as a regular passing opportunity, and for Cox, competing in simulator racing is also not common, however the 29 year old is looking forward to the opportunity.
"I've done my fair share of sim racing, but I'm by no means an expert," he said.
"Racing against some of the best Supercars drivers is a really cool opportunity. I'll definitely be trying my best to get the Swyftx entry up the front of the field."
The drive has come about thanks to Swyftx, Australia's most trusted cryptocurrency trading platform, who is a sponsor that Cox represents in TCR Australia competition.
Swyftx is also a partner of Supercars and is supporting the Eseries pole position award, with $200 of Bitcoin awarded to the driver who sets the fastest time in qualifying.
Cox is grateful for the support of Swyftx and is keen to keep his virtual car out of trouble and near the front of the pack.
"Swyftx has been a great supporter of mine since the start of 2022 in the TCR series ," he said.
"Swyftx is a big supporter of the Supercar racing industry and racer community, simulator racing is perfect for them. I'm proud to represent them on the track and I hope that I can keep it clean and at the point end of the field."
The All Stars series will have some of Australia's most well-known race car drivers who have sim racing experience. All Stars Series prizing $1000 up for grabs every week for each of the round's winners. $1000 will go to the driver's nominated charity.
The opening round of the six-event Supercars Eseries will be run at Winton, with other events at Sandown, Phillip Island, Bathurst and Oran Park. A random 'fans choice' circuit will make up Round 3.