Golding Finishes Championship as Runner-Up, Cameron Wins Final Round
June 20, 2022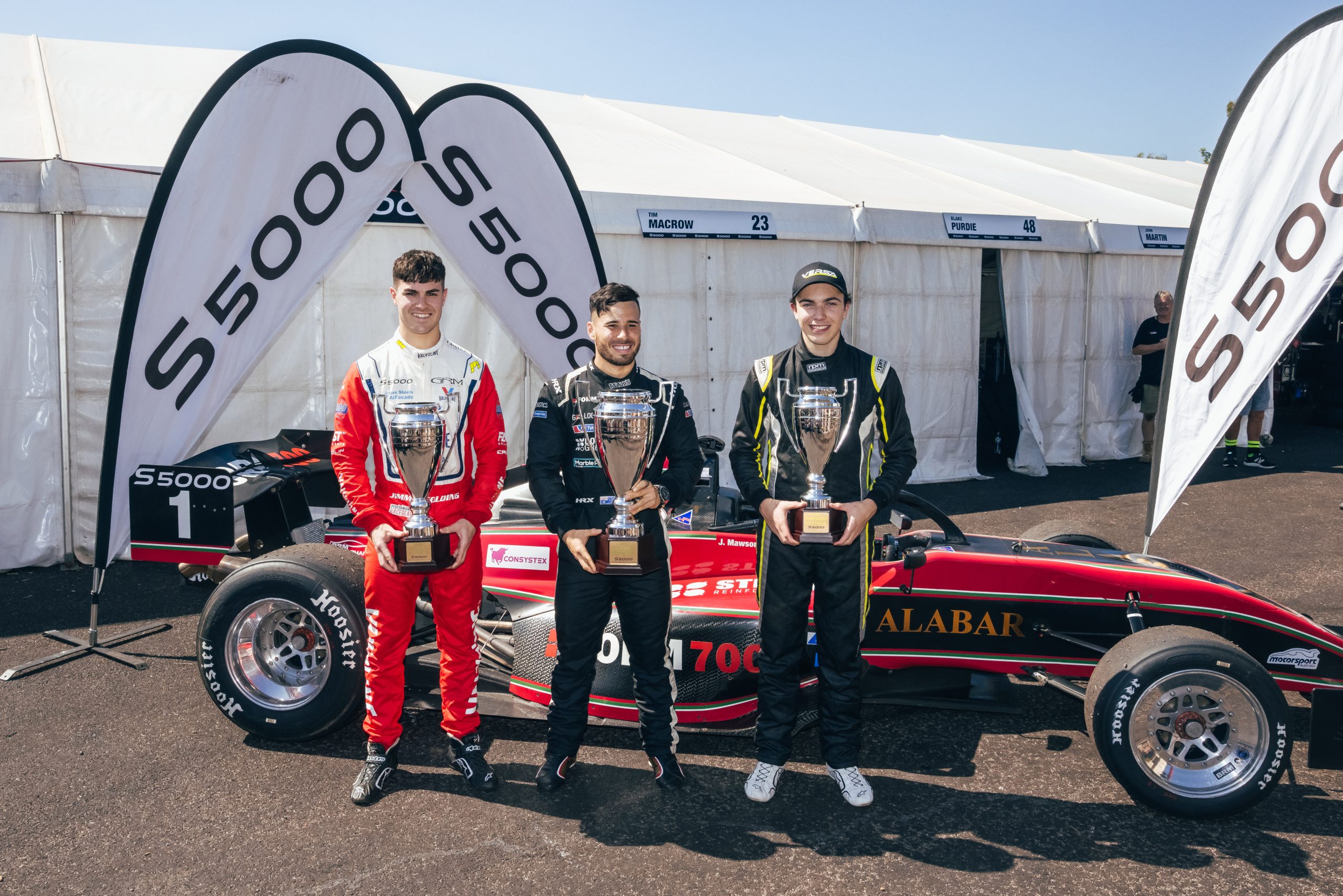 James Golding has finished the 2022 Australian Drivers Championship in second place, while Aaron Cameron won his second round in a row. The podium performances were complimented by a maiden S5000 pole for Nathen Herne and a new personal best for Sebastien Amadio.
Golding started the weekend positively as he set the pace in Friday's two practice sessions. A couple of red flags in qualifying then brought contrasting fortunes for the team, with Herne capitalising to earn a maiden series pole while Golding was caught out and relegated to seventh on the grid. Cameron qualified on the second row in fourth and Amadio lined up in 11th.
Herne and Cameron did battle in race one, with the pair finishing second and third respectively. The theme of the weekend turning out to be a lack of passing opportunities, proven as Golding remained in seventh and Amadio in 11th. Race two saw an invert of the top nine qualifying positions, putting Herne and Cameron back to ninth and sixth on the grid. Golding was elevated to third and seized the opportunity to finish on the podium in second. Cameron rose up to fourth, Herne remained ninth and Amadio had to retire following an early issue.
Enough points were earned over the weekend to earn Cameron the pole for race three with Herne alongside him in second. Golding and Amadio took up position's six and 11 respectively. Cameron claimed a lights-to-flag victory, picking up his second feature race win in a row. Herne was hit at the hairpin on lap one, causing enough damage to force an early retirement after starting on the front row. Golding took advantage of the chaos to move his way up to third, unfortunately a 5 second penalty for a Safety Car infringement relegated him to fourth. Golding still earned enough points to finish second in the Championship. Amadio kept his nose clean and picked his way through to gain three places and finish eighth, his best result in the series so far.
S5000 has wrapped up it's 2022 Australian Drivers Championship but the category will be back for the Tasman Series starting at the Gold Coast 500. Garry Rogers Motorsport will be on track next at Queensland Raceway with TCR and Trans Am from August 5-7.