Weekend Wrap from Sydney Motorsport Park
May 30, 2022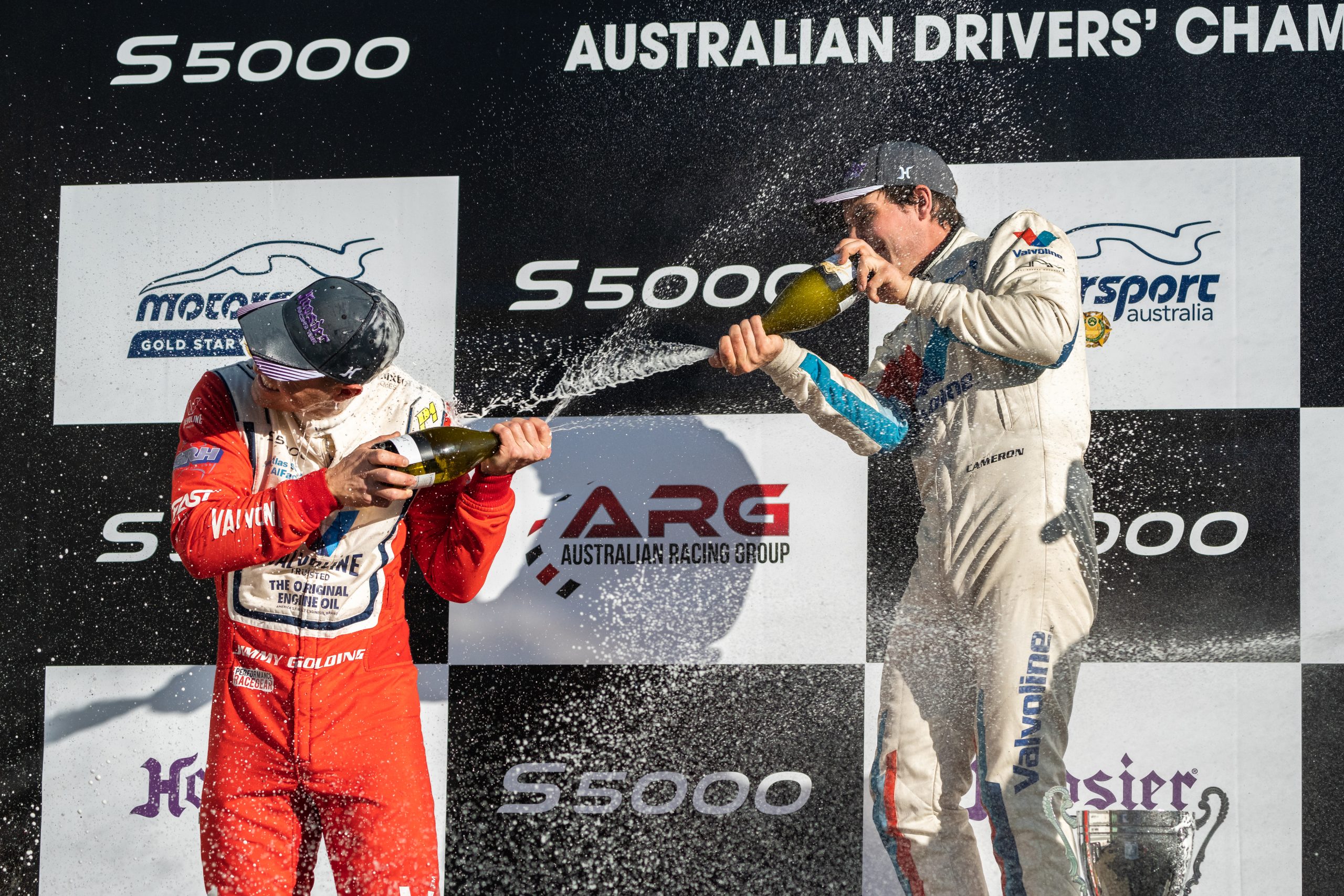 The third round of the Shannons Motorsport Australia Championships brought another round of silverware for Garry Rogers Motorsport drivers across Trans Am, TCR Australia and S5000.
Trans Am
Competitive action began on Friday night with qualifying for Trans Am taking place under the lights, as it did in 2021. Nathan Herne took pole position in the Valvoline entry, unbelievably for the first time in his career. Owen Kelly made it a GRM 1-2 while Lochie Dalton enjoyed his best qualifying result to date with fourth on the grid.
Race 1 was a straightforward affair for Herne and Kelly as they streaked out front to finish right where they started. It wasn't quite as smooth for Dalton, who was spun at turn two on lap one and fell to the back of the field before recovering to 15th.
The second race saw Kelly beat Herne off the line before immediately losing the place into turn two, but he would get the lead back when Herne was forced into retirement when the drive belt in the Valvoline Mustang sheared in half. Dalton enjoyed one of his best races so far in 2022, after starting 15th he charged all the way up to finish in 4th.
Race 3 was truly remarkable, as Herne flew from 22nd on the grid to finish 2nd – in just 12 laps, 3 of which were under Safety Car. Kelly started from the pole and led every lap on his way to a second win for the weekend and the round win. Dalton was innocent bystander in a tangle before turn one, which turned him head on into the pit wall, causing major damage to the #45.
In the Championship, Kelly now leads with 718 points over Herne on 712. Dalton is 11th in the standings on 528 points. Two rounds remain in the 2022 season.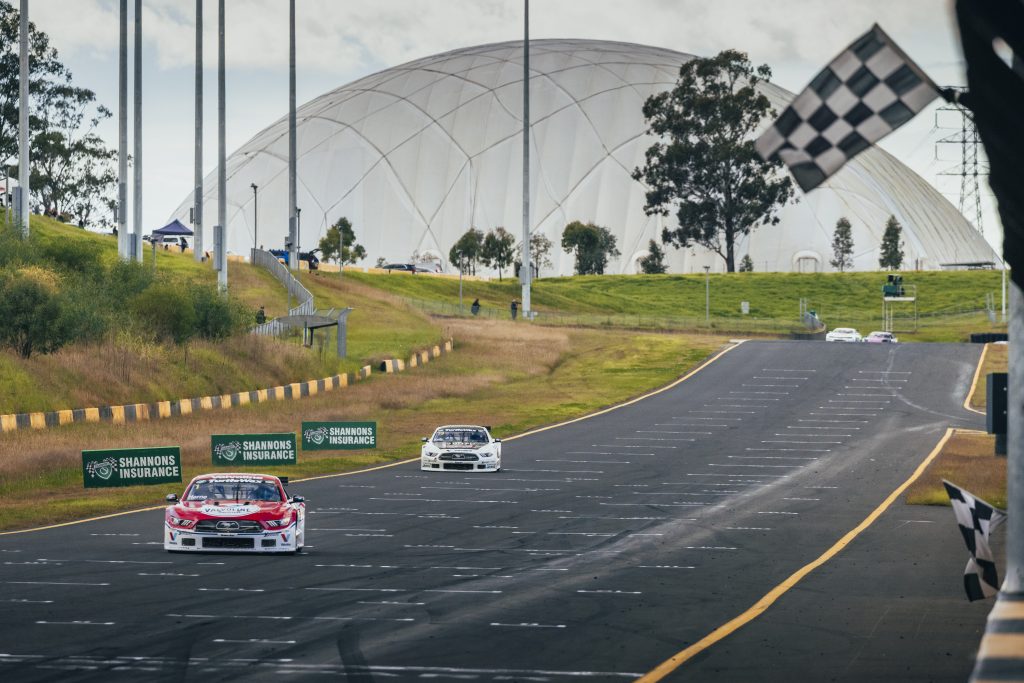 TCR Australia
After qualifying the leading GRM driver was Aaron Cameron who'd secured 4th on the grid, closely followed by Jordan Cox and Dylan O'Keeffe in 5th and 7th.
Cameron and Cox moved forward together to finish 2nd and 3rd in the opening race ahead of O'Keeffe in 4th – James Moffat, Ben Bargwanna and Kody Garland all having races to forget.
Race 2 set up an overall podium for Cox as his charge to 5th in the reverse grid race helped him secure pole for race 3. Moffat had his best run of the weekend, gaining just over half a dozen spots to finish in 7th ahead of O'Keeffe. Bargwanna and Garland were plagued by mechanical issues which saw them finish off the lead laps
The final race of the weekend was decided in the final lap, a bold move at turn 8 securing not just 3rd in the race but 3rd in the round for Cox. O'Keeffe enjoyed another consistent performance to finish 5th, putting him 2nd in the championship standings. Bargwanna was finally able to complete a full race, going from 18th to 10th. Garland secured his best result of his short TCR career in 11th ahead of Cameron in 12th. Moffat was unfortunately a DNF after early contact.
With 3 rounds to go in 2022, O'Keeffe is 24 points away from the series lead in 2nd. Cox has valued to 4th, 34 points behind. Cameron is a further 23 points back in 6th with Bargwanna jumping back into 10th, Moffat sits 14th and Garland 20th.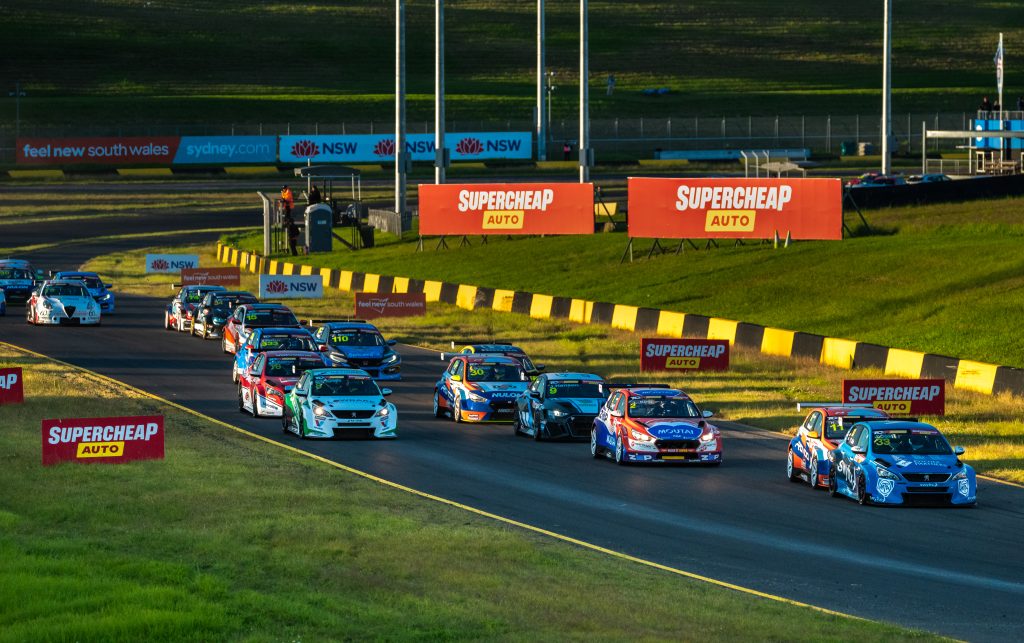 S5000
Cameron put himself on the front row in qualifying, leading James Golding and Herne to line up 2nd, 3rd and 4th.
Race 1 saw Cameron come up just short of the race win after healing the pressure on all race. Herne was similarly close to a result, just missing out on the podium with 4th. Golding suffered a bent steering arm, which forced him into an early retirement.
It was Cameron's turn for misfortune in race 2 when he was hit off the line, damaging the right front assembly on his #18 and forcing a DNF. Herne also had an issue, a pit stop sending him a lap off the lead. Golding was the standout as he bounced back from his race 1 retirement to finish 2nd.
The final race was chaotic, with Herne the first to have a go at the lead but contact with the race leader earned him a drive through. Cameron was able to make a decisive pass to then earn himself the race win ahead of James Golding who battles to a 3rd place finish.
With two rounds remaining in the Australian Drivers Championship, before the Tasman Series late in the year, Golding is 85 points off the series lead in 3rd – the only GRM driver to contest the full season so far.