AARON CAMERON KEEN TO MAKE AMENDS AT SMP
May 5, 2022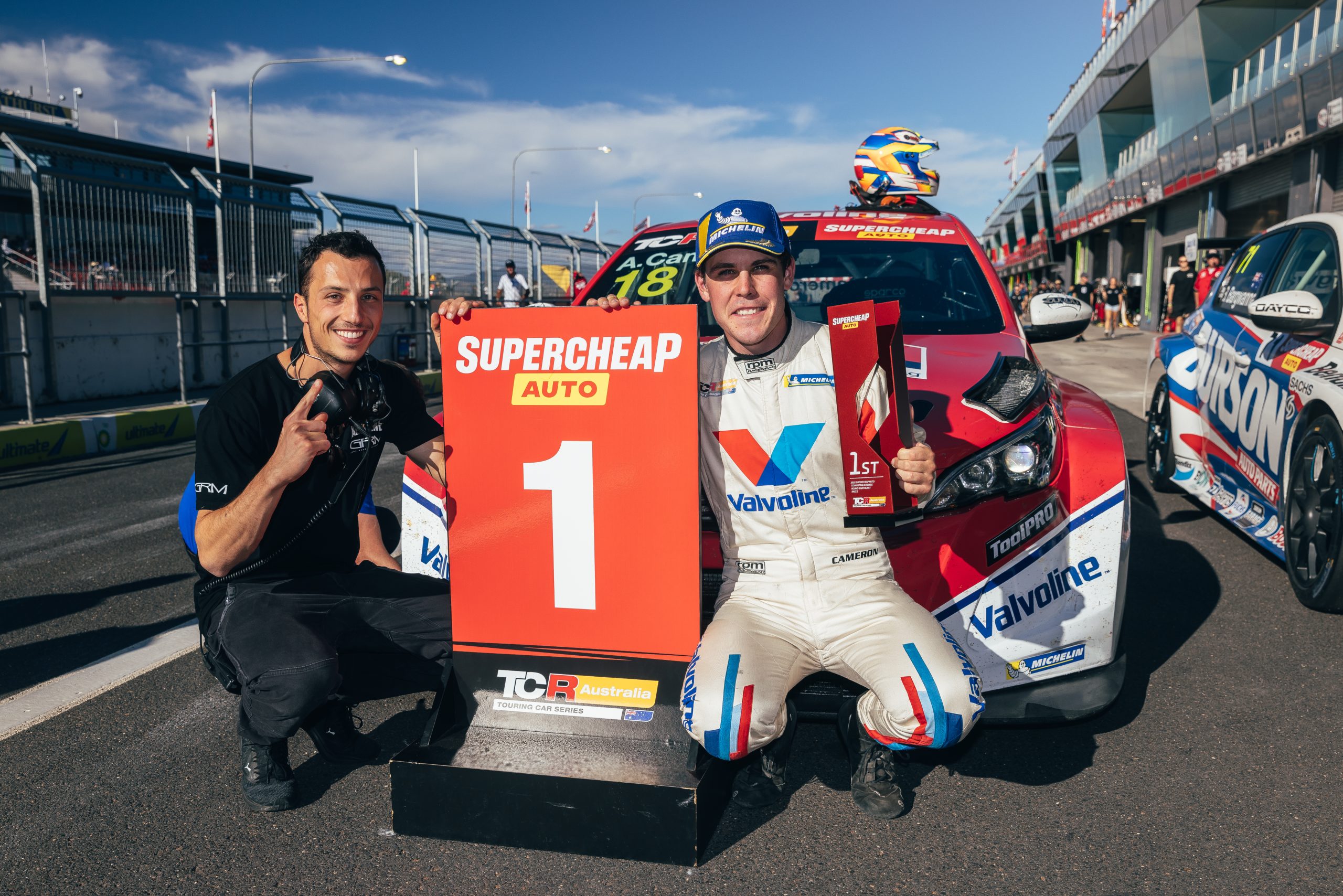 Up until Bathurst, Aaron Cameron's start to this year's Supercheap Auto TCR Australia was by his standards underwhelming.
Contesting his second season in the Valvoline Team GRM Peugeot 308 TCR, last year's runner up had endured a difficult start to the year after retirements at each of the opening two rounds left him outside the top 10 in the standings.
But at Bathurst, Cameron turned this around by first winning a stunning battle with GRM stablemate Jordan Cox to score pole position by 0.019s with a 2m 12.767s.
This set the tone as Cameron scored two wins and shot himself back into title contention to leave Bathurst fifth in the standings.
"We've had a really tough start to the year, for me finishing Race 2 this weekend has been absolutely sublime because we haven't finished one all year and has ruined the rest of our weekend," he explained.
"I didn't drive the best in Race 2 and I could have done a better job, but to just finish that race and do the job in the final with a good, healthy race win puts us back into some sort of title contention.
"We're still a long way off and there is still a long way to go in the year. We're just focused on making the car as fast as we can and doing the best job we can.
"Whatever falls in place, falls in place."
Discussing his remarkable qualifying lap, Cameron was as surprised as anyone he achieved the time.
"I think Benny Bargwanna did a 2m 14.8s to score pole last year," Cameron reflected.
"I think I was nearly a second off him, and I was like 'wow, that is fast I don't know how I am going to match that'.
"We rolled the car out the truck and it was a jet straight away. Even in practice we were right on the pace on old tyres, then put some greens on, pushed really hard and over the top the Peugeot is so fast.
"It was a weapon in the qualifying session, I just loved it and the boys at GRM did a mega job setting it up."
If Cameron had a bogey track last year, it was Sydney Motorsport Park. A ninth, 11th and retirement due to a collision hampered his season as due to the various COVID regulations it became the penultimate round.
With last year's disastrous round in the back of his mind, Cameron is eager to reverse his fortunes at the venue.
"Last year we struggled at Sydney Motorsport Park big time, I think that was my worst round," said Cameron. "We've made some big gains and I think it can transfer over.
"There's little set-up stuff that we're doing now that's a bit different, but also we've managed to turn the Peugeot into a good race car. We were always decent in qualifying to get it up there, but I could never stay on for a race last year. So, this year we were good in qualifying and in the race it doesn't go off anymore.
"I think it's our race car package that's made big leaps."