Team Valvoline GRM Drivers Conquer the Mountain  
April 20, 2022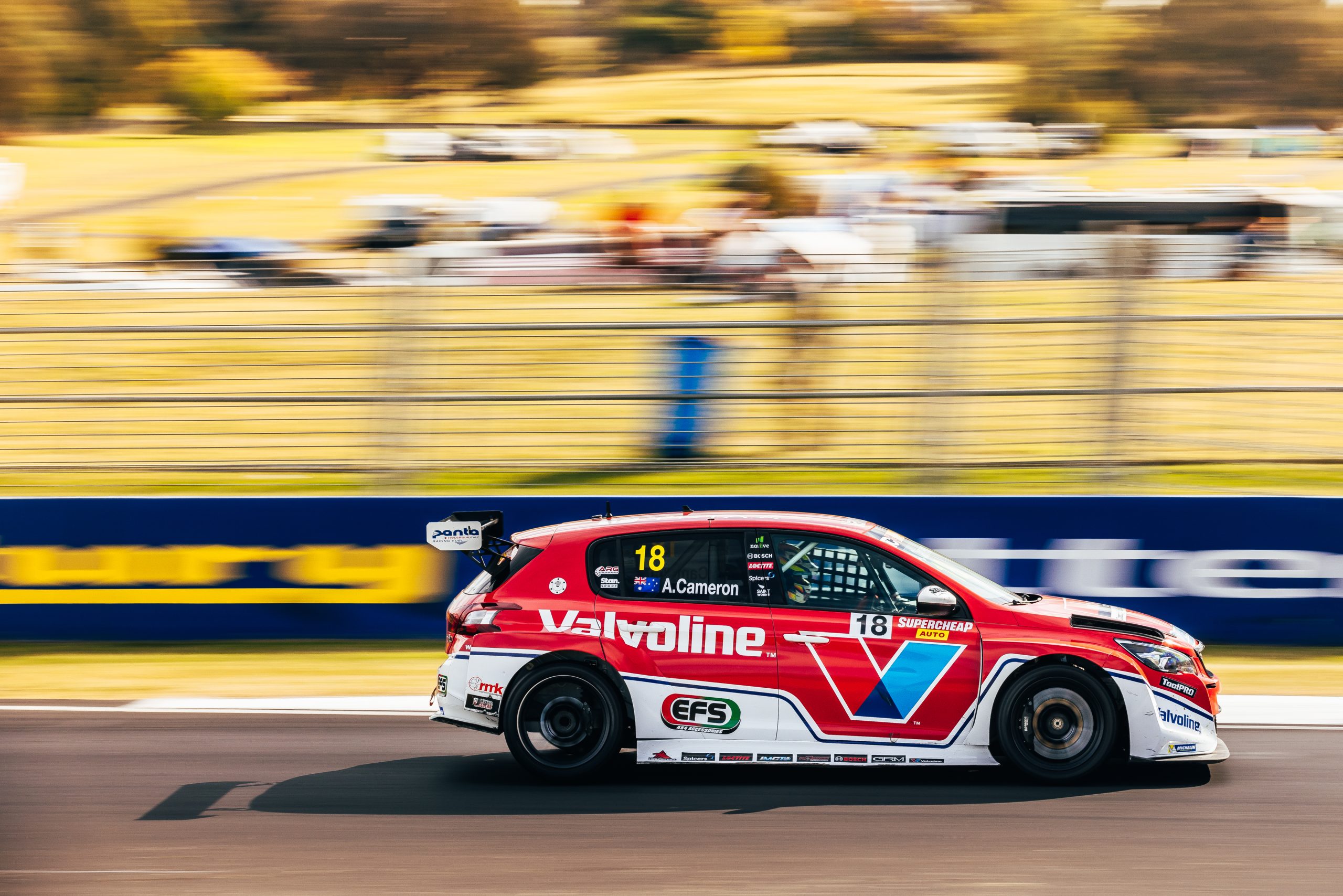 It was a brilliant weekend all round for Team Valvoline GRM drivers as they brought home a ton of points in both the National Trans Am Australia Championship and the TCR Australia Championship.
Aaron Cameron achieved his first victories of the season in races 1 and 3, setting some fabulous pace around the historic Mount Panorama Circuit. Cameron now sits 5th in the championship. In what was a dominant weekend for GRM, we also saw rookie Kody Garland bring home some great points even with some misfortune in the final race in which he was able to bring his Team Valvoline TCR car home despite damage.
In the National Trans Am Australia Championship, reigning champion Nathan Herne brought back the silverware as he finished first in each of the three races held over the weekend. He subsequently extended his championship lead and now sits with 576 points ahead of Tim Brook.
Aaron Cameron said: "Great weekend for us in the no. 18 Valvoline Peugeot, P1 in Qualifying with a new lap record, and then just pulled away in the race and then got ourselves a race win; first one for the year which is awesome. So great to be back at Bathurst and the cars are really fast so we look forward to next round and hopefully we can continue the form and keep the Valvoline Peugeot up the front," he said.
Nathan Herne said: "Wrapped up the weekend here at Bathurst for the National Trans Am Championship. It's been a mega weekend, clean sweep and got a lot of championship points in the bag so come out with a clear championship lead now and from now on it's just going to be finish all the races and keep it all clean."
"So a big thank you to Valvoline for all the support, you know without the guys and girls back in the office at Valvoline we wouldn't be able to do what we're doing here so a big thank you to all those guys for all the support they've given us."
Kody Garland said: "So here we are, Round 3 at Mount Panorama. Just finished Race 3; bit of an unfortunate end to us, we got cleaned up in Turn 2 by another car and caused some damage on the right fronts so bit of a shame and yeah stayed out there, still collected some points which is the main thing, but we made some quick changes and we're really confident to see how it went."
"Bit of shame but anyway we'll move on to Sydney Motorsport Park next round. I'm pretty keen for that, got a lot of knowledge there so really keen to see what we can do, and we did come a long way this weekend with the Renault so a lot of positive to take out and we'll keep our head high and move on," he said.
Some great results for the Team Valvoline Garry Rogers Motorsport drivers this weekend as we brought home our best round results so far this season. The TCRs, Trans Ams and S5000s will return for the next round in May at Sydney Motorsport Park from the 27th to the 29th.