Bathurst 6 Hour – Friday Wrap  
April 15, 2022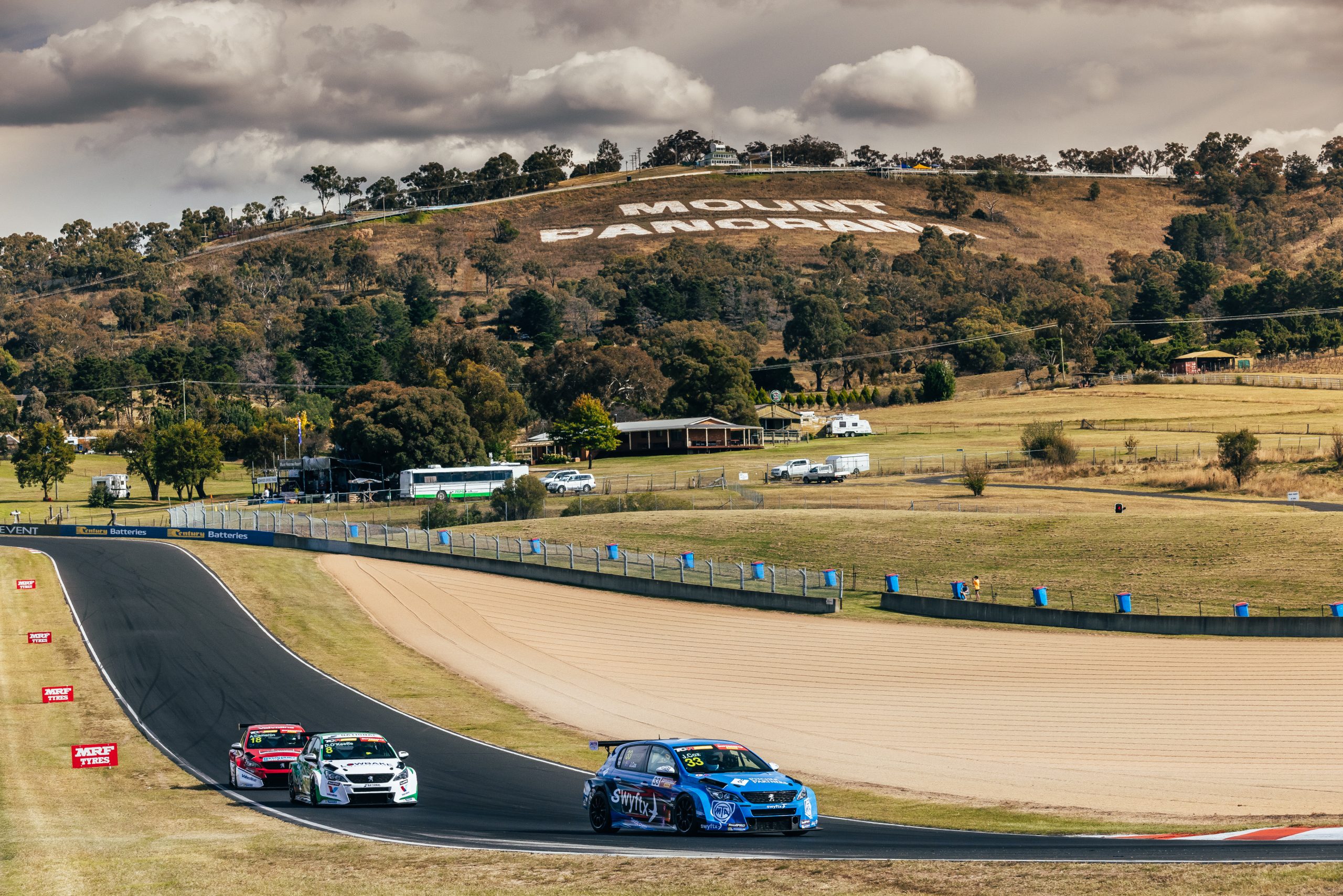 The opening Trans Am Australia Practice session for the team at the Mount Panorama Circuit saw Nathan Herne place 4th on the board after incidents in the session, with Owen Kelly finishing in 6th and 12th for Lochie Dalton in his GRM Ford Mustang Trans Am car.
Despite being disrupted by red flags, it was a great first practice session for the GRM TCR crew as Jordan Cox car topped the sheets ahead of Aaron Cameron by 2m 17.076s
in his Team Valvoline GRM TCR car. Dylan O'Keeffe came in 3rd and Ben Bargwanna placed 4TH. James Moffat in his LMCT+ GRM entry finished his session in the top 10 with young gun Kody Garland in 13th in his run around the historic circuit.
The second and final practice session for the Trans Ams saw Nathan Herne once again lead the GRM line up of Ford Mustangs 3rd quickest with Owen Kelly following in P7 and Lochie Dalton in 12th place.
In Practice 2 for TCR, Jordan Cox once again dominated the field in his Swyftx GRM TCR car, again followed closely by Team Valvoline driver, Aaron Cameron. Ben Bargwanna performed brilliantly in his Burson Auto Parts GRM TCR car, finishing 3rd just ahead of Dylan O'Keeffe in 5th. Garland finished his session in P17 ahead of James Moffat.
Jordan Cox said: "Big day for us, little bit of a joke in the team: "champions of Friday" so completely meaningless, so anyway we'll take that."
"The car's good, all four Peugeots have been good this weekend. The team's done a fantastic job of tuning them up for this event and they're really suiting the Bathurst track. So, Qualifying and Race 1 tomorrow; the Swyftx GRM Peugeot I think is in a good position to be up front. Bring it on, can't wait!" he said.
Trans Am Qualifying had Nathan Herne bring home P2 in his Team Valvoline supported Ford Mustang ahead of Tim Brook. Owen Kelly followed coming in P5 in his final run of the day and Lochie Dalton in P12.
Nathan Herne said: "So wrapped up day 1 here at Bathurst for Round 3 of the National Trans Am Championship."
"Ended the day with P2 in Qualifying; a great effort from the guys, we came out here with a hero or zero set-up and it worked out to actually go alright. It's a great result for the team and we press on for tomorrow and see how we go with racing," he said.
Tomorrow and Sunday's sessions for TCR Australia and Trans Am are as follows:
TCR Australia Schedule  

Saturday 16 April 
Qualifying – 12:20
Race 1 – 14:50
Race 2 – 17:10
Sunday 17 April  
Race 3 – 10:10
Trans Am Schedule  

Saturday 16 April  
Race 1 – 13:05
Race 2 – 15:30
Sunday 17 April  
Race 3 – 09:20