Team Valvoline GRM S5000 Drivers Complete Triumphant Return at the Formula 1 Australian Grand Prix
April 11, 2022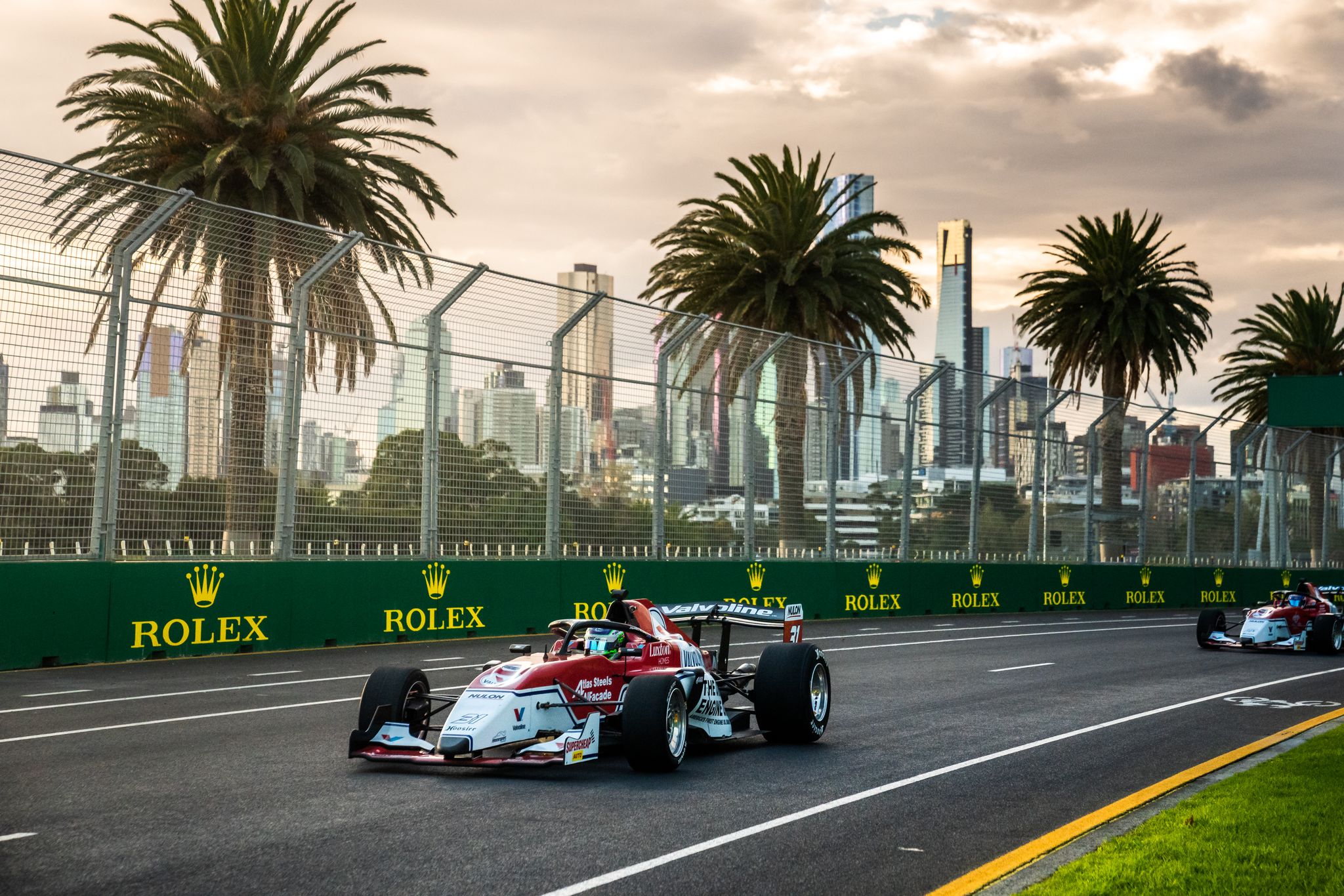 It was a superb weekend for Team Valvoline Garry Rogers Motorsport drivers Nathan Herne, James Golding and Aaron Cameron as they took to the picturesque Albert Park Grand Prix Circuit.
Practice 1 on the Thursday saw James Golding and Nathan Herne take P1 and P2 respectively, followed by the rest of GRM's extensive fleet of S5000 cars on what was set to be the largest grid of the series to date.
In Thursday's qualifying, Aaron Cameron narrowly missed pole and was set to start his race in P2. He was followed by the rest of the team Valvoline GRM drivers, James Golding and Nathan Herne who qualified in P3 and P4 respectively after an impressive run around the new and improved Circuit.
It was Aaron Cameron who dominated for the GRM team in Race 1, finishing P2 after a close battle with Joey Mawson on the closing laps. Nathan Herne finished his first 2022 S5000 race in an impressive P4. After an off on Turn 3, James Golding returned to finish the first race in P8 after making his way back up the grid.
Race 2 saw a reversed grid of the top 75% of qualifying where reigning Trans Am Champion, Nathan Herne finished Race 2 in P6 with James Golding in P7. Aaron Cameron followed Golding coming home in P8.
The penultimate race of the weekend for the S5000s had Nathan Herne make terrific pace on leader Joey Mawson, placing his car in P2 from the opening lap.
The 9-lap feature race had double points up for grabs and Aaron Cameron dropped back slightly with James Golding and Cameron running 4th and 5th respectively.
Nathan Herne brought home a triumphant 2nd place and celebrated with a shoey on the podium alongside Joey Mawson and Tim Macrow.
James Golding said, "So finished up here at the Grand Prix, really looking forward to this event a lot and started off the weekend great; qualified 3rd and didn't quite go to plan Race 1 which sort of set our weekend up a bit difficult."
"We came through a few in the reverse grid [Race 2] only out of three laps but pressed on again and picked up a couple more in the feature race so good to collect some more points and looking forward to getting to the next round. Just really enjoyed my time here. The new track's awesome fun and can't wait to come back again next year," he said.
Aaron Cameron said, "Great weekend in the Valvoline S5000 at Albert Park. P2 in Qualifying, P2 in the first race and then made up a few spots on the grid in reversed grid race. Ultimately, I just mucked up the start a little bit in today's trophy race, but we had a really great time, thanks to Valvoline and GRM for having me back and we look forward to when the next one is," he said.
Nathan Herne said, "So, it was a really good weekend. Good to come back in the S5000 and the Team Valvoline GRM car. A few mistakes by me in different races cost us from really pressuring the front but apart from that it was a really strong weekend."
"I've learned a lot going ahead; Darwin next round with the car and fingers crossed it can be a good weekend and build on what this weekend was and the results we had," he said.
S5000s return to the track at Sydney Motorsport Park for the fourth round on the 27th to the 29th of May.
Team Valvoline GRM Driver and reigning Trans Am Champion Nathan Herne will be back competing in Trans Am this weekend at Bathurst along with Aaron Cameron who is returning to the TCR Australia Series.