Formula 1 Australian Grand Prix – Sunday Wrap
April 10, 2022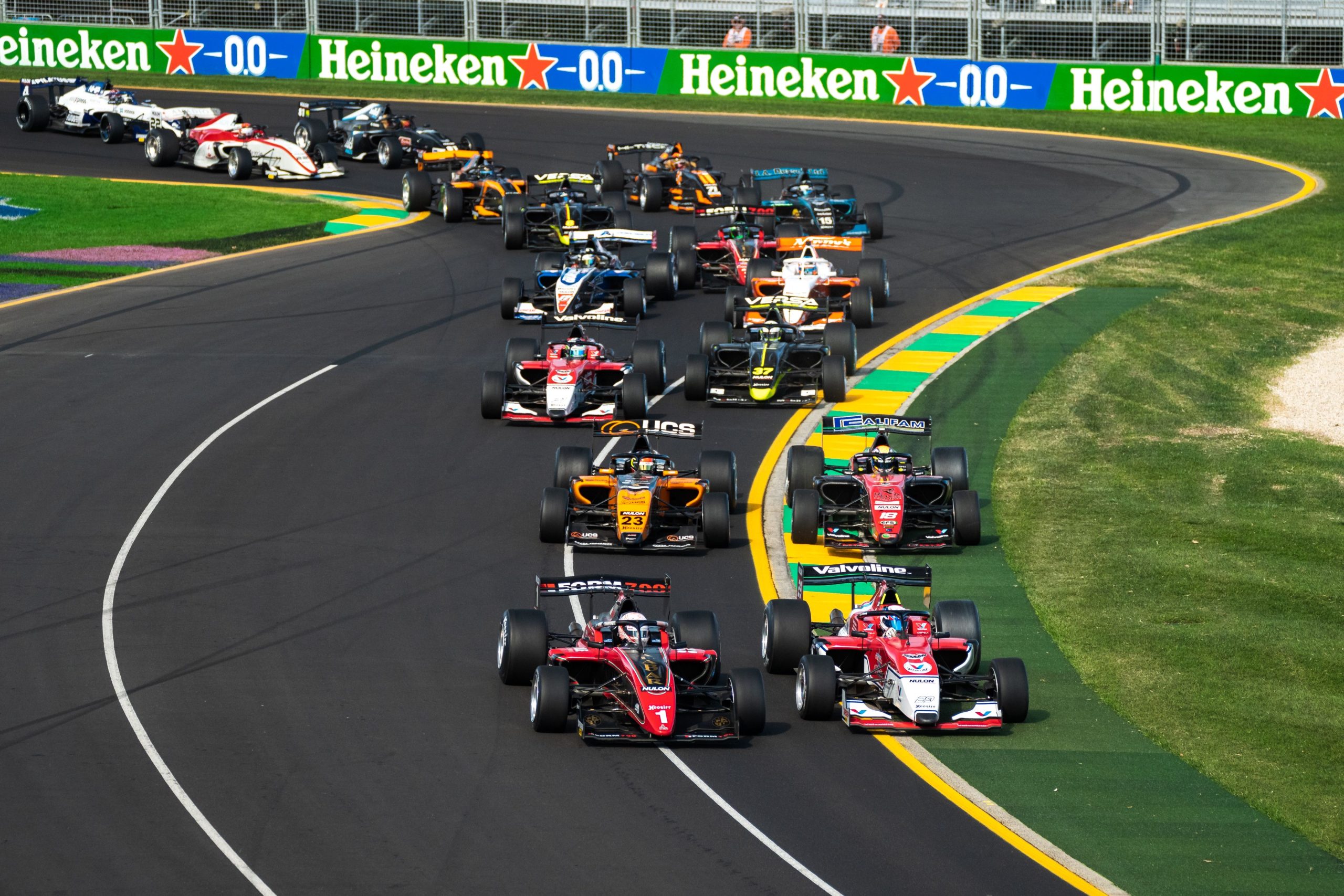 The final day of racing at the Formula 1 Australian Grand Prix saw GRM's S5000 squad set for the third race on the Albert Park Grand Prix Circuit.
After a short-lived Race 2, Race 3 certainly did not disappoint for the GRM crew, with Nathan Herne leading the team's line up making his way up to second on the opening lap of the race at Albert Park, challenging leader Joey Mawson on the first turn.
The 9-lap feature race with double points up for grabs saw Cameron drop back slightly with Golding and Cameron running 4th and 5th respectively.
Golding came close to overtaking Cameron at turn 11 after picking up a slip stream but couldn't quite overtake the returning S5000 driver.
Sebastian Amadio had an off on lap 6 which saw him unable to finish his race.
Adam Garwood made some moves on previous race winner Shae Davies who spun on the last lap.
The race finished with Trans Am champion Nathan Herne in 2nd place, Aaron Cameron in 4th, S5000 regular James Golding in 5th followed by Ben Bargwanna in 9th. Adam Garwood came home in P13.
Nathan Herne said, "It was a good race with Joey, we struggled to get the car in the window all weekend; bouncing left and right with the set up really so a bit off the pace of the Joey Mason car but we got there in the end and came away with P2 for my first race back for the year in S5000 which was pretty good."
"Probably the most competitive field I've raced against for a long time in S5000 so to get a podium and 2nd place at the Australian Grand Prix, new track, it's awesome – what dreams are made of," he said.
Ben Bargwanna said, "So that was my first experience of the Australian Grand Prix track done and dusted. I've had 3 races in the S5000, it's been a crazy. I've had a lot of fun; I've learned heaps we try to push forward in a lot of the races but there was just stuff going everywhere and we unfortunately got hung out to dry on a few."
"That last race we pushed really hard and ended up coming away with 9th place so I'm still really happy, I'm battling with a lot of the fastest guys in Australia, and I've just had an absolute blast of a weekend so can't wait to do it again sometime," he said.
S5000s return to the track at Sydney Motorsport Park for the fourth round on the 27th to the 29th of May.