Formula 1 Australian Grand Prix – Thursday Wrap
April 7, 2022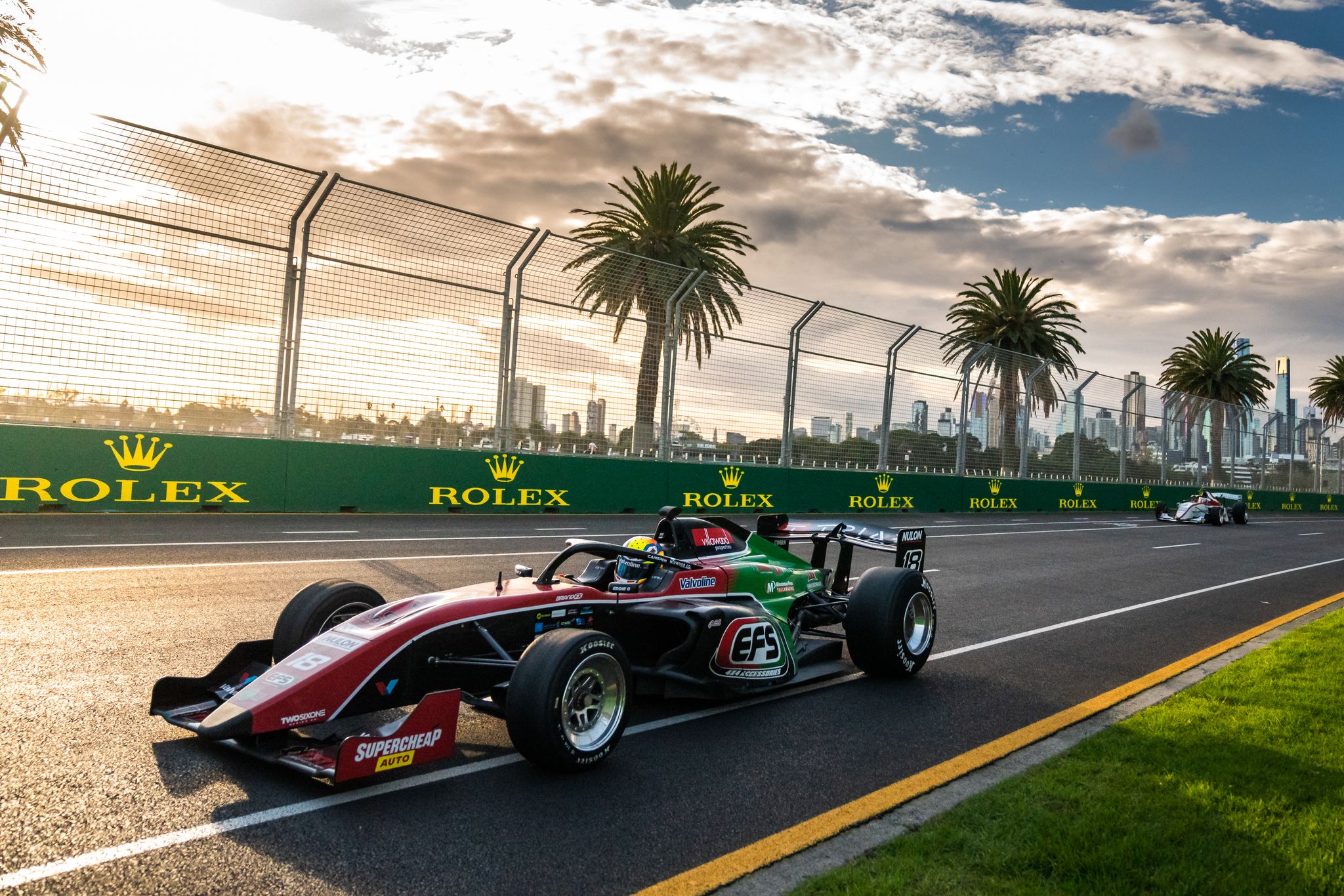 The Formula 1 Australian Grand Prix returned to Albert Park with awesome crowds. The day kicked off for Garry Rogers Motorsport with the first practice sessions and qualifying later in the day for GRM's line up of S5000 cars.
Practice 1 saw both Team Valvoline GRM drivers James Golding and Nathan Herne lead the 17-car grid in P1 and P2 respectively. They were followed by Aaron Cameron in his EFS 4×4 supported GRM S5000, then Ben Bargwanna in P6. New to the GRM crew and in P14 on the grid, was Sebastian Amadio who was followed by Adam Garwood who finished Practice 1 in P15.
The second practice session of the weekend saw another impressive finish for our drivers with Aaron Cameron leading the GRM S5000 squad, finishing his second practice session in P3 ahead of Ben Bargwanna in P4 in his Burson Auto Parts supported S5000. S5000 regular James Golding was in P6 followed by Nathan Herne in P7. Adam Garwood completed his session in P15 whilst Sebastian Amadio came in P16.
The weekend's S5000 qualifying session ended with Aaron Cameron in P2 after an impressive drive alongside Golding in P3. Returning to the S5000 category, Nathan Herne secured P4 for tomorrow's grid followed by Ben Bargwanna who gave a great performance finishing in P7. Adam Garwood and Sebastian Amadio came in P14 and P16 respectively.
Ben Bargwanna said: "First day at the grand Prix; been a mega day. Over the moon with how it's gone so far."
"Qualifying went really well we were pushing for a good spot there but unfortunately spun on my last lap, so it's alright we'll come back tomorrow and give it a red-hot crack," he said.
Aaron Cameron said: "Really good day for us; got to drive the new track where the new layout was pretty exciting, very fast and with the camber changes a lot of fun."
"In qualifying between me Joey and Jimmy, everyone was putting in laps and unfortunately had a little spin at the end which hurt my confidence a bit and just didn't ultimately get that last little bit out of it but pretty happy. First time back in the S5000 this year and front row start so let's see what we can do tomorrow," he said.
The S5000s will hit the Albert Park Grand Prix Circuit tomorrow at 10:20am for the first race. Then on Saturday at 17:15 for race 2 and 10:25 Sunday for the final race.