Kody Garland's Eye Opening Island Experience
April 4, 2022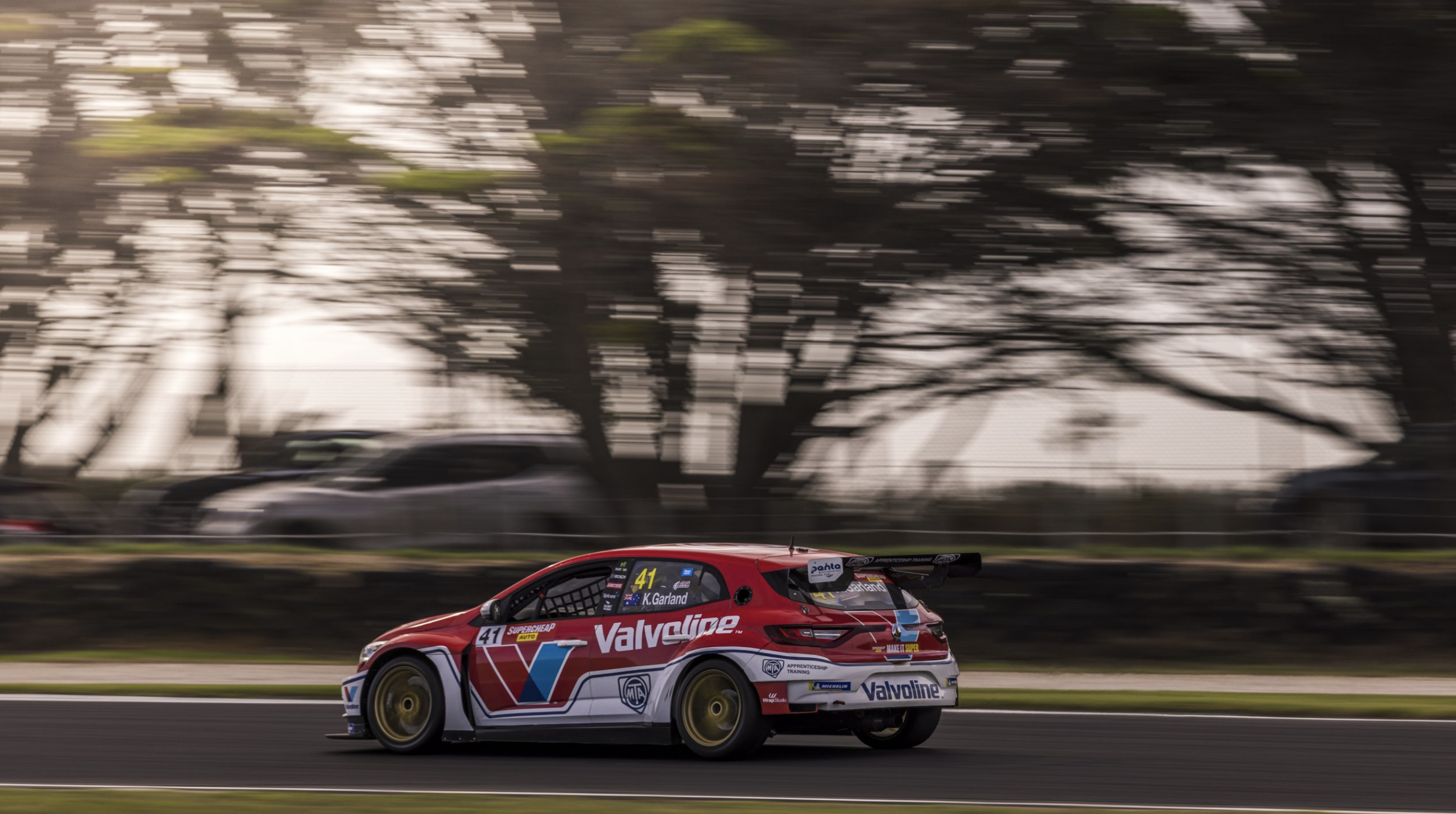 Garry Rogers Motorsport rookie Kody Garland had to wait until Phillip Island to experience the cut and thrust racing of Supercheap Auto TCR Australia Series, but it's fair to say it left an impression.
Transitioning through the GRM Combine Driven by Marcos Ambrose program to the Valvoline Renault Megane R.S. TCR, Garland missed the opening races at Symmons Plains and entered Phillip Island without any racing experience at the venue or category.
To keep updated with TCR Australia like us on Facebook and to view the latest images follow our Instagram.
"It was a real eye opener," Garland summarised after his weekend.
"These boys are fighting for sheep stations every race, but I definitely acclimatised to that. It really opened my eyes in the first couple of races, but I'm really happy we've got the first one out of the way.
Garland's weekend ended prematurely during the closing stages of Race 3 after a wheel parted company entering the front straight. The Renault's damage was minimal and Garland is ready to renew hostilities at Bathurst.
"I probably didn't execute qualifying as much as I'd like to have done and it's just unbelievable how tight the field is," he explained. "A tenth will cost you 10 spots, it's incredible. It is something we're going to have to focus on.
"We're just going to get all the experience and I feel like I've come a long way in three races, which is a positive.
"Phillip Island is a pretty hectic lap to have your first race at considering I hadn't been there before and I'm looking forward to the next round.
"The best part about going to Bathurst is that I've had a fair few races there, so at least I know the go is, where to pass and what to watch for."
Partnering alongside James Moffat in the Renault side of the GRM garage, Garland is hoping the Megane's form at Bathurst hasn't changed from last year where his experienced teammate was battling for race victories.
"I've had quite good results there in the past," said Garland.
"I'm not too worried about it, I think we'll be pretty good there."
More than 70-entries have been received for this year's Hi-Tec Oils Bathurst 6 Hour in what is the ultimate production car event, which is joined by the third round of the Supercheap Auto TCR Australia and Turtle Wax Trans Am Series, the MRF Tyres Australian Pulsar Racing Association, NSW Historic Touring Cars and NSW HQ Holdens.
All of the action will be live, ad-break free and on demand exclusively on Stan Sport in Australia.
CLICK HERE to secure your tickets to the Hi-Tec Oils Bathurst 6 Hour.