GRM to Add Aaron Cameron to Australian Grand Prix S5000 Line-Up  
April 4, 2022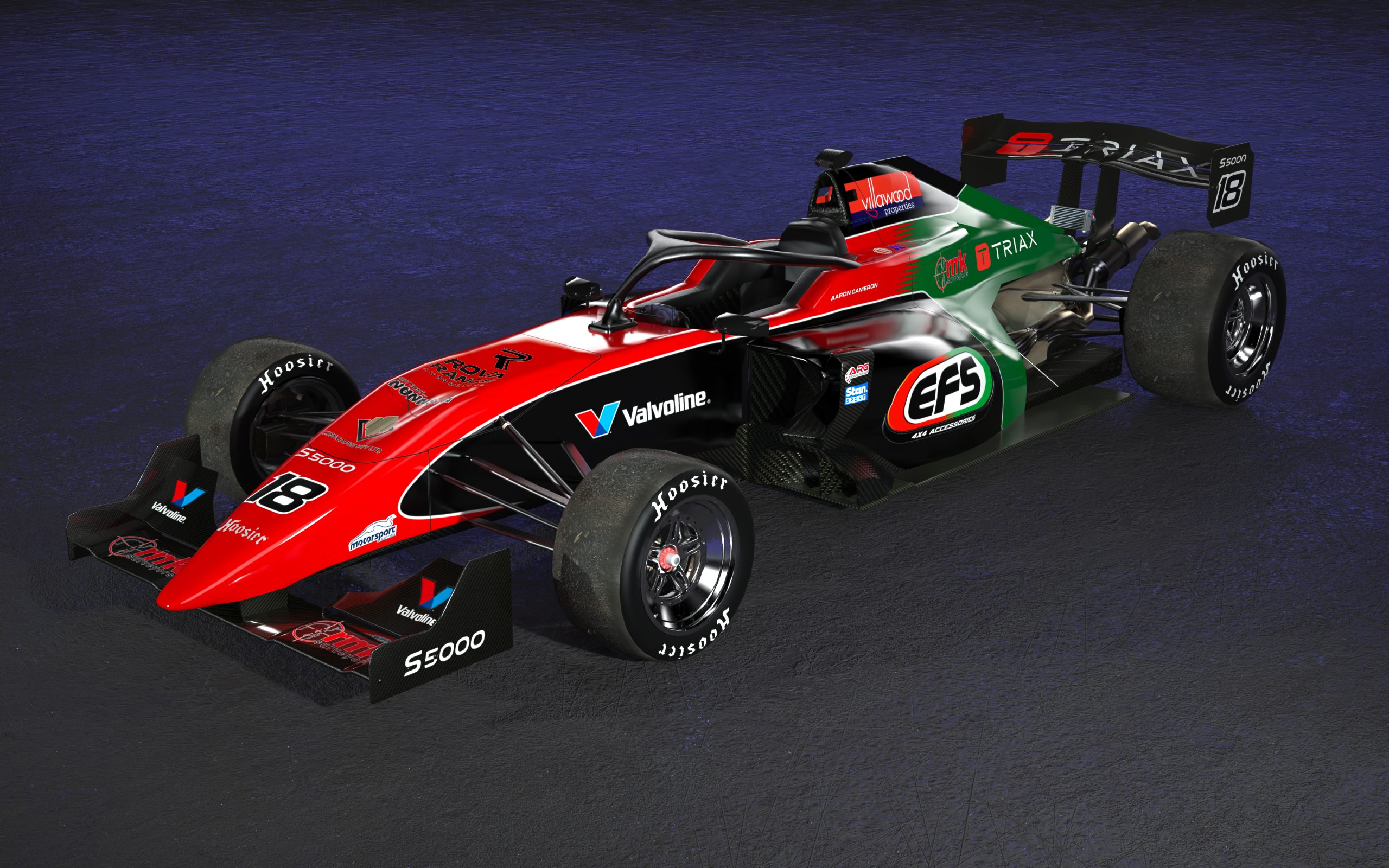 Garry Rogers Motorsport TCR driver Aaron Cameron will return to the S5000 category at this year's Formula One Australian Grand Prix running from the 7th to the 10th of April backed by EFS 4×4 Accessories.
Aaron made his debut in the open-wheelers last year with great success winning the Tasman Series Championship and he will once again be supported by Garry Rogers Motorsport along with new partner EFS 4×4 Accessories.
EFS 4×4 Accessories General Manager, Clayton Mortensen said: "EFS was introduced to Aaron in 2018 when he came to Peters Motorsport racing in the new Superute Series. Since then we have been watching his progress and seen him evolve into a great young driver and a well balanced individual. We're excited in starting our relationship with Aaron and see a strong future."
In his return to the series, he will be accompanied by Nathan Herne, S5000 regular James Golding and a number of other GRM entrants to take part in this year's Australian Formula One Grand Prix.
The grid will be the largest ever for the category, with 17 cars now set to compete across the weekend.
Aaron Cameron, GRM TCR and S5000 driver said; "Pumped to be back for the Australian Grand Prix this year in the S5000 category where we're looking forward to having a good crack again and a good weekend at a new and improved grand prix circuit."
"It will be super fun in these cars with not too much downforce like the F1s. We've done a test day prior to re-climatise myself in the car and we will see what we can do mixing with the likes of Jimmy [James Golding] and Joey Mawson. It will be exciting to be back and have another crack," he said.
The field will take to the Albert Park Grand Prix Circuit in three sessions across the weekend from the 7th to the 10th of April, including two practice sessions and Qualifying on the Thursday.
Following this will be a race on Friday, Saturday and Sunday with the final race set to take place at 10:25am Sunday morning.