BARGWANNA & BURSON RETURN FOR S5000 GRAND PRIX EVENT
April 1, 2022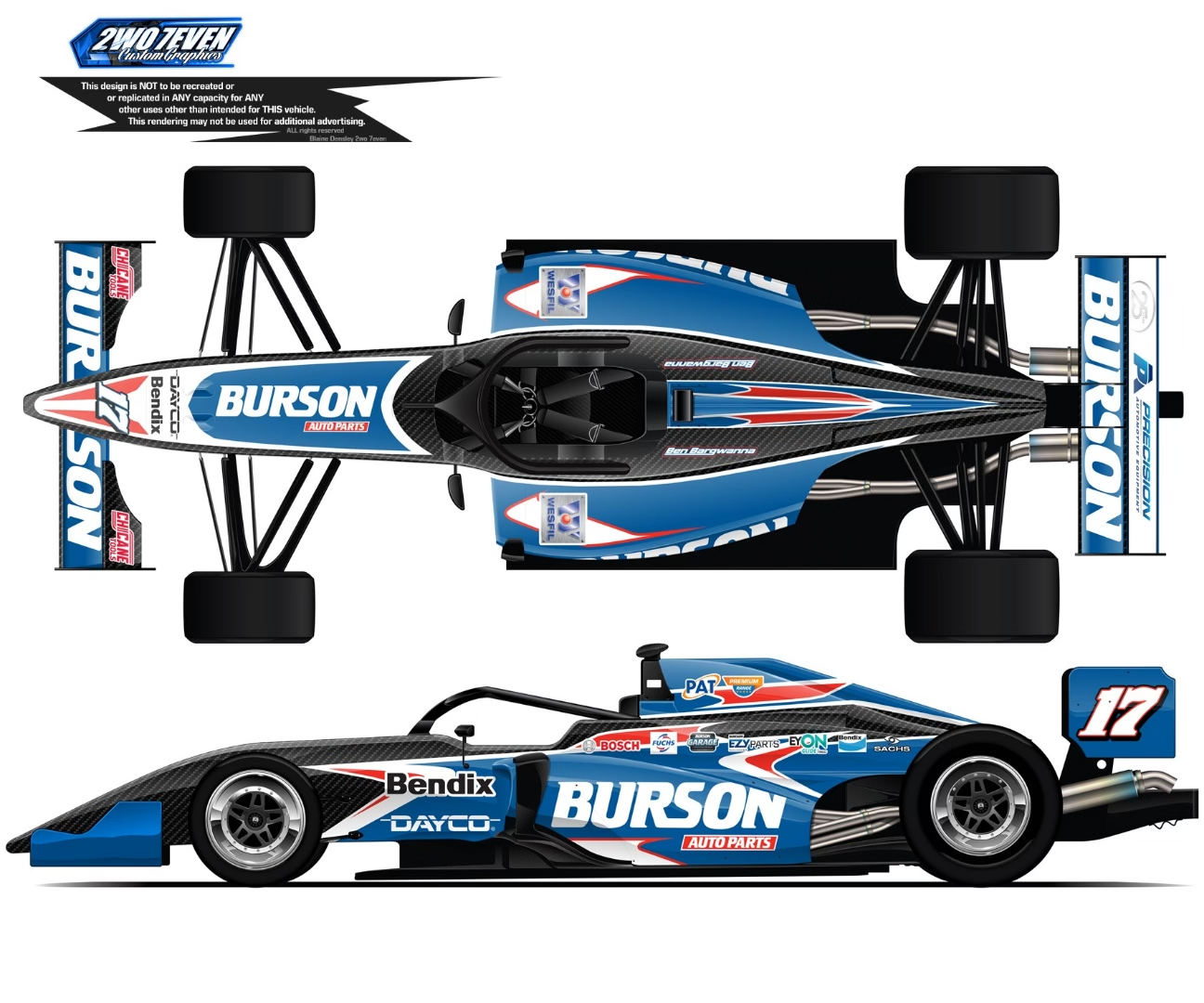 BEN BARGWANNA will return to the S5000 Australian Drivers' Championship at the Formula 1 Australian Grand Prix, with the support of Burson Auto Parts. 
Bargwanna made his S5000 debut at Sydney Motorsport Park last November, contesting the opening round of the Shannons Tasman Series.
He will return to Garry Rogers Motorsport for his open-wheel return, as he makes his debut at the iconic Albert Park Grand Prix Circuit.
It will see him compete at the famous circuit for the first time – a location where not that long ago he served as Daniel Ricciardo's Australian Flag bearer prior to the Australian Grand Prix.
This year he will be competing on the same track as his F1 hero, looking to build on his strong S5000 debut last year.
The addition of the Grand Prix event adds to a busy schedule for Bargwanna with a massive fortnight of racing ahead.
Bargwanna sits 10th in the Supercheap Auto TCR Australia standings following the first two rounds, with the third to follow the Grand Prix event at the Hi-Tec Oils Bathurst 6 Hour.
As well as racing his Peugeot TCR car, Bargwanna will partner with cousin Jude to tackle the Bathurst 6 Hour itself aboard an Audi TT RS, also backed by Burson Auto Parts.
Tickets for that event are available online via the official event website by clicking here.
The event will be broadcast live, ad-break free and on demand on Stan Sports on April 16-17, while broadcast details for S5000s Australian Grand Prix return will be announced in due course.
BEN BARGWANNA
"It will be my first time at Albert Park and I'm stoked!" Bargwanna said.
"It's an awesome track. The Grand Prix happens once every year and we all get thrilled to sit and watch it or go to watch the event.
"It's a dream to be able to race on it and I'm so excited to turn some laps on it.
"Last year it felt like it was a jump into the deep end to drive the S5000. There were lessons to learn out of that weekend. They are beasts of things and take a lot of getting used to.
"This time around it will be good – I've got knowledge from last year and I'm excited to get out and have another, better crack at it this time.
"It's unreal to have Burson back on board again. their support has been unmatched, It's incredible.
"Being on the TCR car, the 6 hour car and the S5000 debut and then the same again this year – it's awesome to have them back again. They love what we're doing and we love having them involved. You couldn't ask for a better team."
JASON BARGWANNA
"It will be amazing to experience this in front of a sold out crowd at the Australian Grand Prix," Jason Bargwanna said.
"What an awesome way to showcase the Burson Auto Parts brand in this type of car at an event like this – it's proper high energy racing.
"It was only a few years ago that a young Ben was the flag bearer for Daniel Ricciardo at the event – now he gets to taste a real Grand Prix circuit."