BEN BARGWANNA AIMS TO EMULATE MOUNTAIN MAGIC
March 31, 2022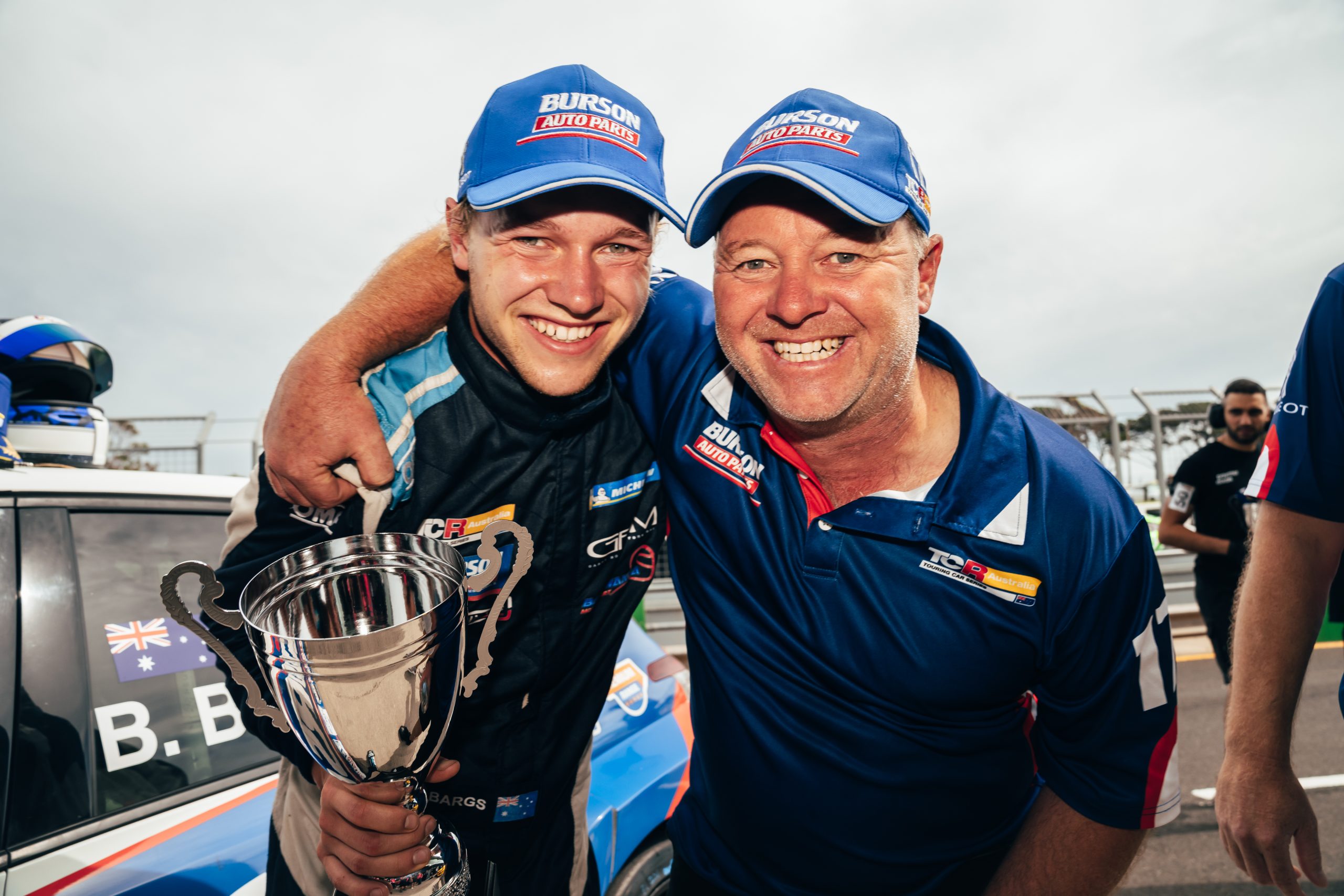 Following two podiums at the most recent Supercheap Auto TCR Australia Series round at Phillip Island, Garry Rogers Motorsport driver Ben Bargwanna heads to Bathurst with a confidence boost after taking his maiden pole position at the Mountain last year.
Placed 10th in the standings, Bargwanna has failed to progress to the second segment of qualifying this season and it's an area he is hoping to improve upon.
To keep updated with TCR Australia like us on Facebook and to view the latest images follow our Instagram.
Returning to the location he scored his maiden Supercheap Auto TCR Australia pole position at last year's finale, Bargwanna is confident he can repeat this performance in the continually improving Peugeot 308 TCR package.
"You never want to qualify outside the top 10, but it just shows how good this team is and how hard we worked to turn it around," Bargwanna said.
"We have to work on qualifying, but we go to Bathurst next and the last time we were there I took pole.
"Symmons Plains we didn't get quite right, the same again at Phillip Island we got qualifying wrong, but there were some positives to come out of Tassie where we had good pace, but couldn't use it and we had speed at Round 2.
"We've sorted a lot of things out, but we'll just work on getting the whole package together and making it right."
Having scored three podiums in his Supercheap Auto TCR Australia Series career, Bargwanna is determined to breakthrough for a maiden race victory and what better place to do it than Bathurst where his family holds a successful history.
"It's absolutely eating at me now; I need that win," Bargwanna remarked.
"I'm hungry for it and I want to chase it, but it's not as easy as looking at the last time we were at Bathurst we've got to work hard due to the tough competition this year.
"I think we're going to be there, the team is the best in pit lane, so we can do the job.
"The results are coming."
More than 70-entries have been received for this year's Hi-Tec Oils Bathurst 6 Hour in what is the ultimate production car event, which is joined by the third round of the Supercheap Auto TCR Australia and Turtle Wax Trans Am Series, the MRF Tyres Australian Pulsar Racing Association, NSW Historic Touring Cars and NSW HQ Holdens.
All of the action will be live, ad-break free and on demand exclusively on Stan Sport in Australia.
CLICK HERE to secure your tickets to the Hi-Tec Oils Bathurst 6 Hour.