MASTERFUL PHILLIP ISLAND RECOVERY FOR OWEN KELLY
March 29, 2022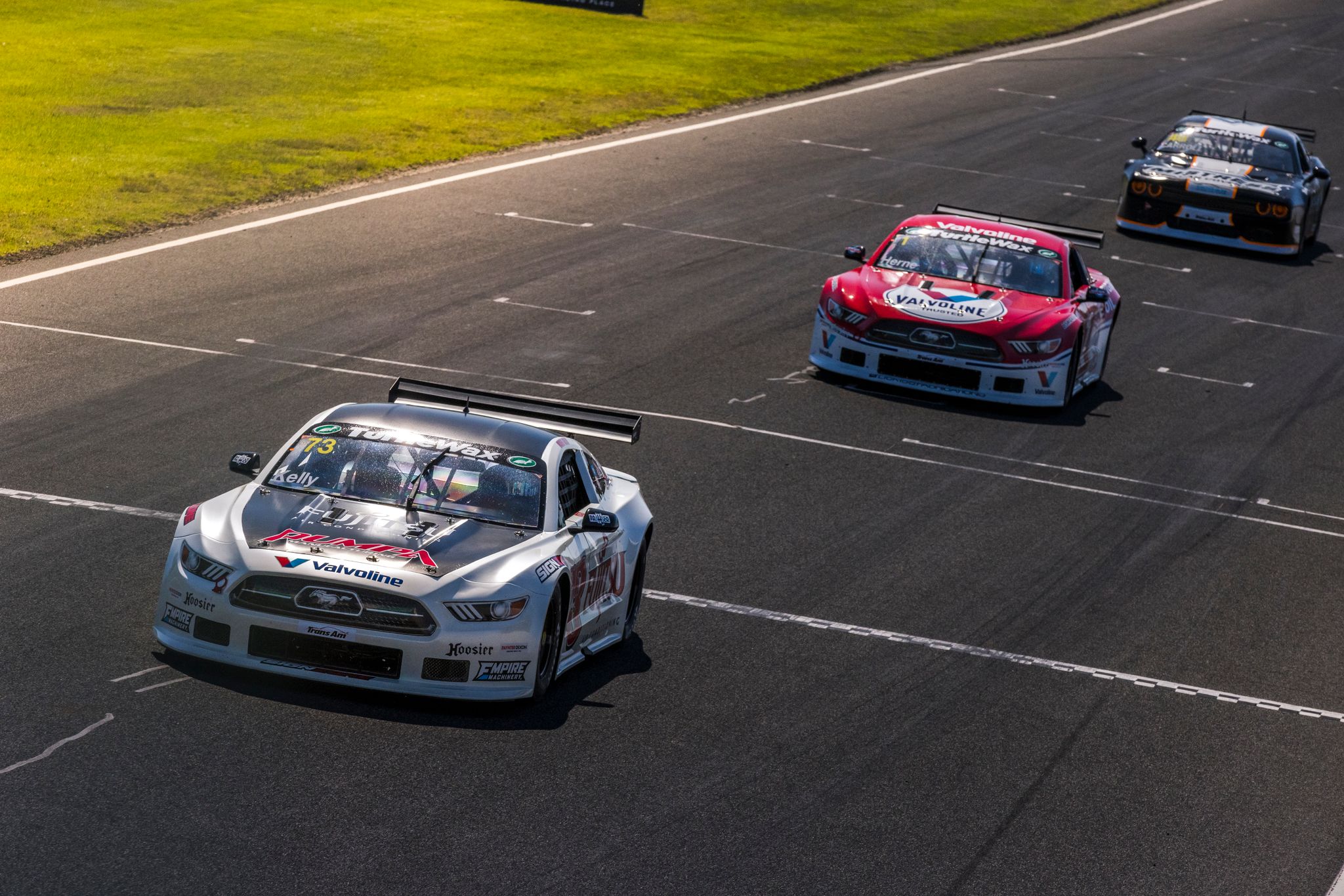 Although the season started at his home circuit, it wasn't a happy hunting ground for Owen Kelly.
Driving the Garry Rogers Motorsport Ford Mustang, Kelly struggled in qualifying at AWC Race Tasmania due to a misstep in braking set-up and finished a best of eighth in Race 2 following a pit stop to re-fit his seatbelt.
To keep updated with Turtle Wax Trans Am like us on Facebook and to view the latest images follow our Instagram.
Symmons Plains was tough, but Kelly's fortunes were reversed at Phillip Island by taking two victories and elevating to third in the standings. It completed a superb comeback after the disappointments of the opening round.
A test at Phillip Island began the turnaround for Kelly, but didn't complete it as work overnight ahead of Races 2 and 3 ensured the Fujitsu-supported Mustang had frontrunning pace.
"We didn't start out real flash," Kelly said.
"We made a lot of changes on Saturday night and we made it a lot better for Sunday.
"I'm not sure what happened with the final tyre set because we had a bad vibration from the start, I couldn't even see straight down the start finish line. I let Nathan (Herne) go by and I still won the round.
"It would have been nice to win all three races, but we didn't quite have the car speed he had there.
"It's all good, we still got the win."
Kelly lauded the Garry Rogers Motorsport team after the difficult start to the season in what was a near-perfect executed comeback.
"I think we came out 10th in the points following Tasmania, which is obviously not what we're looking for, so that's a really good recovery by the guys," said Kelly
"The GRM guys have been putting in the long hours across the weekend, so it's been a big team effort."
More than 70-entries have been received for this year's Hi-Tec Oils Bathurst 6 Hour in what is the ultimate production car event, which is joined by the third round of the Supercheap Auto TCR Australia and Turtle Wax Trans Am Series, the MRF Tyres Australian Pulsar Racing Association, NSW Historic Touring Cars and NSW HQ Holdens.
All of the action will be live, ad-break free and on demand exclusively on Stan Sport in Australia.
CLICK HERE to secure your tickets to the Hi-Tec Oils Bathurst 6 Hour.