DYLAN O'KEEFFE RECORDS BEST TCR ROUND IN TWO YEARS
March 21, 2022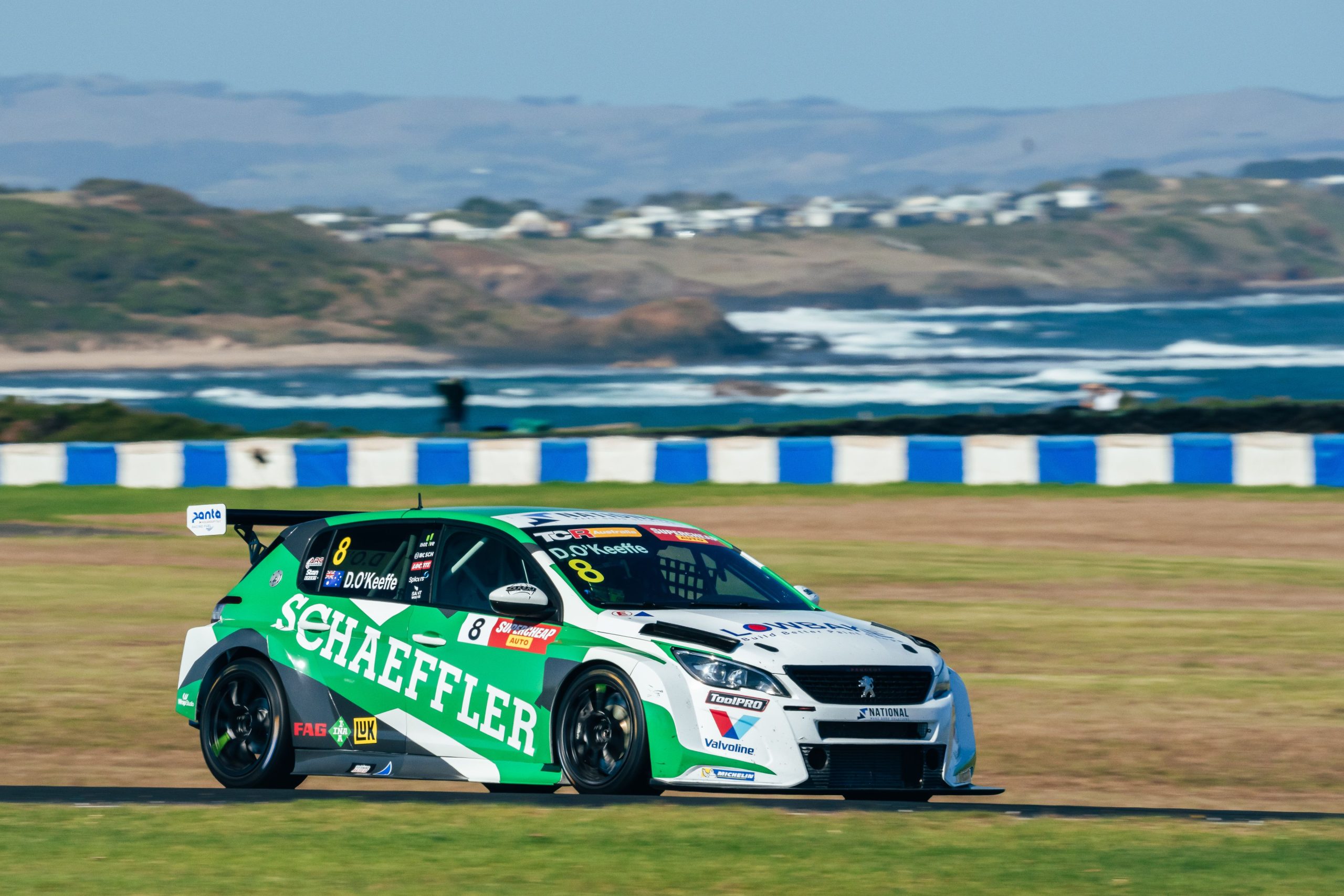 Schaeffler-backed Garry Roger Motorsport driver Dylan O'Keeffe has enjoyed his best Supercheap Auto TCR Australia round since 2019, finishing second overall in round two of the season at Phillip Island and returning to the sort of form that saw him contending for the title in the category's inaugural season.
O'Keeffe was immediately on the front foot with a strong showing in Friday practice where he was fourth on combined times. In qualifying he earned third spot on the starting grid after the session was cut short with a red flag.
Race one brought O'Keeffe's first podium since Winton 2019, as he drove his Garry Rogers Motorsport Peugeot to a third-place finish. In race two was able to confidently pass a number of cars in the top 10 reverse grid from which he started eighth; he finished fifth after a close battle with several rivals.
In race three O'Keeffe lined up in fourth and was able to settle in to third position until a Safety Car neutralised the field. Shortly after the restart, O'Keeffe was passed by Will Brown in an Audi, a car which has been notably faster than the other makes all weekend. The battle for the win went right down to the wire and O'Keeffe was just 2.2 seconds away at the chequered flag, coming home in fourth.
"The car was really quick and before the safety car in race three, I was lining up Bargwanna to pass him into MG Corner, but when the race restarted the sun came out and we didn't quite have the pace when the track temperature increased," O'Keeffe explained.
"My race starts let me down a little bit this weekend, I've been doing a bit of Porsche testing lately so I ended up being a bit too gentle on the clutch. You can actually utilise the clutch a lot more than you think in the Peugeot."
O'Keeffe's consistency across the three races netted him second overall for the weekend.
"It's awesome to finally be back on the podium we're back where we should be every round," he said.
The points are still really tight so we've moved up to seventh in the championship and only about 50 points away from the top. If we can keep performing like this weekend, we will be right in the title hunt at the end of the season," O'Keeffe concluded.
The next round of TCR Australia will be held at Mount Panorama, one of O'Keeffe's stronger rounds in 2021. The action will be held across the Easter long weekend from April 15-17.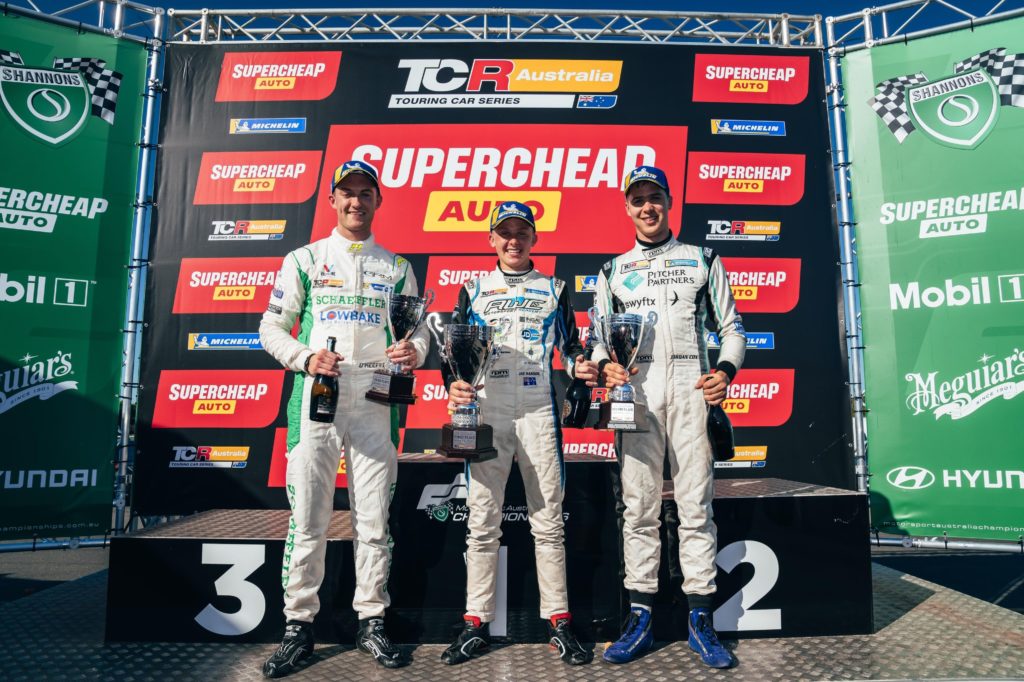 Weekend Results:
Qualifying – 3rd
Race 1 – 3rd
Race 2 – 5th
Race 3 – 4th
Overall – 2nd
TCR Australia Points:
1. Tony D'Alberto – 224
2. Jordan Cox – 222
3. Zac Soutar – 201
4. Fabian Coulthard – 198
5. Jay Hanson – 188
6. William Brown – 185
7. Dylan O'Keeffe – 174
8. Nathan Morcom – 170
9. Michael Caruso – 165
10. Ben Bargwanna – 155