PEUGEOT HUNTING GROUND BOLSTERS O'KEEFFE MINDSET AT PHILLIP ISLAND
March 17, 2022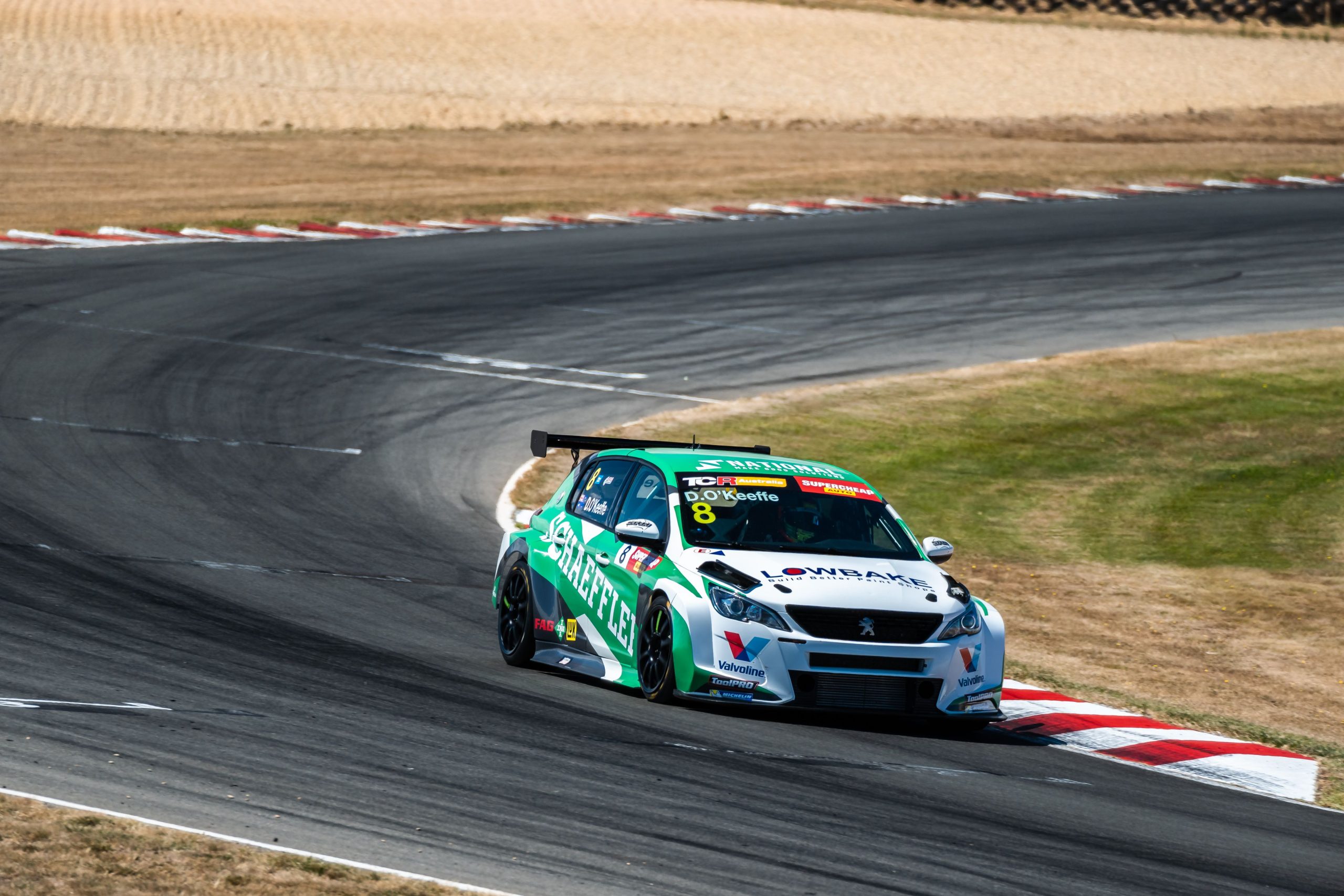 24-year-old Dylan O'Keeffe will enter this weekend's round two of the TCR Australia season with a focused and confident mindset despite suffering some misfortune in the season opener at Symmons Plains.
Mirroring the start of the 2021 season round two takes place at Phillip Island where last year the Peugeot brand occupied two spots on the podium, including a race win for the very same car that O'Keeffe has taken control of for 2022.
O'Keeffe has already brushed off the less-than-ideal start to this year at Symmons Plains, citing a long year ahead and strong Peugeot tracks coming up on the calendar.
Phillip Island has also been the scene of former TCR success for O'Keeffe; the 2019 seasons brought two race wins and three pole position starts before he was the innocent victim of a big crash at turn one in the final race.
Previous form at Phillip Island for both O'Keeffe and his Peugeot 308 combine to create an ominous pairing for the competition.
"I love Phillip Island, it's a great track to go racing at and I've generally always gone well there in the past," said O'Keeffe.
"Compared to Tasmania where we just were, it's a much more open circuit which means it's easier to overtake and the cars that were strong in Tassie might not necessarily be the fastest at the Island.
"The Peugeot ran well last year, Jason Bargwanna won in race three and Holdsworth was third in race one, hopefully I can be on the podium for all three races.
"We know the pace is there for the Peugeot at these bigger tracks and we've got a strong base setup to build upon so the handling should be pretty good, which not only helps with lap speed but door to door racing as well."
The second round of the 2022 TCR Australia season takes place at Phillip Island from March 18-20. Qualifying and the three races will be shown live on Stan Sport.
Weekend Schedule:
Friday, March 18
11:45am – Practice 1 (25mins)
2:35pm – Practice 2 (30mins)
Saturday, March 19
11:20am – Qualifying 1 (15mins)
11:40am – Qualifying 2 (10mins)
4:10pm – Race 1 (16 laps)
Sunday, March 20
1:05pm – Race 2 (16 laps)
4:10pm – Race 3 (16 laps)