Owen Kelly Completes Testing with GRM at Phillip Island ahead of Round 2
March 14, 2022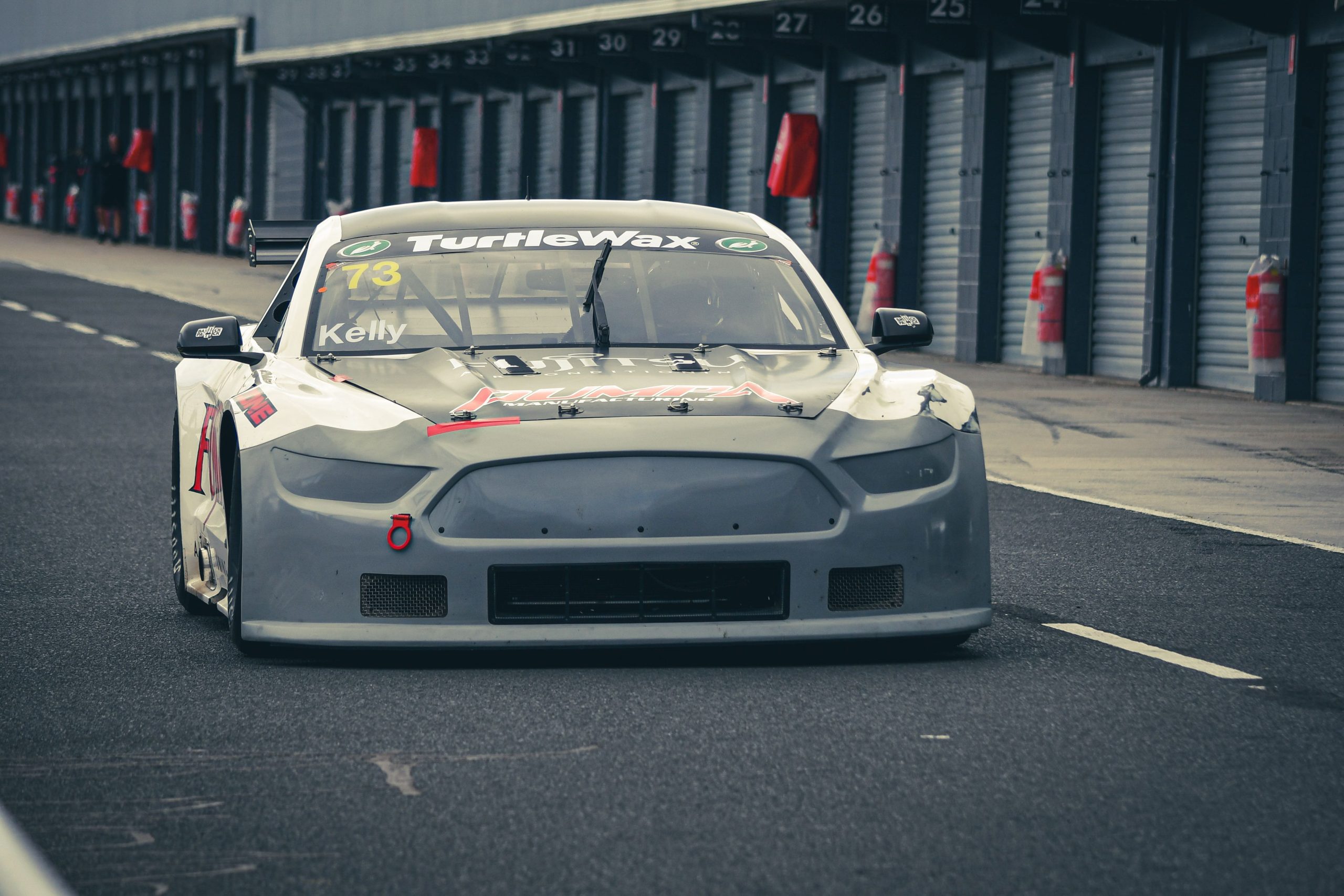 Following some mixed results in Round 1 at Symmons plains last month, Owen Kelly, GRM Trans Am driver completed a successful day of testing last week at the Phillip Island Grand Prix Circuit alongside GRM rookies Lochie Dalton and Kody Garland.
Efforts to set up Kelly's Ford Mustang were guided by GRM Competition director, Marcos Ambrose and the rest of the GRM crew.
Owen Kelly, GRM Trans Am Driver said, "We're back at Phillip Island for our test day before the race here," he said.
"We've come off a bit of a shocker in Symmons Plains so looking to bounce back. We won one here last year so we feel good about everything…we'll see if we can come back to the race stronger than we did last year," he said.
Barry Rogers, Director of Garry Rogers Motorsport said, "Owen is a pro and if it wasn't for his extensive business interests, he would have been a household name in Australian motorsport," he said,
"Having a guy with Owen's experience around the GRM workshop is a real bonus to our younger group of mechanics, drivers and the smart ones absorb everything he says and does," he said.
"Owen was back to his best after a frustrating Race Tasmania round but come round 2 of the Turtle Wax Trans Am series, I would expect Owen to be well and truly vying for a win just to remind the pack of juniors "there's still life in the old dog yet"," he said.
The Trans Ams will return to racing along with S5000s and TCR Australia cars for the second round at Phillip Island on the 18th to the 20th of March with the Trans Am schedule as per the following:
Trans Am Schedule – Round 2 Phillip Island
Friday
| | | |
| --- | --- | --- |
| Time | Category | Session |
| 9:55am-10:15pm AEDT (20 minutes) | Turtle Wax Trans Am Series | Practice 1 |
| 1:45pm-2:05pm AEDT (20 minutes) | Turtle Wax Trans Am Series | Practice 2 |
Saturday
| | | |
| --- | --- | --- |
| Time | Category | Session |
| 10:10am-10:30am AEDT (20 minutes) | Turtle Wax Trans Am Series | Qualifying |
| 2:55pm-3:20pm AEDT (13 laps) | Turtle Wax Trans Am Series | Race 1 |
Sunday
| | | |
| --- | --- | --- |
| Time | Category | Session |
| 11:20am-11:45am AEDT (13 laps) | Turtle Wax Trans Am Series | Race 2 |
| 2:55pm-3:20pm AEDT (13 laps) | Turtle Wax Trans Am Series | Race 3 |