Trans Am Debutant Lochie Dalton Hopes to Continue Success in Phillip Island 
March 10, 2022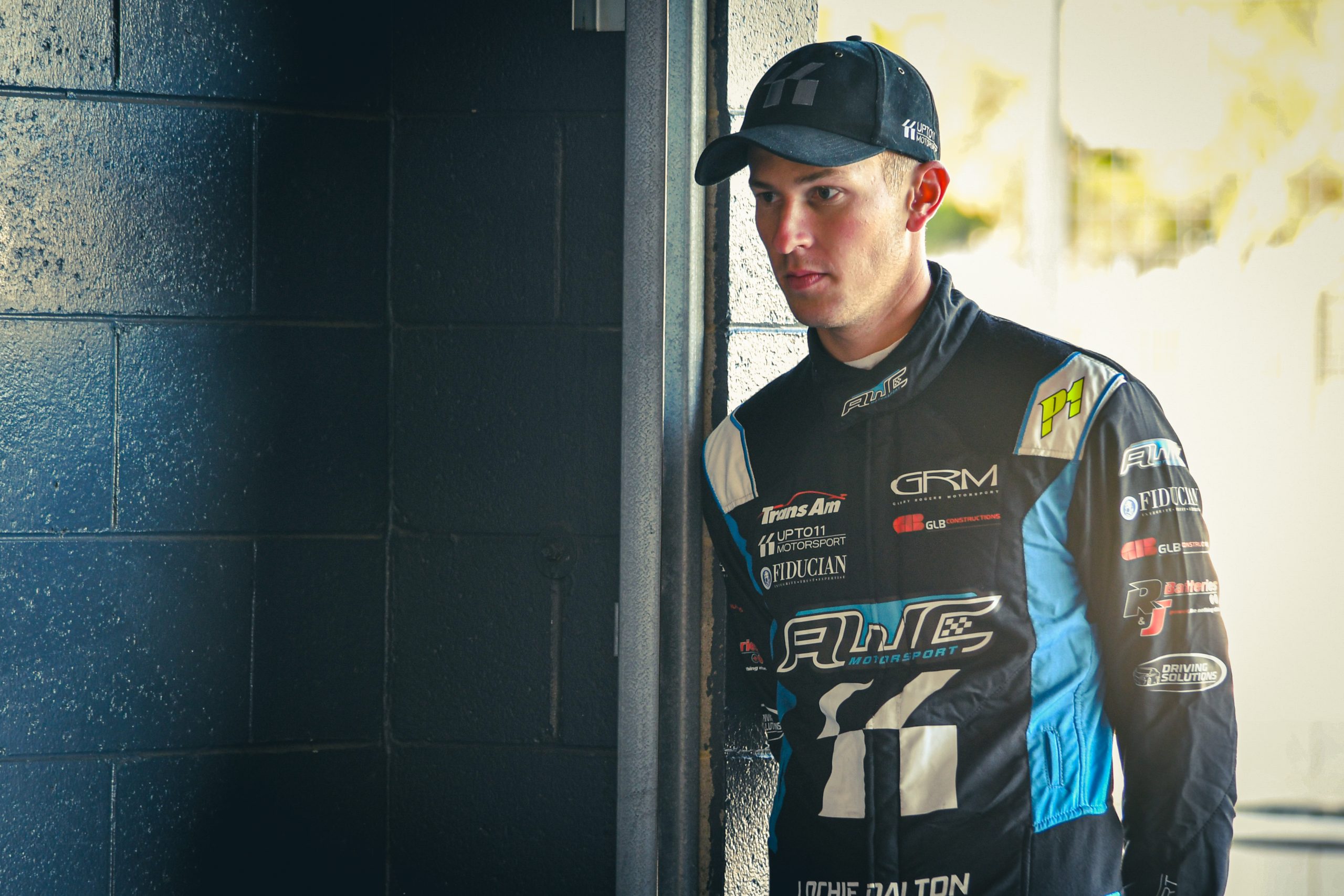 After an impressive debut for Garry Rogers Motorsport driver Lochie Dalton in the Trans Am series, the young gun is optimistic about continuing his success in the second round to be held at Phillip Island from the 18th to the 20th of March.
Dalton earned P3 in Race 3 at Race Tasmania and secured his position fourth in the points overall coming into the second round this month.
Lochie Dalton took to the Phillip Island circuit for testing in his Upto11 Garry Rogers Motorsport Ford Mustang alongside Owen Kelly and Team Valvoline TCR driver Kody Garland.
Lochie Dalton, Garry Rogers Motorsport Trans Am Driver said, "Tassie was a great success for us. We kept clean and ended up grabbing a podium which is great. Now we're focussed on Phillip Island so we're out here testing a few things; getting a few laps under my belt. Actually a new circuit for me and yeah, the day was really great we progressed, all the other boys progressed so it was a really valuable day, and we look forward to coming here and racing in a couple of weeks," he said.
Barry Rogers, Director of Garry Rogers Motorsport said "Lochie is one of a tremendous group of young drivers we currently have at GRM, and it is this group that gets Garry excited and the reason why we go racing at GRM."
"Lochie was very impressive at Race Tasmania and following today's showing I would expect him to again be challenging for a podium in the ultra-competitive Trans Am field when we line up at Phillip Island in just over a week," he said.
The Trans Ams will return to racing along with S5000s and TCR Australia cars for the second round at Phillip Island on the 18th to the 20th of March with the Trans Am schedule as per the following:
Trans Am Schedule – Round 2 Phillip Island
| | | |
| --- | --- | --- |
| | | |
| 9:55am-10:15pm AEDT (20 minutes) | Turtle Wax Trans Am Series | |
| 1:45pm-2:05pm AEDT (20 minutes) | Turtle Wax Trans Am Series | |
| | | |
| --- | --- | --- |
| | | |
| 10:10am-10:30am AEDT (20 minutes) | Turtle Wax Trans Am Series | |
| 2:55pm-3:20pm AEDT (13 laps) | Turtle Wax Trans Am Series | |
| | | |
| --- | --- | --- |
| | | |
| 11:20am-11:45am AEDT (13 laps) | Turtle Wax Trans Am Series | |
| 2:55pm-3:20pm AEDT (13 laps) | Turtle Wax Trans Am Series | |