Garland Optimistic for Phillip Island after Disappointment at Round 1  
March 9, 2022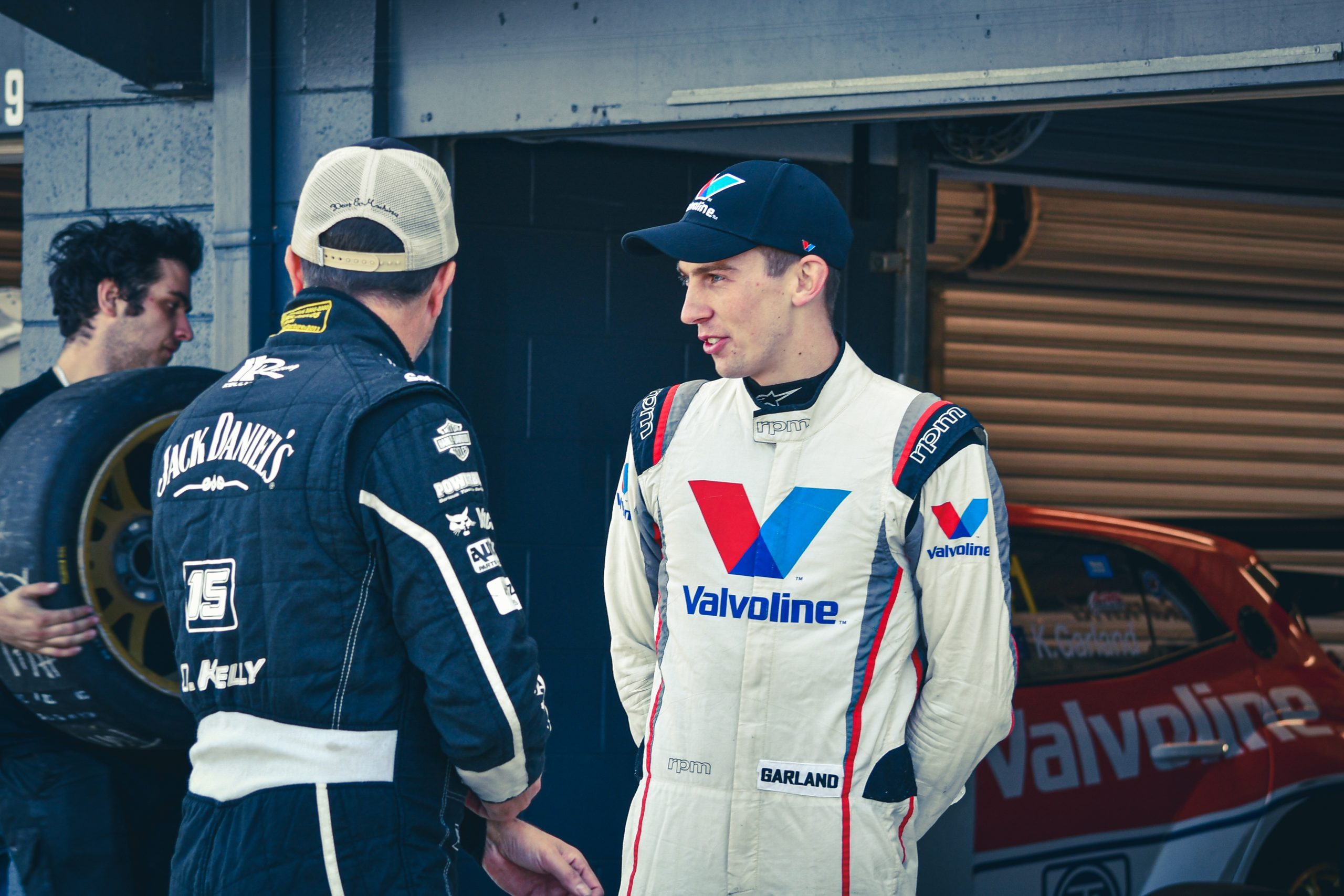 Garry Rogers Motorsport TCR rookie, Kody Garland made his season debut at Symmons Plains for the season opener in February. His weekend unfortunately ended prematurely after he made contact the wall on the back straight during Practice 1.
Set to return for the second round at Phillip Island, the debutant is looking forward to getting back in his Team Valvoline GRM TCR car.
Kody Garland, Team Valvoline GRM TCR driver said: "So here we are at Phillip Island for our test day in the TCR before Round 2 of the TCR championship. The boys have done an absolute mega job to get the car back to shape after the incident in Tasmania."
"It's great to be in the car today just to gain confidence back after what happened. Everything's feeling good, lap times are there so hopefully we can keep her inside the top ten or somewhere there at the next round which would be great," he said.
"Just can't thank the guys at GRM enough for the work they've done and hopefully we can have a good round next time and keep it on the black stuff and yeah push forwards," he said."
Kody and the team successfully completed testing out at Phillip Island on the 8th of March along with Lochie Dalton in his no. 45 Trans Am and Owen Kelly.
Barry Rogers, Director of Garry Rogers Motorsport said: "Kody impressed Garry and I from the very first time that he introduced himself to us several years ago at Eastern Creek. Unfortunately, Kody's debut at Race Tasmania did not go as planned with the car sustaining irreparable damage during practice."
"I expect Kody to bounce back well, and his display today shows he is on track. At GRM we measure the quality of our people from how they react to setbacks, not how they are when everything is going along swimmingly and from the little I have seen of Kody's attitude and approach he is very much heading in the right direction," he said.
Marcos Ambrose, Garry Rogers Motorsport Competition Director said: "It was a win on two fronts the first one was that we rebuilt Kody's car in record time; been a full rebuild basically so were shaking the car down faultlessly."
"So, on the GRM side I think it's been a really good day for us to do that and then for Kody to get back in the car and get a lot of laps in, get some confidence around a track he hasn't run on before – he's applied himself really well for the day and bounced back from a difficult Symmons Plains so all around it's been a real success," he said.
TCR along with Trans Am and S5000 will return to racing at the second round at Phillip Island on the 18th to the 20th of March with the TCR schedule as per the following:
TCR Australia Schedule – Round 2 Phillip Island 
Friday
| | | |
| --- | --- | --- |
| Time | Category | Session |
| 11:45am-12:10pm AEDT (25 minutes) | Supercheap Auto TCR Australia Series | Practice 1 |
| 2:35pm-3:05pm AEDT (30 minutes) | Supercheap Auto TCR Australia Series | Practice 2 |
Saturday
| | | |
| --- | --- | --- |
| Time | Category | Session |
| 11:20am-11:35am AEDT (15 minutes) | Supercheap Auto TCR Australia Series | Qualifying 1 |
| 11:40am-11:50am AEDT (10 minutes) | Supercheap Auto TCR Australia Series | Qualifying 2 |
| 4:10pm-4:40pm AEDT (16-laps) | Supercheap Auto TCR Australia Series | Race 1 |
Sunday
| | | |
| --- | --- | --- |
| Time | Category | Session |
| 1:05pm-1:35pm AEDT (16-laps) | Supercheap Auto TCR Australia Series | Race 2 |
| 4:10pm-4:40pm AEDT (16-laps) | Supercheap Auto TCR Australia Series | Race 3 |