PEUGEOT POWER A NATURAL FIT FOR DYLAN O'KEEFFE
February 23, 2022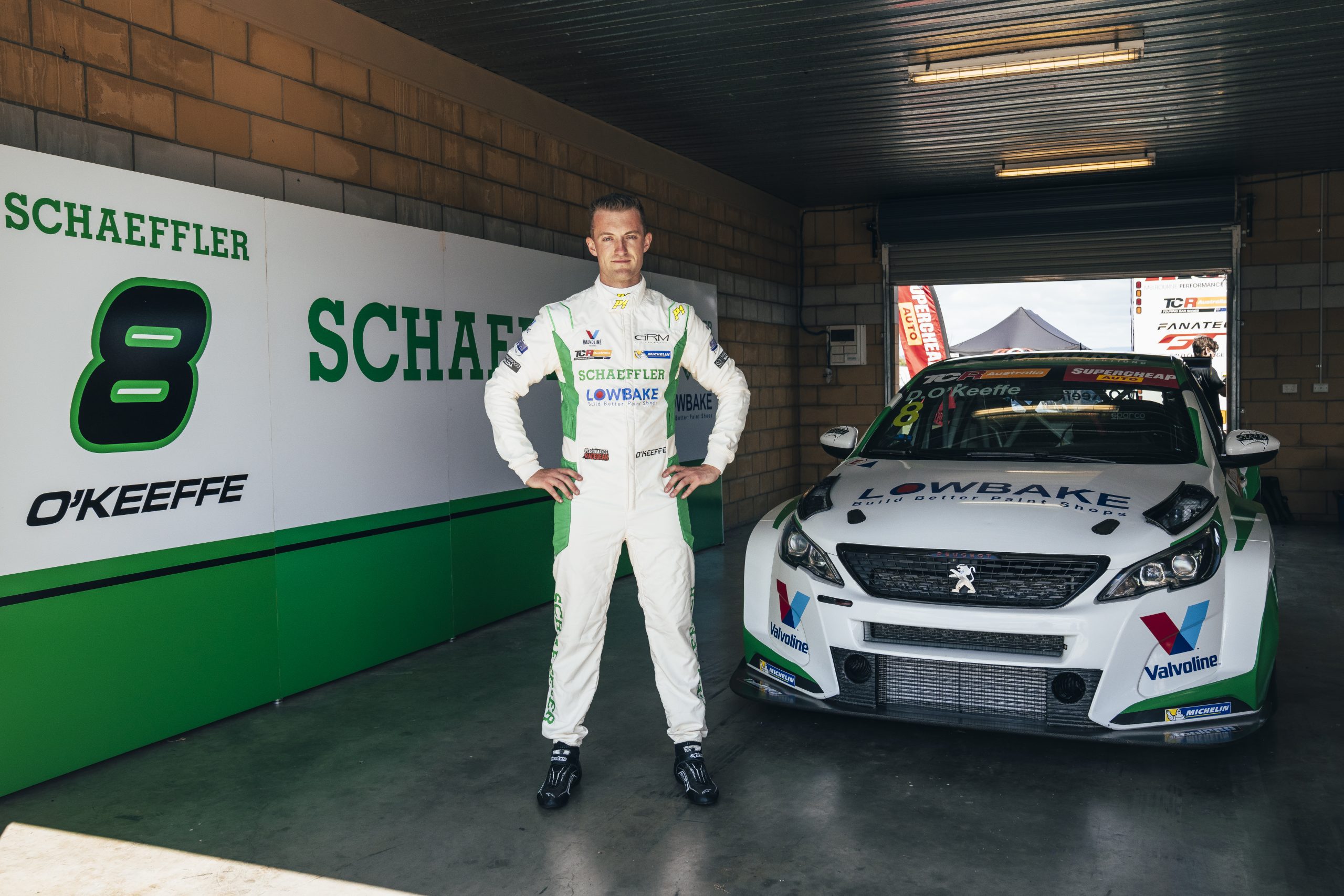 In what is his third different model of car in his Supercheap Auto TCR Australia career, Dylan O'Keeffe says the Peugeot 308 TCR has proven to be a natural fit and is confident of a front running year.
O'Keeffe has shown himself to be a consistent contender at the front of the field across the category's opening two seasons. His first foray into TCR was in an Alfa Romeo, before switching to Renault last year and then making his debut in the Garry Rogers Motorsport Peugeot at Race Tasmania earlier this month.
"Straight off the bat I've really gelled with the Peugeot more so than I did with either the Alfa or Renault," said O'Keeffe.
"Ergonomically everything comes together really nicely in the cockpit, and I've enjoyed that extra level of comfort behind the wheel."
The specific Peugeot O'Keeffe has taken over for this year is the same one in which Jason Bargwanna recorded a race win at Phillip Island in 2021, the next venue on the 2022 calendar. The sweeping corners, high speeds and open nature of Phillip Island is a stark contrast to Symmons Plains where the season began.
"I'm pretty excited for Phillip Island, knowing this car won there last year is a massive confidence booster," O'Keeffe said. "As soon as we roll out for first practice, we'll have a strong base to build off with the setup from 2021.
"We didn't begin the season the way we wanted, but I'm happy to just put that behind me and restart at Phillip Island. Tasmania didn't reflect the pace or potential of the car, but that place is such a unique venue, so I'm not concerned."
Despite a less than optimal start to 2022, by O'Keeffe's own admission, the opening two races of the year were still two of his best results since his days in the Alfa Romeo. For comparison, in 2021 the Renault delivered O'Keeffe finishes of 14th, 11th and 10th at Race Tasmania. This year O'Keeffe finished ninth, seventh and was running fifth before contact and a DNF in Race 3.
"I'm still very much pushing to be a title contender when we get to the Bathurst International at the end of the season," O'Keeffe explained.
"With potential the Peugeot has I'm pretty confident we will be there."
The next round of Supercheap Auto TCR Australia aligns with the Shannons Motorsport Australia Championships at Phillip Island on March 18-20.
CLICK HERE for tickets.