Race Tasmania Sunday Round-Up
February 14, 2022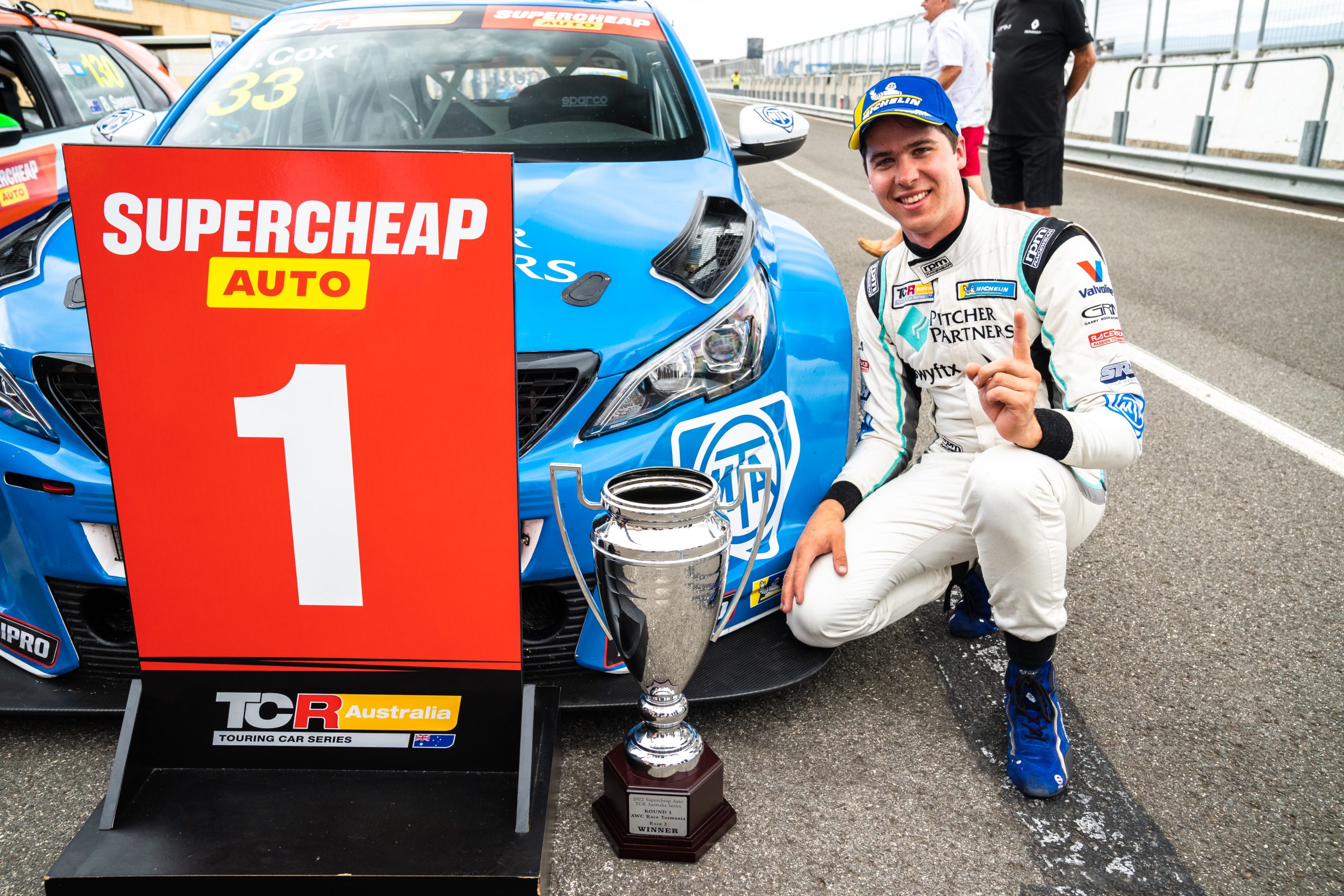 After a great start to racing this weekend at Symmons Plains, Garry Rogers Motorsport brought home yet more positive results in S5000, TCR Australia and Trans Am on Sunday in the final races of round 1.
In Race 2 of Trans Am, defending champion Nathan Herne made his way into the lead in the first few laps after starting from P2 on the grid, ultimately winning the race under a safety car.
"So wrapped up Race 2, the race finished under safety car which is a bit of a shame you know but the boys worked really hard to get the Ford Mustang pumping, but once we got to the front, I knew I was able to hold on," he said.
"Still looking for a bit more out of the car, but any time you win is always a good day so cheer on but got to get ready to press back on and go out again so big thank you to Valvoline GRM, it's cool to win here at the first round for them and hopefully many more throughout the year," he said.
Race 3 of Trans Am saw an incident on the opening laps which caused a safety car.
Another safety car on lap 10 saw Herne remain in second where he ultimately finished and GRMnew-comer Lochie Dalton ended his weekend in an impressive 3rd place with Owen Kelly finishing in 16th.
Up2/11 Motorsport GRM driver, Lochie Dalton said: "… Awesome to come away with P3 in my hometown, so yeah absolutely over the moon, see you out in Phillip Island," he said.
S5000 Race 2 saw the safety car brought out early after some contact on Turn 2. Golding dropped to 4th place but later finished 3rd for Team Valvoline GRM. In Race 3 he placed 5th overall after an early off at the harpin making some strong overtakes in the process.
Team Valvoline GRM driver James Golding said: "So that was a bit of a hectic Race 3 here in Tassie," he said.
"Had a good start position on pole, didn't quite get the best start again on the dirty side of the track but went down on the hairpin and got caught on the edge of the track there with Tim running me out of road there so a bit unfortunate but we caught our way back up to 5th so really good pace out of the car and really competitive for next round.," he said.
In an eventful TCR Australia Race 2 and 3, GRM young gun, Jordan Cox took victory in his Swyftx GRM TCR Car in Race 2.
After an even start with both Cox and Team Valvoline GRM driver, Aaron Cameron on the front row, the pair collided at the first corner where they were battling for the lead, resulting in a popped turbo hose which caused last year's series runner up to pit.
In Race 3, Cox finished P3 starting on the front row once again.
"Wow, what a hairy race that was, had to fight for it you know, the guys in second really wanted it but I wanted it more so we got to come away with a win there," he said.
"Still felt so bad with the brakes on this car so it was a bit difficult to manage that. The car balance is very good so I knew we could gap them but then we just struggled very much towards the end but obviously had the second safety car restart," he said.
"Anyway, the crew's doing a great job trying to tune up for the next one so can't thank everyone enough for the team support, obviously the sponsors: Swyftx, Pitcher Partners and MTA. Back in the winner's circle, so yeah so happy," he said.
After some hard racing in Race 2, James Moffat unfortunately collided with the tyre wall in his LMCT+ GRM TCR car which caused a safety car to ensue, ending his race weekend prematurely.
After finishing 7th in Race 2, Dylan O'Keeffe was off to a brilliant start in his Schaeffler GRM TCR car in Race 3, however a significant crash meant his race ended early.
"I have no idea what Brad was trying to do there, he never got anywhere close enough and you're never going to pass from that far back at the last corner anyway.

"We practiced with old rear tyres and it actually made the car turn really well, so when we put the fresh rubber on for qualifying it threw the balance off with what we'd done setup wise. After missing the top 10 I knew the weekend was going to be tough because of the format, qualifying pretty much determines your whole event."
Ben Bargwanna finished 10th overall in his Burson Auto Parts TCR car in the second race however he was unable to finish in Race 3.
Although the weekend didn't quite draw as many positives as the team had hoped, they are looking ahead to the next round of racing which will take place at Phillip Island on March 18-20.