Race Tasmania Saturday Round-Up
February 12, 2022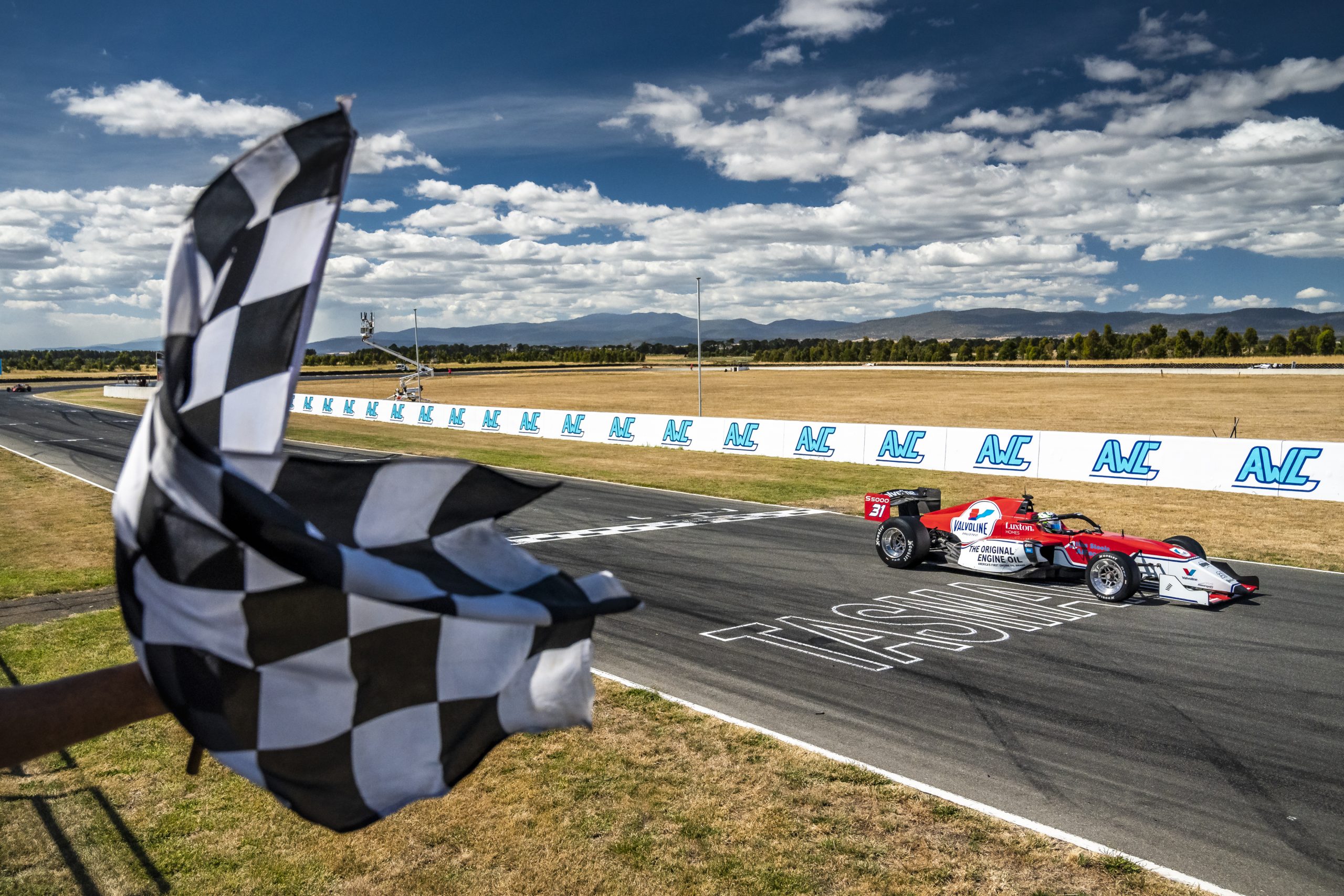 Garry Rogers Motorsport was off to a flying start in qualifying and for the first races of the weekend at Race Tasmania.
Qualifying kicked off with the S5000s taking to the Symmons Plains circuit followed by the Trans Ams and TCR Australia cars.
Team Valvoline GRM driver, James Golding claimed his second ever S5000 pole position in the opening qualifying session of the day while also recording the fastest lap at Symmons Plains raceway.
In Race 1, he came a close second place behind defending champion, Joey Mawson who took victory after overtaking Golding in the final 10 laps from which the pole-sitter was unable to regain the lead.
In his first S5000 race, Adam Garwood came in 9th overall after a solid race performance.
The second S5000 race will start at 13:50 tomorrow.
In Trans Am qualifying, defending champion and Team Valvoline GRM driver, Nathan Herne started from 4th on the grid with Owen Kelly finishing 11th and rookie Lochie Dalton in 12th place.
In Race 1, Herne moved up to 3rd overall with Dalton finishing 8th ahead of Owen Kelly in 16th where Kelly had to pit due to an issue with his seatbelt, and again later on following a safety car required after a grass fire was put out at Turn 6.
Trans Am Race 2 will start at 13:15 tomorrow.
GRM's line up of TCR cars was led by James Moffat in his LMCT+ GRM TCR car who finished an impressive 4th just shy of the podium, making it past Soutar and Brown.
Team Valvoline GRM driver, Aaron Cameron made his way through the field to finish in 5th place just behind Moffat but in front of Brown, D'Alberto and O'Keeffe who came 9th overall in his Schaeffler GRM TCR car.
Ben Bargwanna came in 13th in his Burson Auto Parts TCR car ahead of Jordan Cox who went off during the out lap, causing him to start from the pit lane.
Tomorrow's Race 2 will start at 2:25pm AEDT which can be seen on Stan Sport and 9Gem.
Barry Rogers, Director of Garry Rogers Motorsport said: "What a day at episode 2 of Race Tasmania! 2-podiums for GRM and both Team Valvoline cars with Herney doing a very solid job in a Safety Car interrupted Trans Am race to finish P3 and a great result by GRM rookie Lochie Dalton inside the top 10 in a very competitive 26-car field and James "Bieber" Golding finishing P2 in the S5000 race. James Moffat and Aaron Cameron were the standout in TCR, both racing hard to finish inside the top 5."