Trans Am Reigning Champ Nathan Herne Details 2022 Plans with GRM
February 9, 2022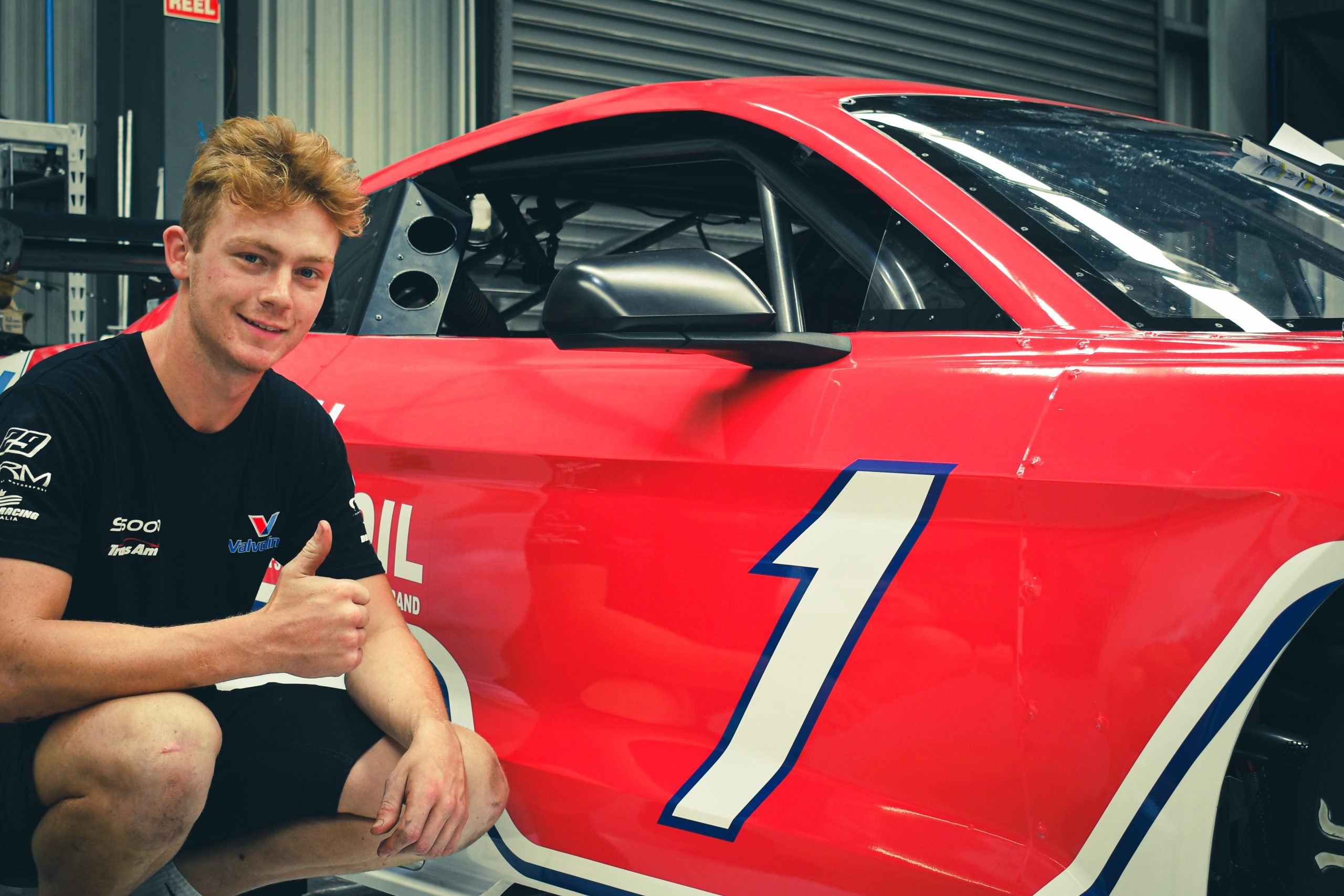 Reigning National Trans Am Champion and Team Valvoline Garry Rogers Motorsport (GRM) driver, Nathan Herne, has detailed his plans for the 2022 racing season in which he will be competing in both Trans Am and S5000 for Team Valvoline GRM. 
After first joining GRM in 2020, Herne has not only been driving for the team in the S5000 series but has been involved in R&D, working full time in the GRM workshop. He will now race in Trans Am as well as selected S5000 events for Team Valvoline GRM this year.
Herne is no stranger to the Trans Am series having raced in his first season back in 2019 and had a very tight battle with Aaron Seton in 2021 with only a single point separating them late in the season. With Aaron unavailable for the final two-rounds, Nathan took out the 2021 Championship.
Herne said: "GRM have been great to me so far, putting me in competitive cars in both the S5000 Australian Drivers Championship and Tasmanian Sprintcar Series, and I don't doubt that history will be repeating itself here in the Trans Am Series."
"It's going to be important on my end to give proper feedback to the guys, I've got the best people you could wish for up and down the pitlane with Marcos Ambrose, Dan Frencham and Tom Needham on my car," he said.
"It adds a bit of pressure onto myself because I know I'm with a top team and am expected to be at the top of my game every time I hit the track which is why I've made the move to Melbourne to really focus on racing. I'm more prepared than ever and ready to tackle this head on," he said.
Nathan aims to continue his winning streak in his Team Valvoline GRM Ford Mustang featuring the #1 on both sides of the fresh-looking livery. 
Herne said: "I'm definitely going to be the one who's targeted this year, considering I'm the longest standing Trans Am driver and also last year's champion. I expect everyone to want to beat me more than anyone else so I'm keeping that in mind," he said.
"Consistency is what wins championships, last year I was able to prove I had the race pace and race craft to get to the front, but this year I'll be turning down the risk factor and making sure I'm in it come the final round," he said.
Barry Rogers, Director of Garry Roger Motorsport said, "We first met Nathan when he was 13-years old racing go-karts and followed him closely through his Formula Ford Championship successes in NSW and into TA2 and then Trans Am."
"GRM have a history of embracing young drivers and these efforts having only been enhanced with Marcos' similar passion."
"We have a lot of faith in Nathan and following the success he had in 2021 with Dream Motorsport there is no doubt he will be a target for the ever growing Trans-Am field, but with the right guidance I am sure that he will represent Team Valvoline GRM very, very well," he said.
The reigning champ will take on Symmons Plains Raceway as the Trans Am season commences at the AWC Race Tasmania event starting on the 11th and running to the 13th of February. 
All Team Valvoline GRM liveries for their S5000, Trans Am and TCR Australia cars will be revealed on Thursday the 10th of February ahead of the AWC Race Tasmania.