CAMERON CROWNED SHANNONS TASMAN SERIES CHAMPION
December 5, 2021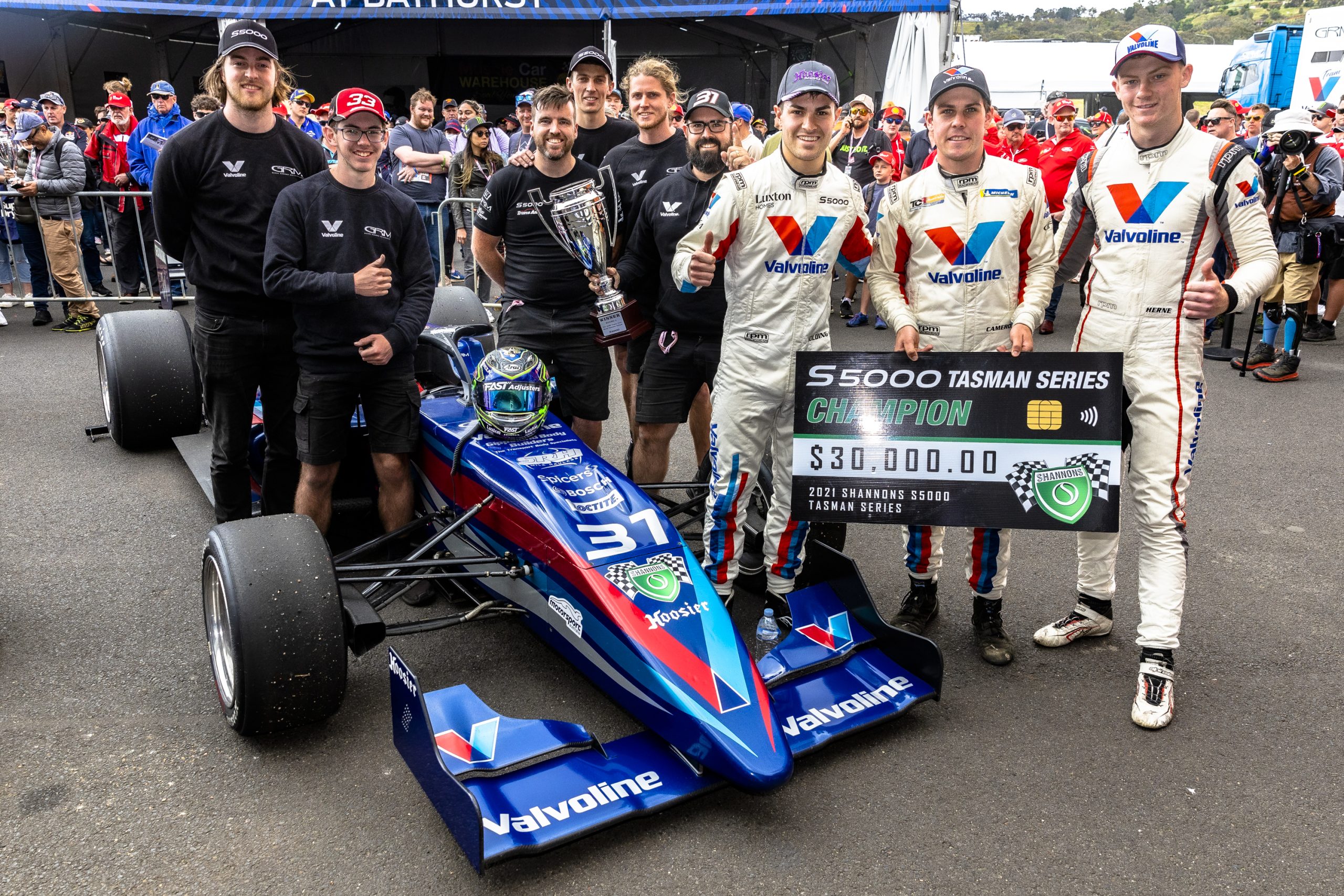 A CRASH involving the man in question that caused the Shannons S5000 Tasman Series finale' to be called short has delivered Aaron Cameron the championship.
The Valvoline GRM driver was involved in a large crash at The Chase with Luis Leeds early in today's scheduled 11-lap race.
The two cars ran side-by-side through the fastest corner in the sport with Leeds' right front corner making contact with the left rear of Cameron's car, tearing the tyre off the rim and sending the series leader into the wall at high speed.
The car came to a halt in the gravel trap badly damaged, however the Formula One-specification Safety standards of the cars protected both drivers, who were able to clamber from their cars.
Cameron was the points leader before the race but stalled on grid. Nathan Herne was squeezed wide at Hell Corner, and they were trailing the field at the end of the first lap. Shortly after both were off in the Turn 1 sand trap after Cameron contacted the rear of Herne's car.
The safety car was out during which deft recovery work and a quick stop for a new nose cone, had Cameron on the lead lap at the back of the field when the race went green.
Aaron Cameron received a 15 series point penalty for his contact with Car 29 Nathan Herne at Turn 1, however the penalty did not change the outcome of the series.
The Turn 21 incident with car 101 was investigated. After much review the decision was made that both drivers contributed to the incident, with no driver wholly or predominantly to blame. No further action will be taken.