JORDAN COX WINS CHAOTIC TCR RACE 2 AT MOUNT PANORAMA
December 3, 2021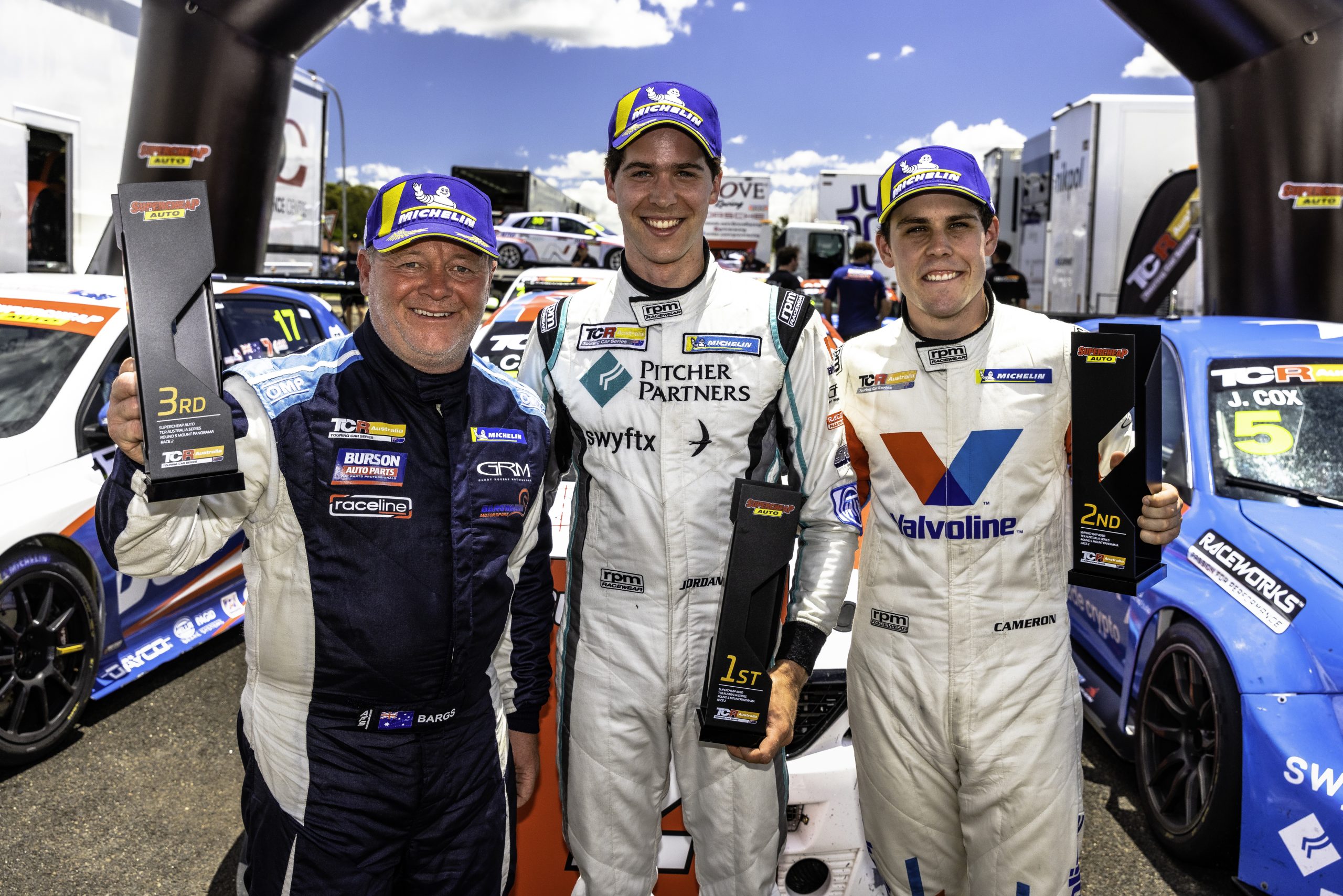 Jordan Cox has taken victory in an entertaining 21-lap race at Mount Panorama today.
Cox fought off the advances of opening race winner Aaron Cameron to take his first victory since the opening Supercheap Auto TCR Australia Series at Symmons Plains.
It was a chaotic start to Race 2 as the front row pair of Dylan O'Keeffe and Jason Bargwanna were slow off the start, with Tilton Racing's Brad Shiels trying to squeeze between the two, but failing to do so.
This caused a concertina effect behind as Luke King and Aaron Cameron tangled spinning the Melbourne Performance Centre Audi at Hell Corner.
O'Keeffe held the lead across the top until running wide at the The Chase and spinning out of contention leaving Shiels to battle with Bargwanna for the lead.
After finishing runner up in Race 1, Ben Bargwanna tangled with HMO Customer Racing's Josh Buchan at The Chase forcing both into retirement.
O'Keeffe's luck failed to change as his Renault suffered another puncture again at The Chase as this time he headed into retirement.
But the Swyftx-supported GRM Alfa Romeo of Jordan Cox was the fastest driver on the track after six-laps, closing on Hanson after demoting Jason Bargwanna back to sixth.
Then the race changed completely as Shiels was overtaken for the lead by Caruso at The Chase, but then ran wide at Murray's Corner to drop to fifth as he pitted at the end of the lap, with a problem.
Hanson dropped position to both Cox and Cameron approaching The Cutting as Jason Bargwanna kept in touch.
Cox made significant in roads on Caruso and completed the pass for the lead at Skyline, with Cameron following at Forrest's Elbow.
Caruso was unable to stay with pair, but ended his race in The Chase sand trap to bring out the first safety car and elevating Jason Bargwanna into third.
It was a one lap dash after the safety car as Cox held on from Cameron, Jason Bargwanna, as Chris Mies pipped James Moffat for fourth.
Tomorrow's season finale occurs at 2pm AEDT live on 7Sport, Fox Sports and Kayo.