INCIDENT-FILLED S5000 RACE 5
December 3, 2021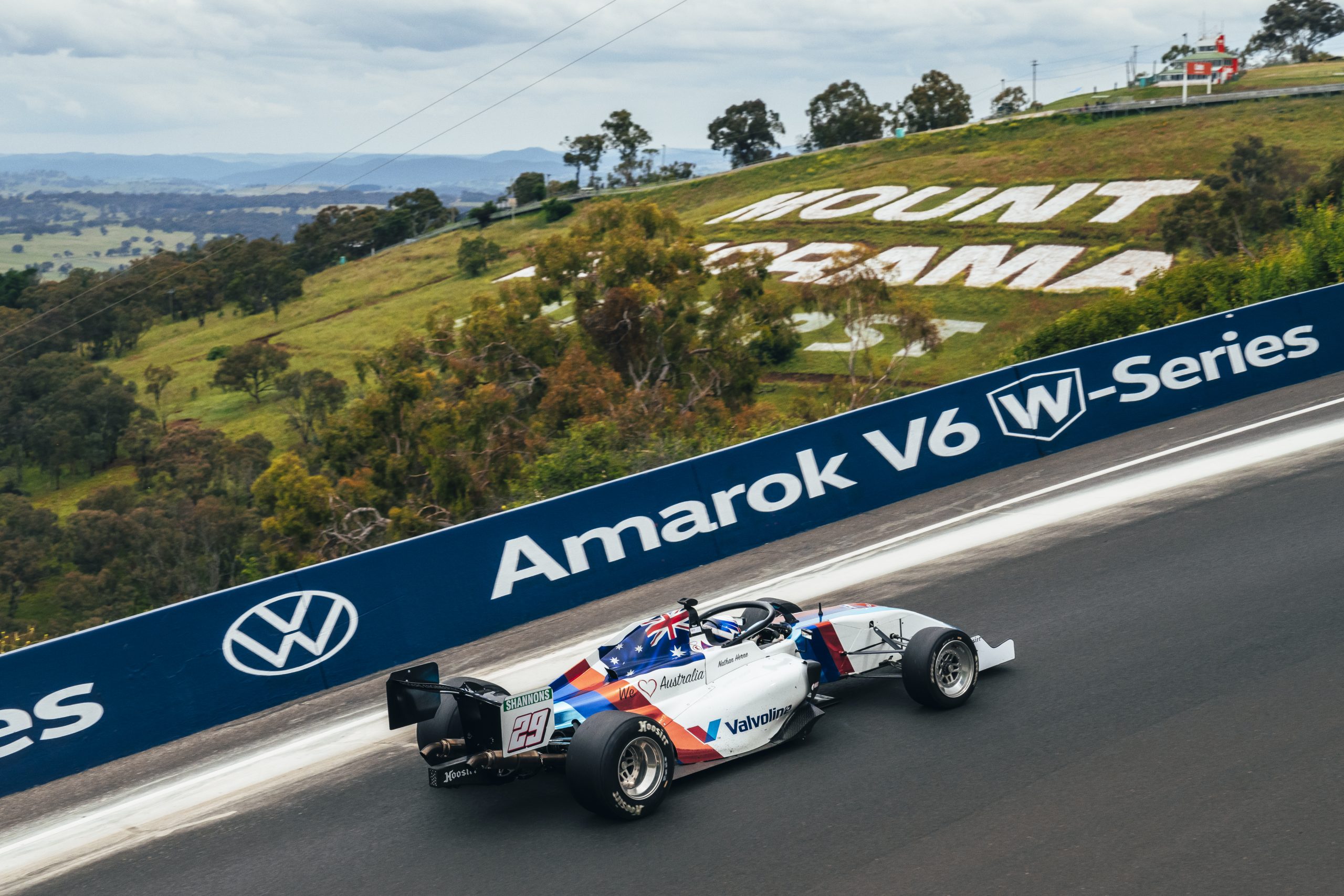 TIM MACROW has rebounded from his race one disappointment to win the fifth race of the Shannons S5000 Tasman Series, claiming a shortened, incident-filled affair at Mount Panorama on Friday morning.
Starting from second by virtue of the qualifying inversion, Macrow made a perfect start and led the field into turn one.
Polesitter Luis Leeds dropped behind Roberto Merhi to third as the field battled on the opening lap.
While Macrow and Merhi went toe-to-toe out in front, the battle behind was highly competitive as the Team Valvoline GRM entries that swept the first race tried to work their way through the field.
Joey Mawson was another mover, ending lap one fifth but surviving a wild ride through the chase after he battled with Leeds for the final spot inside the top three.
Yoshi Katayama's crash at turn two one lap later brought out the Safety Car at the end of the second lap, slowing the field.
The restart was frenetic with Macrow holding off Merhi once again.
A bump between Herne and Mawson at the cutting forced the Australian Drivers' Champion into the barriers and out of the race, Race Control electing to let the race remain green for the remainder of the lap and the run to the flag.
There, Herne charged past both his teammates, Golding and Cameron, on the run down Conrod to climb to fourth at the flag.
Ultimately Macrow crossed the line to win for the second time this series, with Merhi in close company.
Leeds rounded out the podium with the GRM trio once again line astern behind.
The Shannons S5000 field has a further two races to complete the championship in the battle for the iconic Tasman Cup and the $30,000 champions prize up for grabs as a result.