GOLDING LEADS GRM SWEEP OF FIRST S5000 BATHURST ENCOUNTER
December 2, 2021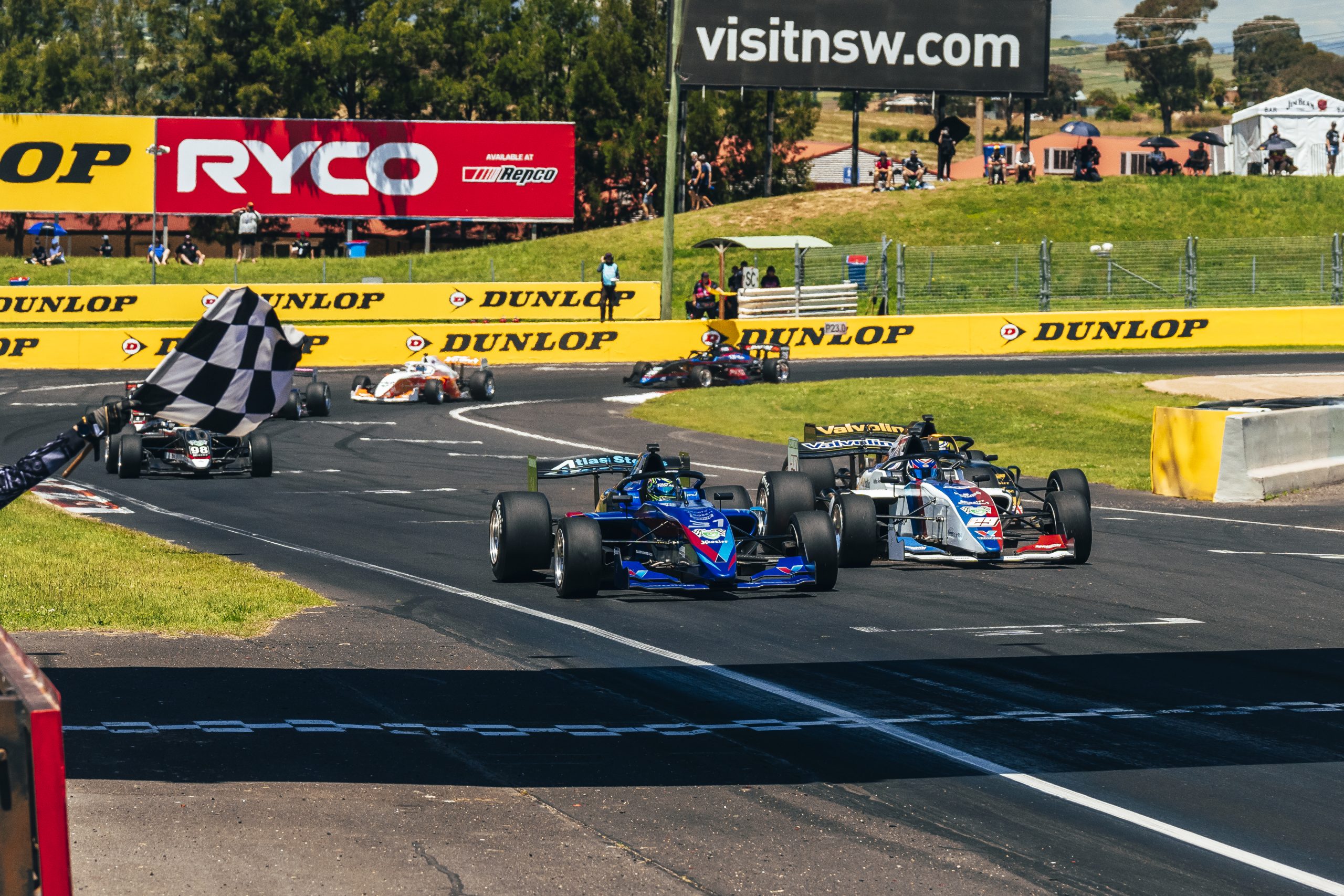 JAMES GOLDING made a flying start and then fended off his teammates to lead a Valvoline Team GRM 1-2-3 in the first race of the Shannons S5000 Tasman Series at Mount Panorama.
Starting second, Golding flew from the line and led teammate Aaron Cameron into turn one.
Golding lead Cameron and Nathan Herne for the opening few laps, before the latter began to make his move forward.
A bold move around the outside of Cameron at the entry to the chase saw Herne grab second on lap three before setting out after the leader.
The trio ran nose to tail for several laps before the race was brought under Safety Car, and ultimately called, on the eighth lap after Luis Leeds crashed at turn two.
That saw Golding hold on to win from Herne and Cameron in a 1-2-3 sweep for Garry Rogers Motorsport.
Golding also set the fastest lap at 1m59.8375s, the new category lap record and only 0.6 seconds from the outright Mount Panorama benchmark.
Behind the GRM trio, Form 700 / Alabar Team BRM teammates Roberto Merhi and Joey Mawson ran line astern in fourth and fifth, respectively, 88 Racing teammates Jordan Boys and Blake Purdie next.
After 4 of 7 Shannons S5000 Tasman Series races, Aaron Cameron has 139 points and a 26-point lead over Roberto Merhi, who moves to second overall.
Golding jumps to third, while Tim Macrow has slipped to fourth in the standings. Joey Mawson rounds out the top five.
Shannons S5000 Tasman Series standings – after Round 4/7. 
Aaron Cameron 139
Roberto Merhi 113
James Golding 104
Tim Macrow 90
Joey Mawson 85
Luis Leeds 75
Jordan Boys 58
Nathan Herne 53
Blake Purdie 52
Cooper Webster 48
Yoshiaki Katayama 48
Ben Bargwanna 35
John Martin 6