S5000s NUDGES TWO MINUTES IN FLYING PRACTICE
November 30, 2021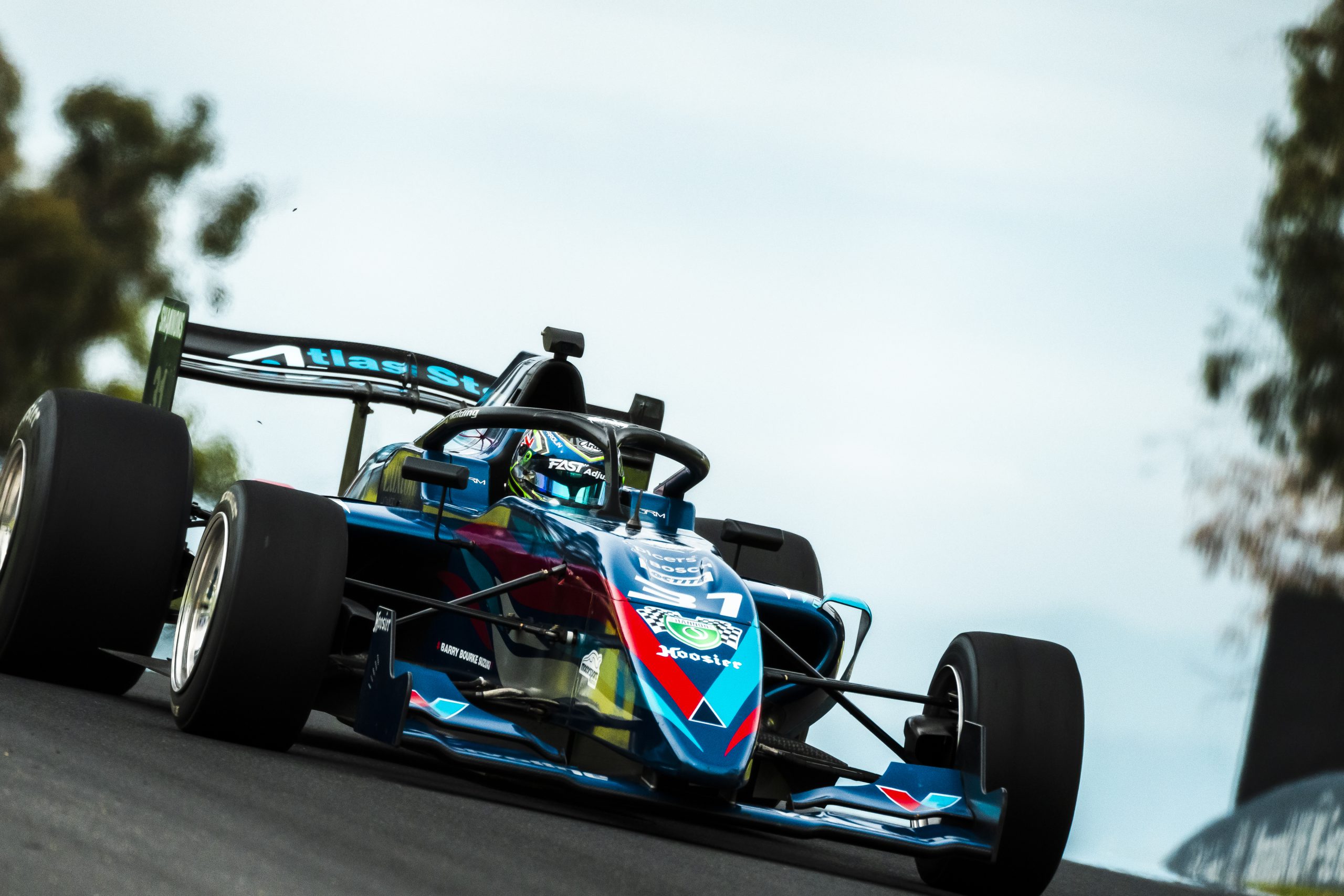 In an uninterrupted 30-minute session, Mawson and Valvoline GRM driver James Golding traded fastest laps throughout as they continually lowered their lap times as the session progressed.
The pair traded benchmarks throughout the session as the track improved and the drivers became more confident with the circuit.
After Golding headed the session earlier, Mawson was first into the 2m01s and then the 2m00s on his 13th of 14 laps completed.
Golding ended the session second, 0.4s behind Mawson, while his teammate and Round 1 winner Aaron Cameron was only 0.02s further back in third position.
The Shannons S5000 Tasman Series returns to the track at 12:15pm AEDT on Wednesday for a 20-minute qualifying session that will set the grid for both the first race, and the pair of partially reversed-grids that will follow.
S5000 Performance Parameters for Mount Panorama 
In order to meet requirements put in place by Motorsport Australia, the Australian representatives of the FIA, the Shannons S5000 Tasman Series field is running at a reduced engine output level this weekend at Mount Panorama.
FIA requirements for FIA Grade 3 circuits, including Mount Panorama, specify a power to weight requirement of 2 kilograms per Horsepower in any vehicle competing at the circuit.
As a result, the S5000 field is running at a reduced power level of approximately 470 Horsepower this weekend.
This has the primary effect of limiting straight-line speed to approximately 280km/hr on Conrod straight.
The Australian Racing Group and key S5000 stakeholders have worked closely with Motorsport Australia to bring Australia's top open-wheel category to the Mountain, with these changes allowing for the cars to meet the FIA-mandated requirements in place.
The cars remain the spectacular product that they have been since their inception and, weather permitting, are expected to still lap close to the two minute mark in qualifying this weekend.