LEADING SUPERCHEAP AUTO TCR AUSTRALIA DRIVERS TACKLE S5000 ON AND OFF-TRACK
November 21, 2021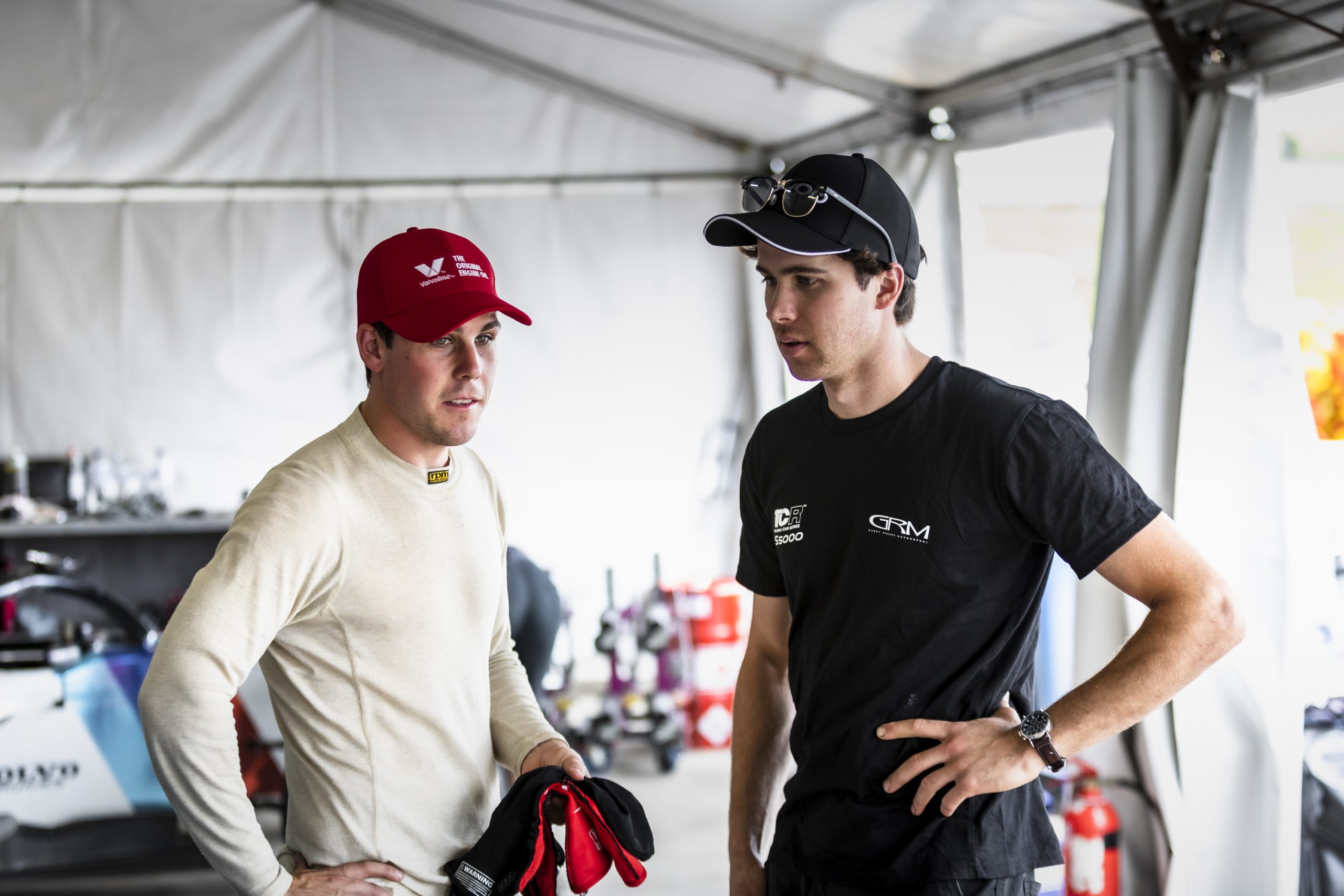 There is a distinct Supercheap Auto TCR Australia Series flavour this weekend surrounding the opening round of the Shannons S5000 Tasman Series this weekend at Sydney Motorsport Park.
Among the Garry Rogers Motorsport entries this weekend, leading Peugeot drivers Aaron Cameron and Ben Bargwanna are debuting in the V8-powered open-wheelers, but off-track the trend continues.
Fellow GRM drivers Jordan Cox and Dylan O'Keeffe have turned engineers for the weekend.
Overseeing Cameron's maiden round is teammate Cox in an all-Supercheap Auto TCR Australia Series attack, which has already netted a podium finish in Race 2.
"I've done some engineering for some club level competitors, but I've never done an open-wheeler," said Cox.
"I have done my research and I do know a little bit about the platform, plus the boys have explained what type of tuning abilities we have in the toolbox.
"We've already got the banter going on the radio. I tell him how often I'm going to lap him at the next TCR race."
"Aaron's done a great job so far considering this is his first meeting in an S5000."
Cameron is enjoying the challenge of what S5000 provides as he aims to beat GRM's leading driver James Golding.
"It's been a good start to the weekend," he enthused.
"I've been pretty comfortable with the car since we got here, but there are a few changes I want to make and see if we can make it a bit better to catch Jimmy (Golding).
"That's what we'd all like to do is to beat Golding, he's the benchmark in the GRM camp when it comes to S5000."
O'Keeffe is replacing James Moffat in the role of engineer and mentor to Nathan Herne. The opportunity provides many new experiences for the previous Supercheap Auto TCR Australia race winner.
"It's up to me to keep Nathan focused and make sure his mind is right more than anything," O'Keeffe explained regarding his role.
"The S5000 set-up from GRM is very good, Timmi the guru GRM engineer loves his open-wheelers so there's no lack of confidence from the car.
"It's just about extracting the pace from Nathan and keeping him calm, with him contesting back-to-back sessions.
"I've done a little bit previously, but not much to do with set-up, data, tyre pressures and a little bit of strategy, which has worked out to be really fun."
It's been an exciting weekend for Bargwanna so far as he works to improve during the course of the weekend.
"Bloody good," he remarked about his experience so far.
"I'm taking little steps as the weekend goes on, but it was really good to get out there with that time and get more comfortable in the car.
"It's the complete opposite to a TCR car.
"The test days have definitely helped and it's been really cool."
The final Shannons S5000 Tasman Series race is scheduled for 11:50am AEDT.