S5000 ROOKIE Aaron Cameron finishes third in the second race
November 20, 2021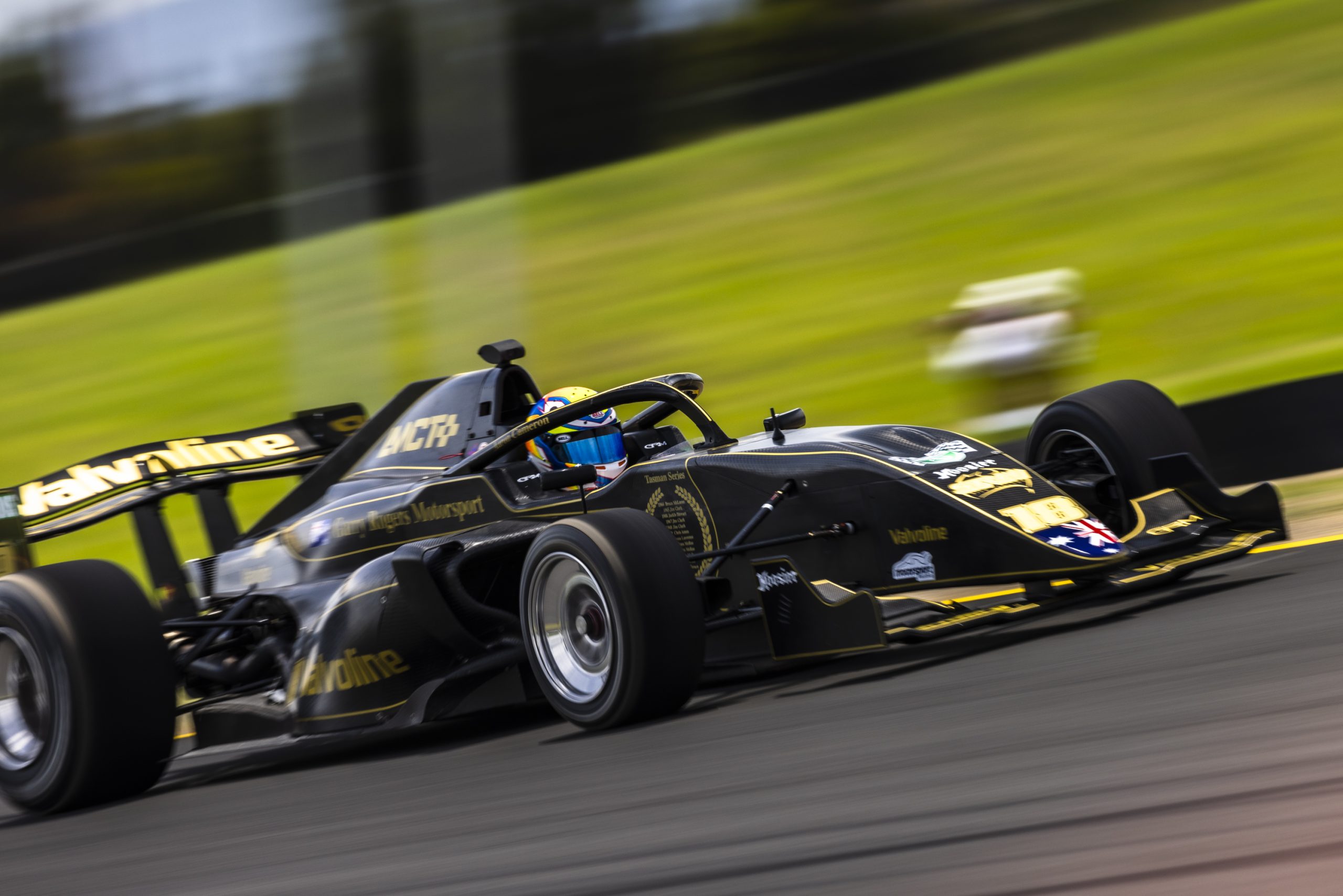 S5000 ROOKIE Aaron Cameron finishes third in the second race of the 2021 Shannons Tasman Series at Sydney Motorsport Park.
The TCR Australia ace Aaron Cameron slotted into second in the early running, however was soon forced to ensure attack after attack from ex-F1 star Roberto Merhi.
The pair went toe-to-toe for several laps before the Alabar / Form 700 entry from Team BRM was able to squeeze past on lap 10.
Cameron finished a stout third in his second-ever S5000 race, while Cooper Webster was fourth in the second ever race for new team, Versa Motorsport.
Nathan Herne, Luis Leeds, Blake Purdie and James Golding – who survived a wild ride at turn one when he spun in the 240km/hr corner on lap three – were next.
With two races of seven complete, Tim Macrow leads the Shannons S5000 Tasman Series by seven points, with Luis Leeds in second and Roberto Merhi third.
The current standings also reflect the grid for the third race of the series on Sunday, with the grid determined by the points gained in qualifying, race one and race two.
That means Aaron Cameron will start fourth, Jordan Boys fifth and James Golding sixth – while Gold Star champion Joey Mawson goes from 12th.
Tomorrow's race will be shown live on Fox Sports and Kayo Sports at 11:55am.
SHANNONS S5000 TASMAN SERIES
Standings after 2 of 7 races (Provisional)
Tim Macrow 52
Luis Leeds 45
Roberto Merhi 44
Aaron Cameron 43
Jordan Boys 41
James Golding 39
Cooper Webster 32
Ben Bargwanna 18
Nathan Herne 17
Yoshiaki Katayama 14
Blake Purdie 12
Joey Mawson 6