RACE WINNING ALFA ROMEO ON THE MARKET
October 18, 2021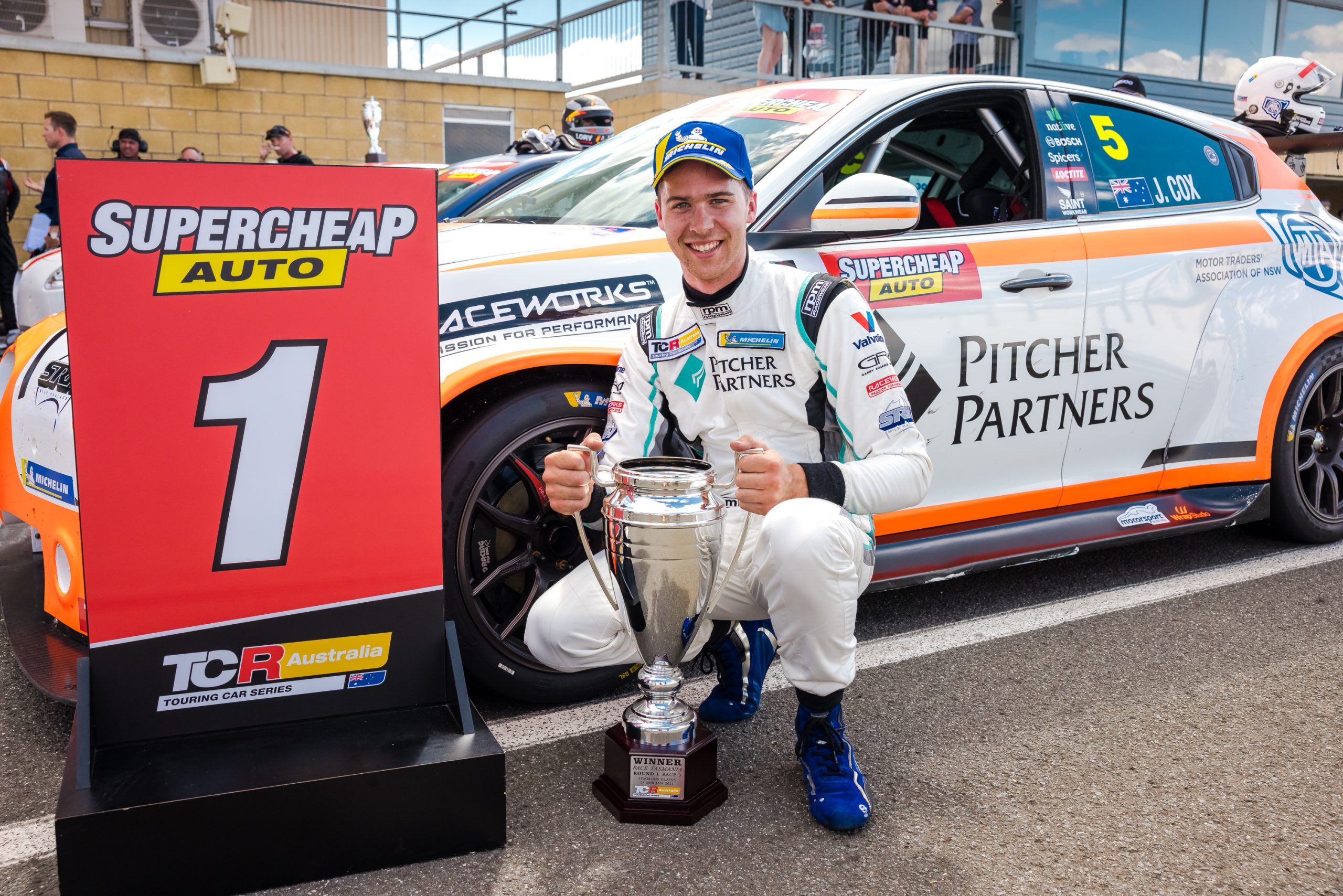 Ever wanted to enter Supercheap Auto TCR Australia in a proven product?
Well, here is your opportunity.
The Garry Rogers Motorsport Alfa Romeo Giulietta Veloce TCR driven that took Jordan Cox to two wins at Symmons Plains is on the market.
One of the original Alfa Romeos imported into the country by GRM from Romeo Ferraris to contest the 2019 TCR Australia Series, Cox's example took two wins at the opening round and finished third at Bathurst following a charge through the field.
"We've still got a brand new, unraced Alfa Romeo here and I thought there was no point advertising at the end of the year when it's too late for someone to grab a hold of it for next season, hence why we've put it on the market," said GRM Director Barry Rogers.
Aiming to freshen up its fleet, the Alfa Romeo has been put on the market as preparations for next season ramp up.
Fully maintained alongside fellow race winner Michael Caruso's Valvoline Alfa Romeo by GRM, the engine has done 3000km, with the gearbox and running gear fresh.
"It's a race winning car," said Rogers. "It's a good package for someone to get a hold of and join the TCR Australia grid.
"You'll hit the ground running with that car."
If the Alfa does sell, Cox won't be out of a seat as he will move into another example.
"If it doesn't sell, we'll press on still with Jordan in that car," Rogers explained.
"We just see it as an opportunity to get someone else involved and into an Alfa."
Alfa Romeo is one of the most successful marques across Supercheap TCR Australia's two seasons so far having won eight races and 12 podiums, including four wins in 2021.
Garry Rogers Motorsport also stock a significant spare parts inventory and have a close relationship with model developer Romeo Ferraris.
Priced at $139,000, more information can be obtained via mail@grmotorsport.com.au.