Michael Caruso excited for double Touring Car Bathurst duty
September 22, 2021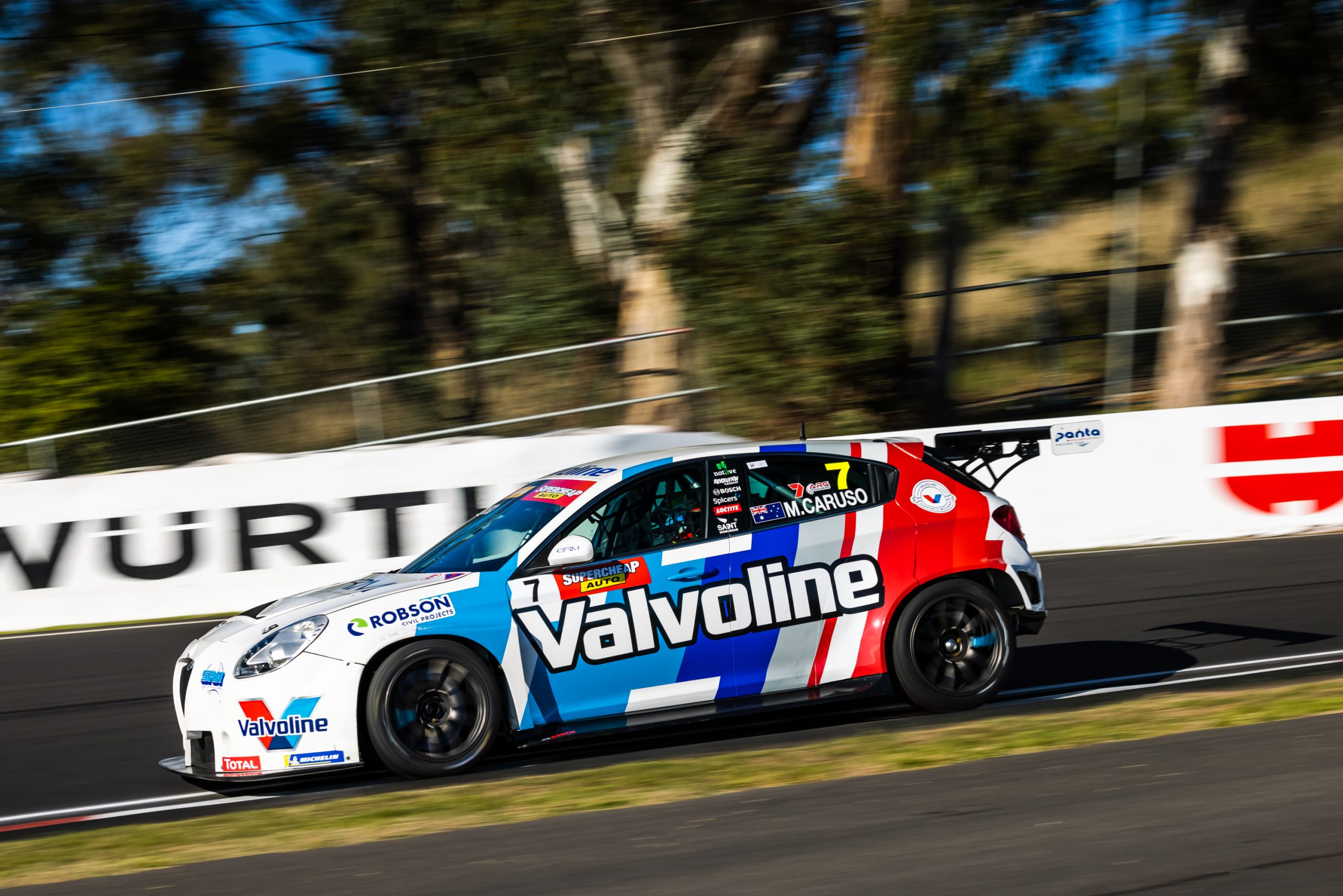 Garry Rogers Motorsport Valvoline driver Michael Caruso is looking forward to completing double duties across the mammoth six-day Bathurst event on November 30-December 5.
A recent race winner in Supercheap Auto TCR Australia, Caruso will contest the TCR Bathurst 400 in his GRM Alfa Romeo Giulietta Veloce TCR, before stepping into his co-driving role alongside Mark Winterbottom and Team18 in the 1000km classic.
Caruso is one of six TCR Australia drivers who will also have commitments in the Bathurst 1000, and it is an opportunity that Caruso is relishing.
"I'm really looking forward to double duties at Bathurst, especially in two really different styles of touring cars," said Caruso.
"Any time you race at Bathurst, it's special, regardless of what car you are in.
"TCR is going to be fantastic, especially with the 400km format over the three longer races."
Caruso broke through to take an emotional victory at Sydney Motorsport Park, which hosted the previous round of Supercheap Auto TCR Australia and is focused on continuing this form at Bathurst where he expects the longer races to favour him.
"It's been a while since I've been in the Valvoline Alfa, but that format is perfect for me," Caruso emphasised.
"It's where I feel like I'm going to come into my own. They'll be strategies in the race, because I don't think that you're going to have to be able to go hell for leather.
"All of the different makes have different capabilities, and 21 laps around the mountain in a TCR car is going to be a challenge, but fun."
The importance and excitement surrounding the event is one not lost on Caruso too.
"Add that into my duties as a co-driver for Team 18 in the 1000 is going to be massive," Caruso enthused.
"It's a massive week for the sport, and something really special. Who knows if we'll get to do anything like this ever again.
"I'm going there in both cars with a good opportunity to win. It would be great to take out the touring car double at Bathurst."
Caruso says that there should be no problems adapting between the Alfa Romeo and Commodore ZB Supercar during the course of the event.
"When I did double duties in the Development Series and Supercars, those cars handled different, and needed to be driven differently, so you just adapted and got on with it," Caruso said.
"I can't see this being any more of a challenge to that, and it will be a bonus to have more track time. It will help get myself into the zone for the big race on Sunday."
The six-day Bathurst event will be held on November 30-December 5.